It is with utmost pride that we announce another milestone in the
history of our company. As we celebrate 16 years of our establishment,
we would like to take this opportunity to thank each one of you
for being an important part of Nsight and its success.
What began as a great vision with just a handful of members has risen to stand tall, delivering best-in-class services and solutions to our customers. People ask us how we stayed so motivated through the last 16 years in an industry that is always transforming. It is because we deeply care about the experiences of our people and customers.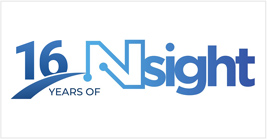 Nsight celebrates 16 years of its founding.
Nsight hosts a webinar on Tableau uncovering key inadequacies in analytics and how to leverage BI and data visualizations as a single source of truth.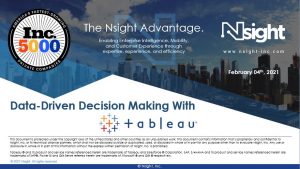 Nsight augments trade services for a global biotechnology company by remotely implementing SAP GTS in a record time.
Nsight launches its brand-new website as it starts offering diverse modern technology and expert consulting solutions.
Nsight assists a large alloy-wheel manufacturing company streamline its warehouse management with SAP EWM
Nsight delivers a webinar on Oracle Cloud Migration, Uncover benefits, both to the business and IT organizations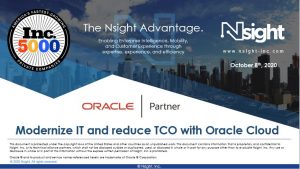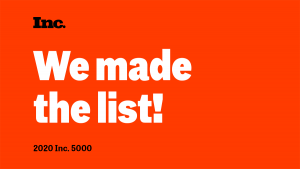 Nsight makes it to the 2020 Inc. 5000's list as one of America's fastest growing companies.
Nsight partners with one of the biggest paint manufacturing companies in the world and engaged in an IT M&A and continues to support their SAP® practice
Nsight assists a large Industrial cleaning company with CPQ assessment
Nsight partners with a large media company in USA to offer IT Infrastructure support
Nsight launches its presence in the Middle East and Oman regions through strategic partnerships to deliver SAP® and Oracle® Services to end customers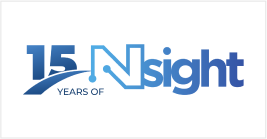 Nsight celebrates 15 years of tremendous growth and success
Nsight hosts a webinar on SAP CPQ® – Configure, Price & Quote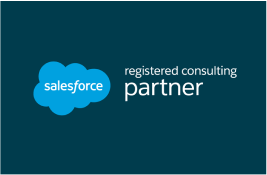 Nsight partners with Salesforce to offer expert consulting services
Nsight's HQ moves to a new larger office in Santa Clara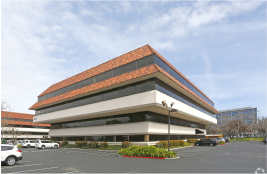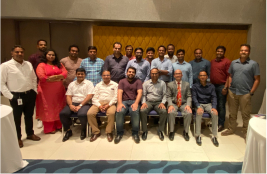 Nsight hosts Leadership Development Program for it's leadership teams.
Nsight wins a long-term contract providing IT support for one of the largest industrial engineering companies
Nsight started offshore BPO managed services in Finance for a large Biotechnology company specialized in synthetic DNA
Nsight partners with SAP® and SAP Insider® to support a series of SAP C/4HANA® and S/4HANA® roadshows and deliver key notes for better user adoption
Nsight partners with a large alloy wheel manufacturing company, delivering a new M&A engagement that enables the seamless integration of a newly acquired company into the parent company's SAP® environment
Nsight launches its NetSuite® support practice, onsite and offshore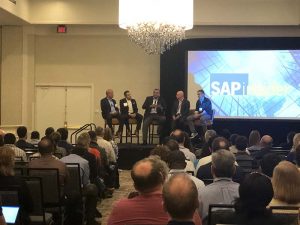 Nsight sponsors the SAP Insider® event – Intelligent Customer Experience Driven Supply Chain and presented a talking session at the event in Orlando
Nsight sponsors Oracle Open World, hosted a booth, and had one of its clients conduct a session for the visitors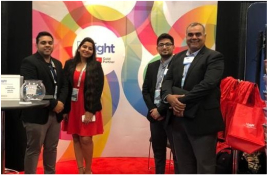 Run for a cause: Nsight at a charity Marathon in Hyderabad, India.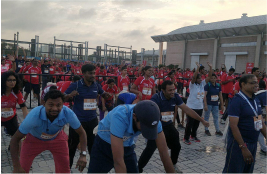 Nsight delivers a customized and fully automated timecards system for the oldest electrical company in USA
Nsight hosts a series of three webinars detailing the S/4HANA® implementation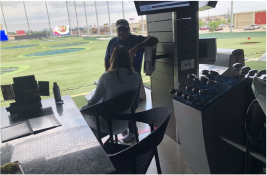 Nsight sponsors a charity Golf event with partners raising over $1.8M in whole
Nsight develops SAP CPQ® and SAP C/4 HANA® solutions to enhance customer experience and provide a better solution-based application to sales teams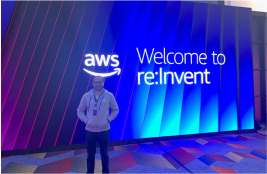 Nsight builds its own, indigenous HCM platform leveraging Open Source Technologies
Nsight announces the launch of its SAP SuccessFactors® practice, offering services designed to empower enterprises to drive business performance through effective HCM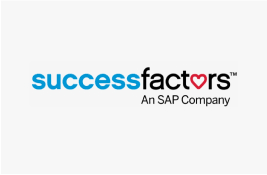 Nsight executes a mainframes project with 27 resources for one of the largest wholesale companies in USA
Partners with a Biotechnology company and implemented an end to end solution for Single view of the customer using SAP ERP® and Salesforce®
Nsight builds and delivers a customized content management solution for one of the oldest and largest electrical companies in USA
Nsight delivers first round of IoT applications to the market leveraging the AWS IoT® platform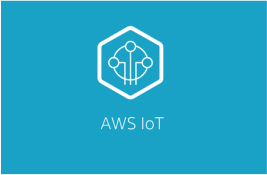 Nsight delivers end-to-end implementation of SAP CRM® for a large aviation training company
Nsight delivers Infor WMS® for one of the largest wholesale companies in USA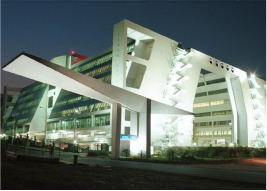 Nsight's Center Of Excellence moves to a new, larger office in Cyber Gateway, Hyderabad, India
Nsight partners with Amazon AWS® services and transitions its on-premise solutions to the AWS® platform
Nsight delivers Big Data prototypes and use cases on Cassandra and DataStax platform
Nsight augments its Infrastructure Operations Centre with additional services for Security, Network and Systems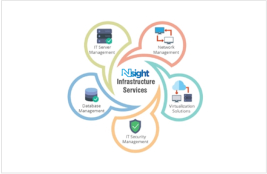 Nsight delivers eService Solutions on the SAP Hybris® Platform tightly integrated with SAP ERP®
Nsight partners with Kony® to deliver mobile Apps for Supply Chain processes for a large distribution company
Nsight exhibits their Customer Engagement and Mobile/UX solutions at the SAPPHIRE 2015 conference
Nsight partners in Costa Rica to offer nearshore capabilities to deliver services to North American and Latin America customers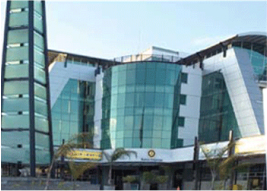 Nsight experts showcase its Oracle based solutions and offerings at Oracle Collaborate 2015
Nsight team participates during the Oracle Open World 2014 conference in San Francisco, CA
Nsight is awarded recognition of ISO 9001:2008 Certified
Nsight and Salesforce.com enter into Cloud Alliance Partner Program
Nsight and SAP Co-innovate Fiori Apps on SAP UI5 Platform using "Design Thinking" Methodology
NSIGHT INC LAUNCHES SAP FIORI PRACTICE, READY-TO-DEPLOY SOLUTIONS FOR ENTERPRISE CUSTOMERS
Nsight partners with Oracle as a Gold Partner to offer services and solutions around E. Business Suite, Exadata and Middlware
Nsight partners with Hybris to offer great customer experience solutions to clients in the Omni Channel spaces
Nsight Assists National Wholesaler to achieve significant Operational Improvements from Upgraded ERP system using Oracle EBS
A Security Service company awards Nsight project to provide 24×7 support around database and application Management
Nsight becomes a key member of the OAUG group, Oracle Applications Users Group Nsight sponsors CRM Conference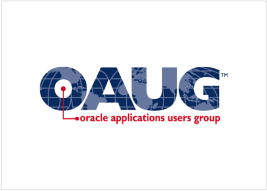 SAP Launches SAP Fiori/UI5 practice, ready-to-deploy Solutions for Enterprise Customers
Nsight is awarded recognition for Minority Business Enterprise and awarded certificate by the council
Nsight, Inc. today announced its new offshore office in Hyderabad, India, the new upgraded establishment will house all Nsight team members to better cater to client needs.
Nsight and SAP enter into SAP Cloud Solution Partner Agreement that allows Nsight to deliver Partner Solution integrate with an SAP Cloud Solution
Nsight Assist a Hospital to deliver a BI reporting strategy, Healthcare Institution Gains Deeper Insights into Day-to-Day Operations Using BI Strategy
Nsight experts deliver Customer Strategy to client in the High tech space
Nsight partners with Kony to provide Mobile Apps to enterprise customers
Nsight officially becomes a affliliate member of ASUG (Americas SAP User group)
Nsight delivers CRM Solution for Sales and Service for a Aero Space and Defence client.
Nsight and SAP partned and collaborated to exclusively to deliver and test the SAP MAF – Mobile Application Framework 1.0
Nsight partners with Consumer Electronics Company to Reduces IT Costs, Improves Business Processes using SAP Suite of products.
Key Partner/Member of the SAP/Sybase Mobile Application Development program
Nsight, Inc. today announced its OnTheGo®2.0 solution has achieved SAP-certified integration with the SAP NetWeaver® 700 technology platform
Nsight opens office in New Jersey
Nsight proudly sponsors the SAP CRM2011 conference to be held in Orlando during March 22-25.
Nsight to host the second Webinar on July 16th 2010 to exhibit the latest developments in OnTheGo® Mobile Enterprise Solutions.
Nsight expands in Canada territory and opens its office in Vancouver, CA for Canadian Operations
Nsight, Inc. Announces OnTheGo® Version 2.0, To Be Exhibited at SAPPHIRE® NOW and ASUG Annual Conference.
Nsight to exhibit at SAPPHIRENOW 2010 in Orlando, Florida.
Nsight to host Webinar on June 11th 2010 to exhibit the Customer Leverage attained by OnTheGo® Mobile Solutions.
Received Recognition and SAP Certification for SAP Mobile Apps
Launched SAP Mobile Apps on iOS and Android
Nsight will exhibit the "OnTheGo®" Mobility Solutions at the SAP CRM 2010 event to be held in Orlando, FL from 23-26 February, 2010.
Nsight partners with Apple in the iphone Developer program
Nsight delivers CRM Solution for Sales and Service for a High tech client , Global Telecom Company Gets Unified View of Fragmented Customer Data.
Nsight sponsors and showcases SAP CRM Mobile Solution at Northern California ASUG conference in Novemeber '09
Nsight and SAP enter into a SAP Service partner agreement to allow Nsight to provide implementation services around SAP Suite of products.
Delivered On theGo Mobile Solution on SAP Platform on Blackberry devices.
Nsight is recognized as a partner of Microsoft.
Nsight assist Tech Manufacturing Company to upgrade their Marketing Capabilities.
Key partner of RIM/Blackberry development program.
Nsight exhibits "SAP CRM for Utilities" Solution at ASUG chapter meeting.
Nsight sponsors ASUG Southern California chapter meeting in July '09
Nsight sponsors CRM customer value network event in Minneapolis, MN
Nsight sponsors SAP CVN event in Palo Alto, CA in June 2009
Nsight Delivers a robust and sophisticated business solution around channel management for a Pharma client.
Nsight exhibits showcase solutions at SAP CRM 2009 conference.
Nsight experts speak Data Quality and MDM at SAP CRM 2009 conference
Nsight proudly sponsors SAP CRM 2008 in Las Vegas
Nsight sponsors charity golf event in Cupertino, CA.
Nsight delivers CRM Call Centre end to end solution for a Software client
Nsight is incorpoarted in California.
Copyright © 2022 Nsight. All Rights Reserved