Join us to help make a positive impact
Location: Silver Creek Valley Country Club, 5460 Country club, Parkway, San Jose CA 95138
Date: Thursday, May 18th, 2023 Noon PT Onwards
We are proud to partner with USS Hornet for the Charity Golf event, to raise funds and support the foundation. Let's assemble so we can appreciate the charity and donate generously while we enjoy the 4-player scramble formal golf tournament.
Not a Golfer? No Worries
Even if you are a non-golfer, you can join, try your beginner's luck, enjoy the fun event with your peers and friends, and contribute to the charity event.
About USS Hornet
History
The might of an aircraft carrier lies in its ability to quickly move about the world's oceans, projecting power whenever and wherever it is needed. The heart of a carrier's combat strength is its aircraft, with her Air Groups providing Hornet's lethal sting. In world war and during the 1950's, USS Hornet's fleet has been an invincible force with fighter, bombing and torpedo squadrons. From being awarded several Battle Stars in World War II to picking up Apollo 11 astronauts that splashed down in the Pacific Ocean on July 24, 1969, Hornet's armada of aircraft carriers have played a crucial role in maintaining world order and peace.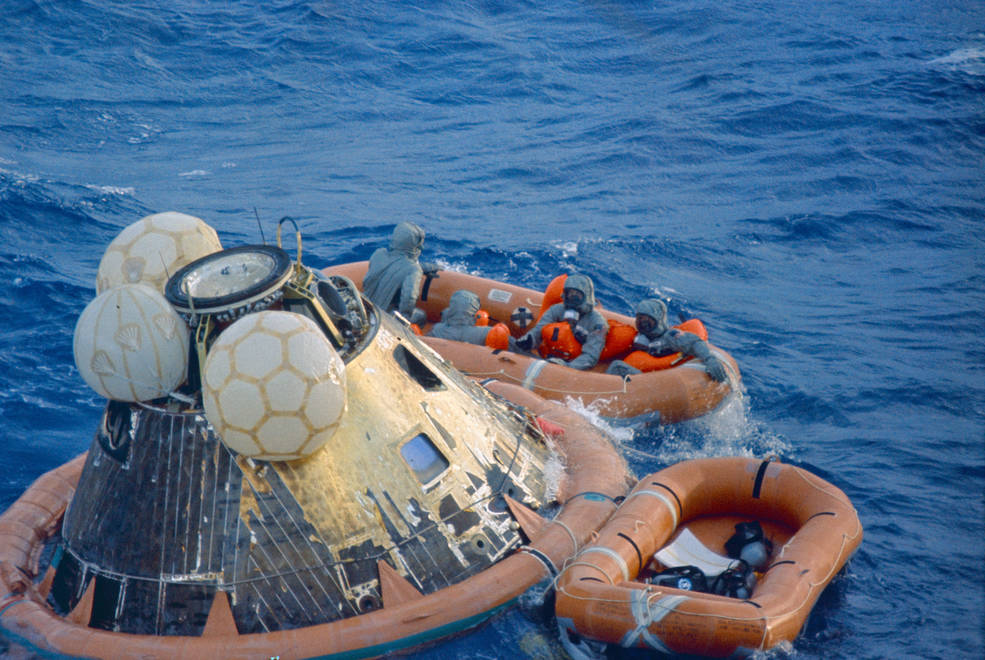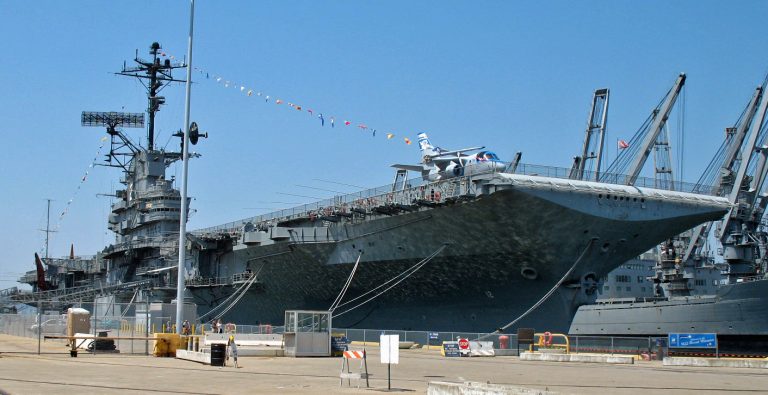 The Foundation
Aircraft Carrier Hornet Foundation protects and honors USS Hornet's legacy, a national historic landmark, and its role in naval aviation, defense of our great nation, NASA's Apollo Program, and space exploration. USS Hornet Sea, Air & Space Museum unites the greatest generation of Americans with future generations, educating and motivating them to meet their challenges.
Highlights from Previous Events
Charity Golf Event 2022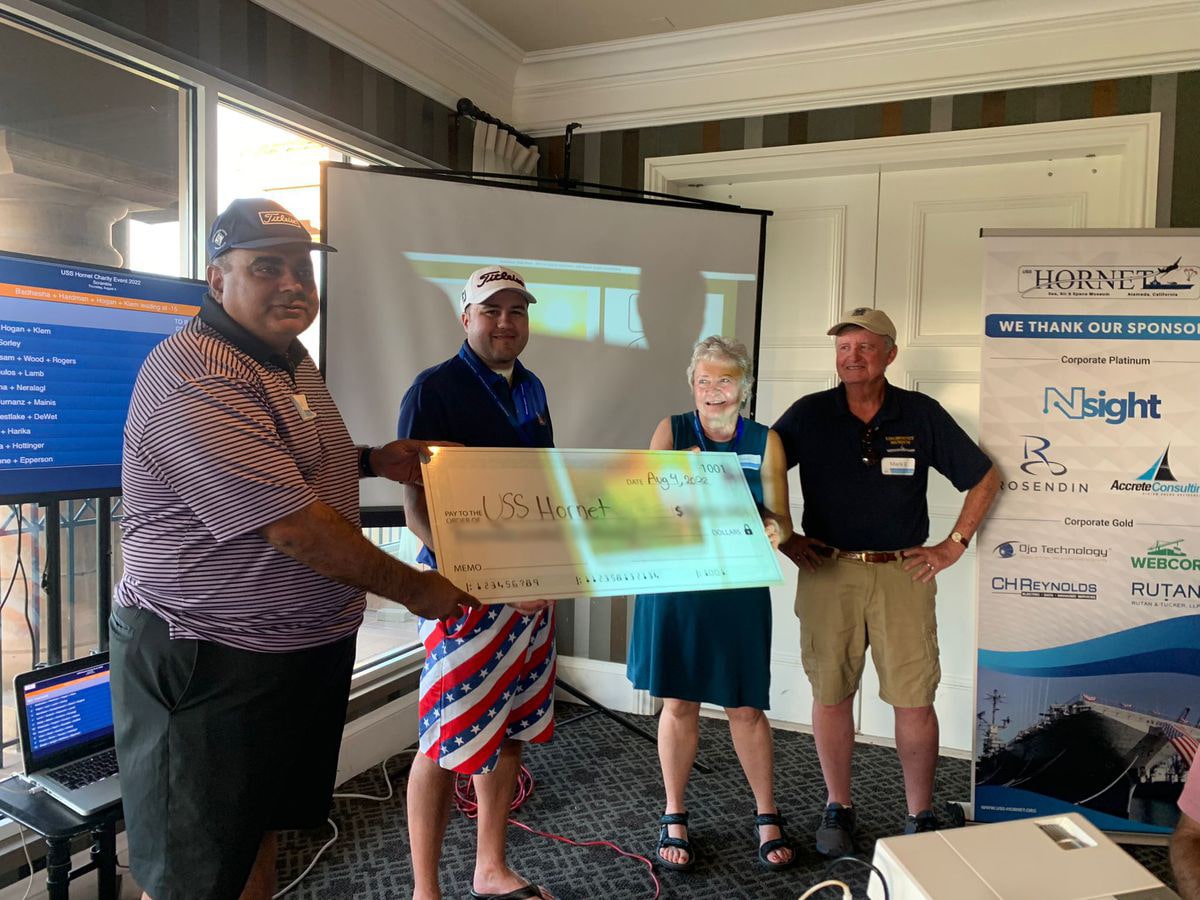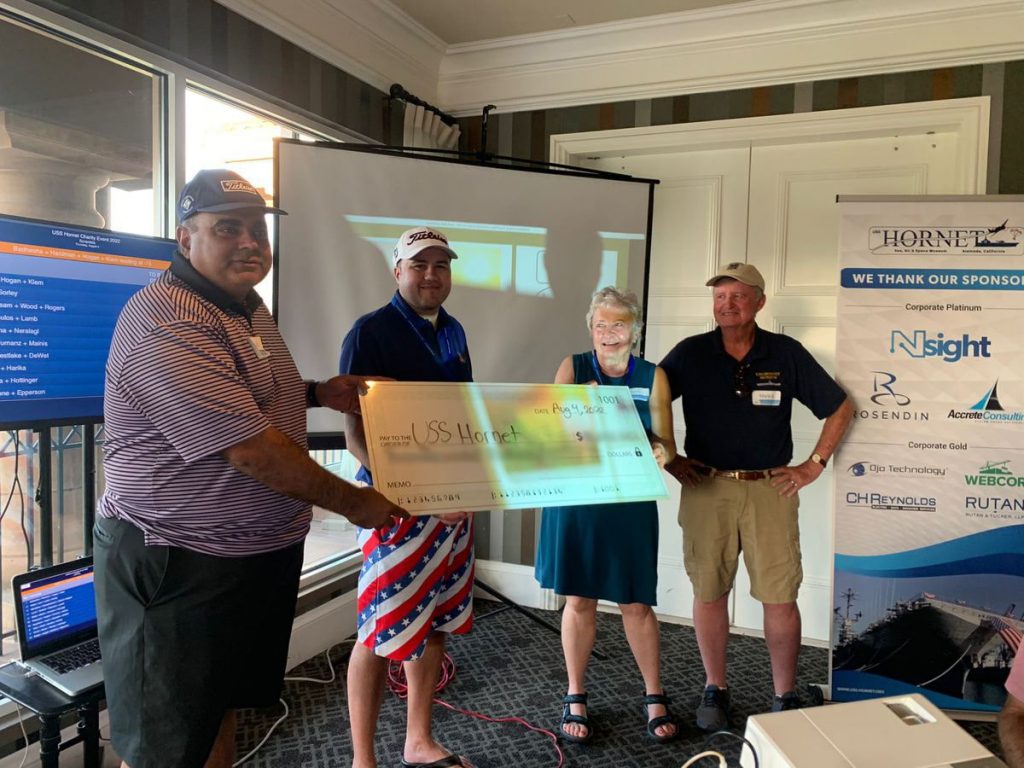 Charity Golf Event 2021