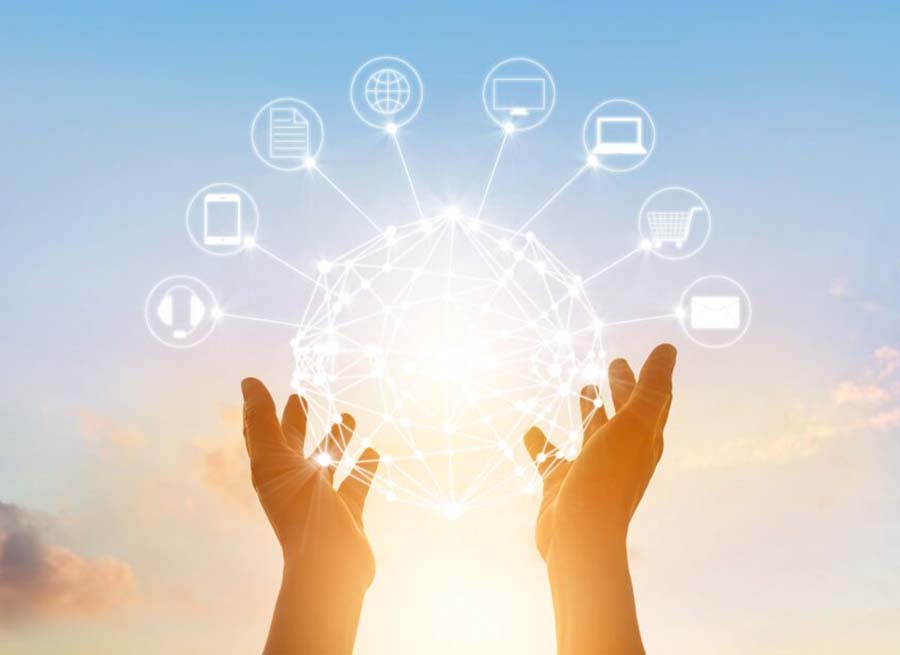 In today's digital age, we are the perfect partner you can count on as we recognize the digital and real-life challenges of your industry. We help you align your business in every step to give you the competitive advantage.
We support organizations of all sizes and deliver turnkey projects in crunch timelines. We discover, design, deliver, manage and continuously enrich business solutions so our clients can meet their customer's changing requirements. We offer Managed Services Packages where we provide all services and support under one umbrella with our proven Global Delivery Model.
Our experts bring in deep industry experience and we understand the marketplace you are in, your industry and the technology that can solve your current pain points and future needs. And we bring together our proficiency with bespoke regional proximity, global competencies and our trusted principles – constantly finding the right balance for each individual client.
Our Team
Our team draws on broad industry experience and networks to deliver the most powerful solutions for our clients.
We are driven by the idea that the best work is born from diligence, innovation and focus.
Sid Bhaisora
Advisory Board Member
Sid has over 22 years of experience in ERP program management, delivery and integration of process and technology solutions for customer management, supply chain and finance value chains. He is a proven leader in business transformation, specializing in large program management and enterprise solution leadership roles. He has exposure to global best practices, green-field SAP implementations, upgrades, as well as global template rollouts and recalibrations in US, CA, EMEA, APAC and LA. He has experience managing multicultural, distributed teams in US as well as global client locations in various program management leadership capacities.
Albert Kleynhans
Advisory Board Member
Albert is an experienced professional services practitioner with more than 25 years of business, process and technology consulting experience across a broad range of industries including High Tech, Medical devices, Manufacturing and Wholesale & Distribution companies.
He specializes in business transformation projects with a focus on customer service, CRM and ERP improvements. He assists clients with advisory services ranging from strategy and business case development to fully delivered solutions that drive long-term value.
Anudeep Bhatia
CEO And Co–Founder
Under Anudeep's leadership, Nsight transformed from an IT consulting organization to a global System Integrator, venturing into untapped geographies, next-generation technologies, innovation, and new verticals.
Consulting executive offering more than 26 years of experience in IT, business strategy and system integration services, Results-focused leader with proven ability to develop market strategies, provide executive sponsorship, launch new initiatives and drive businesses to scale.
Dheeraj K Ramasahayam
VP–Delivery
An experienced global delivery leader with demonstrated history of delivering complex IT Solutions and driving critical engagements for leading Fortune 500 enterprises.
ITIL and PMP Certified professional with over 20 years of strong program and project management with focus on delivery excellence, business value adds and customer delight. An effective leader and rare visionary with excellent communication, negotiation and stakeholder management.
Jayesh Rane
VP–Innovation And Digital Transformation
Providing inspirational leadership and organizational planning, engineering leadership, Solution Roadmap and business partnership development. Aligning Nsight's Service Portfolio with Product Roadmap of Software brand owners, leading full lifecycle software engineering initiatives from strategy and planning to execution and driving economic value through technology innovation, designing next-generation software and business data modeling.
Establishing quality protocols and software development processes to ensure product and services meet the standards and mitigate risks. Jayesh is also focused on AI Components in Enterprise Software, The Rise of Mobile CRM Platforms, and Increasing Cybersecurity In Enterprise Software.
Rakesh Jangid
VP-Sales and Customer Success
Very versatile technology and business partner leader with 24+ years of enterprise application with Big 4 consulting organizations as a practice leader, advisor, project leader, enterprise architect for on-premise and cloud business applications like SAP ERP/S/4 HANA, SAP CX, Hybris Commerce, Salesforce including PI/PO, Dell Boomi and MuleSoft.
Rakesh Nakka
Lead–Infrastructure Services
Rakesh has deep experience with excellent exposure to managing Global IT Infrastructure support, both on-premise and on the cloud. A Certified ITIL and Multi cloud architect with great track record of building, developing, and executing IT Infrastructure operational strategies and business growth.
A proven track record of serving enterprise clients as a technical manager and oversee the key functions of Global Delivery, Solutions, Operational Excellence, and other enabling functions for Large accounts using proven industry specific best practices and methodologies to help enable operational efficiency.
Kameswara Rao Somarouthu
Lead–Application Development
Kamesh has over 17 years of experience in managing a team of experienced multi-skilled consultants, to ensure successful project delivery for every aspect of the project life cycle. Deep expertise in Delivery Management with a demonstrated history of working in the information technology and services industry.
He comes with excellent project management and delivery skills while servicing clients across all regions with extensive experience in Insurance, Banking and Retail domains. An effective leader, with the essential motivational skills to deliver excellence within a culture of continuous improvement.
Sumit Bhatia
Head–Business Development
An energetic, effective, and visionary organizational leader with over several years of diversified experience, who deems that "good enough" is never good enough. Passionate in enabling clients achieve their potential through ensuring that well-being and integrity are endorsed by inspiration and curiosity.
Specializes in Enterprise Sales, Business Management, Consultative & Concept Sales, Partner Management, Client Management, Strategic Initiatives and New Alliances and Partnerships.
Sreenivasa Rao Pathina
Head–Business Operations
Sreenivasa is a certified accounting professional from premier institutes of MBA & graduated from an array of Degrees in Finance, Business Administration, Taxation, HR, Audit & Reporting Systems.
Highly exposed to the American, Indian & many Accounting Standards like IFRS, US GAAP. He has over several years of diversified professional experience, shouldering more responsibilities as Business Operations Head.