Fuel Digital Innovation with Oracle Technology
The business environment is more disruptive than ever. Oracle offers a comprehensive solution portfolio to drive enhanced business value and accelerated digital adoption across multiple industries.
Nsight is a trusted Oracle implementation partner helping businesses drive agility and adaptability through volatile market conditions. We can expedite your transition to Oracle Cloud Infrastructure (OCI) – a reliable platform that grows with your business and seamlessly integrates with other cloud environments. Our powerful capabilities in Oracle Cloud Applications enable organizations to seamlessly adopt ERP, SCM, CX, and HCM- including built-in AI, machine learning, and analytics.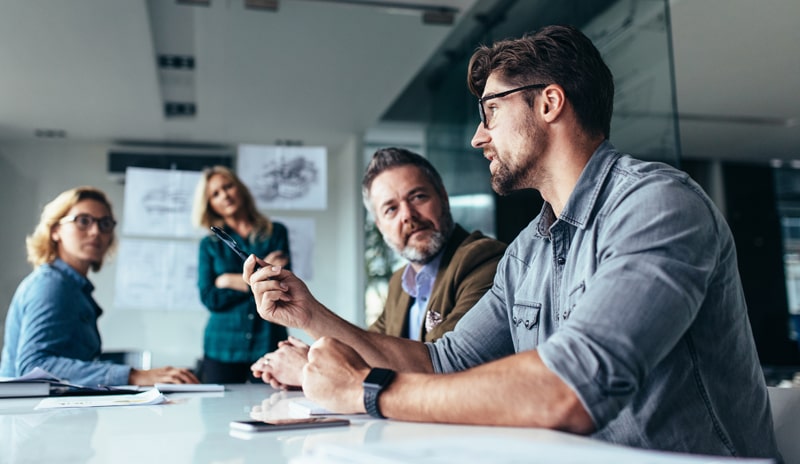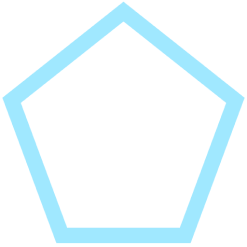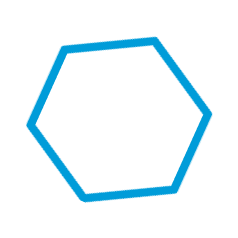 Drive Better Business Outcomes with Oracle Technologies
Why consider
Nsight

to implement

Oracle Solution

?

We support organizations to accelerate their journey to the cloud and modern platforms to automate processes, migrate to new environments, and deliver multichannel experiences. Our certified Oracle professionals unify business and technology architectures to gain a competitive advantage and push our client's top-line growth. We help our clients adapt to the new ways of working in the digital age with optimal use of Oracle Fusion Applications and Oracle Cloud Applications.

Rich Experience
Rich Experience We help our clients to migrate most critical workloads to Oracle Cloud Infrastructure (OCI). Our team has proven capabilities to enable seamless migration, upgrade, integrate and customize Oracle Fusion Applications and Oracle Cloud Applications. With deep industry knowledge, our holistic approach helps businesses realize the full potential of Oracle investments.    

Dedicated Oracle Center of Excellence Team
Dedicated Oracle Center of Excellence Team Our Oracle CoE helps extract maximum value from Oracle solutions with proven frameworks and methodologies. The team ensures that you leverage technology investments and optimize processes and operations with continuous innovation. The team recommends custom solutions to help you integrate Oracle with your existing system and reduce overall implementation time.      
End-to-End Oracle Expertise
End-to-End Oracle Expertise
We have expertise in the integrated Oracle suite of front-and-back-office applications, including Oracle Cloud Applications and Oracle Fusion Cloud Applications running on Oracle Cloud Infrastructure (OCI). Nsight helps organizations prepare for the future of work, experience higher productivity, and improve efficiency.  

Certified Oracle Professionals
Certified Oracle Professionals 
We have a seasoned team of architects, designers, and technical and functional domain experts. Our team helps you get maximum business value for your investment with deep industry expertise and strong execution capabilities. 

Modular Approach
Modular Approach 
With a modular approach, our Oracle team of certified experts help to streamline the development process, reduce complexity, and improve the overall quality of software systems. We offer flexibility and adaptability to business needs with a scalable architecture that enables better collaboration and easier maintainability.   
How can
Nsight

help clients seeking

Oracle Solutions

?
Oracle is one of the most trusted technology leaders known for its software products and four business segments: on-premises, cloud, license, hardware, and services. Nsight has broad experience in successfully implementing, managing and consolidating Oracle solutions. We have a skilled talent pool with a deep understanding of best practices and methodologies powered by ITIL practices. As a flexible and nimble enterprise, you can reduce risks and shorten the time to market with Oracle implementations.
Assessment
Assessment
We help our clients evaluate the right Oracle product, consolidate the environment, and optimize applications. Our team will analyze your business processes, create an IT roadmap a high-level implementation plan, and identify the risks proactively and optimize the implementation lifecycle.
Implementation
Implementation
We develop solution architecture, migrate data, develop integration, test, validate and deploy Oracle solutions. Our team employs our proven accelerators for faster implementation and ensures that you leverage the Oracle application. 

Oracle Cloud Infrastructure (OCI)
Oracle Cloud Infrastructure (OCI)  We combine expertise and experience to guide businesses through the OCI migration process, ensuring a smooth transition and minimizing disruption to operations. Our team helps strategize, plan, design architecture, migrate and deploy, and optimize the cloud environment once the migration is complete. 
Oracle Cloud PaaS and Integration Services
Oracle Cloud PaaS and Integration Services The Oracle PaaS platform provides customers with comprehensive solutions encompassing a range of robust product and service features. We help clients migrate their on-premises applications to Oracle Cloud PaaS or build a new solution. Our team enables organizations to connect their applications, data, and services across on-premises and cloud environments.   
Migration
Migration
Our team helps you understand the current state, establish a transformation roadmap, perform a benefits/risk analysis, and migrate Oracle legacy or on-premises to Oracle cloud applications.
Infrastructure Services
Infrastructure Services
Work with us to manage your mission-critical Oracle system workloads with our cloud and on-premises infrastructure services. We ensure a secure, seamless, and hassle transition, so there is no disruption.
Managed Services
Managed Services
You can benefit from the implementation in the long term with our round-the-clock application support and maintenance, enhancements, bug fixes, upgrades, and any other specialized support to your business and technical teams.

Unlock the Potential of Oracle Solutions for Your Business Transformation
Which
Oracle Products

can

Nsight

help implement?

With an impressive track record of delivering successful Oracle implementations across different industries and market segments, we can help you achieve your digital transformation goals. Our team provides advisory, implementation, and managed services across Oracle technologies' entire breadth and depth.
Frequently Asked Questions (FAQs)
Oracle Cloud Applications is a complete suite of applications to deliver consistent processes and automation for your business needs. Oracle Cloud applications are Fusion Application Suite, NetSuite applications, industry-specific applications, and Applications in Data Cloud.
Oracle Cloud Infrastructure (OCI) provides integrated security and serverless services to manage critical enterprise applications. Some of the services covered under OCI are Autonomous Database, Cloud@Customer, Database Services, Database Management Tools, Analytics, Machine Learning and AI, and Big Data.
Oracle e-Business Suite, also known as Oracle EBS, is an integrated set of applications to automate CRM, ERP, and SCM. It is one of the major product lines of Oracle.
The all-in-one cloud database for data marts, data lakes, batch data processing, and operational reporting is known as Oracle Database Cloud. With machine learning, you can automate routine database tasks for higher performance and improved security.
Oracle Solutions support the complex needs of all industries. The leading technology company is helping companies achieve transformation, make faster decisions, and adapt to the changing demands of the customers.
Oracle sales cloud enables sales campaigns to create and monitor better account management and leads management. Develop leads into business opportunities and maximize your chances to grow revenue.
Oracle Service-Oriented Architecture (SOA) is a hot-pluggable software suite that helps build, deploy, and manage a service-oriented architecture. It has capabilities like consistent tooling, a single deployment and management model, end-to-end security, and unified metadata management.
One of the most comprehensive cloud solutions, Oracle Marketing Cloud, helps launch cross-channel marketing campaigns and standardize prospect and customer information within a single view. It helps deliver a personalized experience to your customers.
Oracle Cloud@Customer combines (in your data center) the complete portfolio of public cloud infrastructure, fully managed cloud services, and Oracle Fusion SaaS applications. It lowers costs and gives complete control of your data.
Oracle service cloud helps provide exceptional customer service and an outstanding experience for your customers. Build a unique experience across all channels and contact points for a connected CX cloud suite.
Oracle offers a complete and integrated suite of applications to manage your business processes with technologies like AI and ML. It provides a connected and consistent user experience to achieve efficient business processes.
Oracle CX Cloud is a CRM, sales, eCommerce, marketing, and customer service tool like CPQ. Oracle also offers industry-specific cloud CX applications like CX for financial services, the public sector, communications and media, and high-tech, manufacturing, and automotive.
Oracle Cloud Applications are Oracle's flagship cloud-based ERP solution. At the same time, Oracle Fusion Applications are a legacy on-premise ERP system phased out in favor of cloud-based offerings.
Oracle Hyperion is a business intelligence and financial performance management software suite developed by Oracle Corporation. The suite includes various products and tools to help organizations manage their financial planning, budgeting, forecasting, consolidation, and reporting processes.
Oracle Advertising and CX is an integrated suite of solutions that empowers businesses to deliver exceptional customer experiences across all touchpoints, driving revenue growth and customer loyalty. It is a comprehensive, flexible, and scalable solution that can transform customer experience and drive higher revenue growth.
Let's create an Oracle-empowered Winning Strategy for you
Related Resources

We are Oracle partners with a strong background in implementing Oracle enterprise solutions for our clients. As experts, we have a knowledgeable and certified team of Oracle experts and consultants who are well-versed in the implementation's business, functional, and technical aspects. We have a strong track record of delivering outstanding client services, round-the-clock support, and proven expertise to deliver successful outcomes in all our engagements.