Gain a Competitive Advantage with
Data-driven Transformation
Every business wishes to build an ability to prepare for today's challenges and proactively get ahead of trends that will pose a challenge in the future. Leveraging data and analytics helps unlock new possibilities and equip businesses to make favorable and intelligent business decisions.
Nsight is committed to helping our customers leverage Big Data and Analytics platforms across several mission-critical business operations smoothly and effectively. We ensure that organizations can make informed business decisions related to pricing, product bundling, campaigns, customer experience, churn, and customer management to secure their future.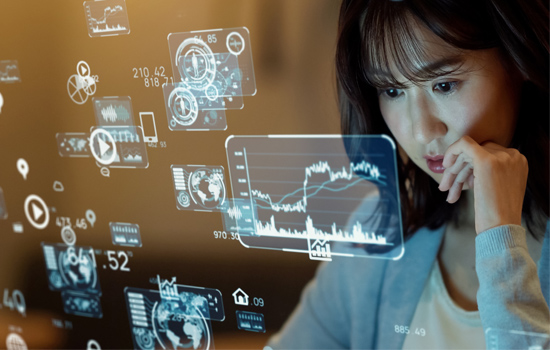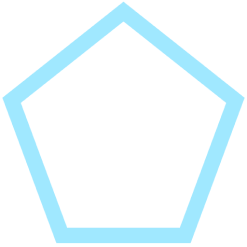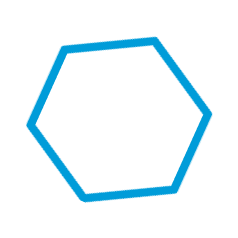 We Know How to Drive Unparalleled Actionable Insights from your Data
Why consider
Nsight

for

Big Data and Analytics

Requirements?

Companies must analyze and collate data and transform it into actionable insights in today's complex and demanding business world. With the help of Big Data tools, business leaders can confidently use analytics to solve their challenges and make informed decisions. Our team works closely with the clients to manage risks, improve business performance, drive profitable growth, and enable businesses to gain insights and lead the next wave of disruption and innovation.

End-to-end Analytics Services

End-to-end Analytics Services
Nsight offers a comprehensive range of Big Data and Analytics Services, including business, operational, marketing, and sales analytics. Our team enables advanced visualizations so that decision-makers can accelerate their business value.


Proven Practices to Fuel Growth

Proven Practices to Fuel Growth
We help our clients implement robust and proven practices to set the stage for consistent business growth. With a deep understanding of Big Data and Analytics, we deliver the desired business outcomes as per the client's industry and business demands and desired timeline.


Industry-specific Solutions
Industry-specific Solutions
Our team delivers desired turnkey analytics solutions for everyday needs across different industries. We can also build custom solutions for the specific needs of every industry and its regulations and cater to the ever-evolving requirements.


High-Performing Team
High-Performing Team

Nsight has an interdisciplinary team of domain experts who work extensively with clients to transform their businesses through big data and analytics. With capability across cloud, artificial intelligence, and analytical tools, we can harness the power of data and drive sustainable growth for your business. 
Accelerate Innovation and Unleash the True Potential of your Data
Which
Big Data

and

Analytics

Services can

Nsight

offer?

It is essential to decode the global megatrends, understand industry trends and adapt to future trends. Big Data and Analytics give you the power to predict critical trends, identify new opportunities, innovate, and make decisions that have a long-term positive impact on your business. Nsight helps you monetize data, harness the power of your data, and transform it into insights to open doors for new opportunities.

Nsight's Big Data and Analytics Services include consulting (developing user adoption strategy and roadmap), implementation (solution architecture and design), support (extensive data administration and management), and managed analytics services (solution evolution).
Turn your Data into your Superpower with Nsight
Frequently Asked Questions (FAQs)
Big data is a collection of data set that is very complex and large (usually hard to store and process). Complex data can be stored and processed with data processing applications or database management tools. It is challenging to analyze, transfer, share, search, curate, capture, or visualize the data.
Traditional data is stored in a structured manner, while big data, on the other hand, is a combination of large and complex data sets. The data size is in gigabytes and terabytes. Big data is in petabytes, zettabytes, and exabytes.  
There are three types of Big Data i.e., structured (highly organized with defined parameters like age, address, and others), unstructured (unorganized data), and semi-structured data (a combination of both structured and unstructured data). The type of data is critical for analytics.
The four types of Big Data Analytics are: (1) diagnostic (used for data and content investigation), (2) descriptive (used for keeping up with the current trends), (3) prescriptive (a combination of diagnostic and predictive analysis), and (4) predictive analytics (as the name suggests, the analytics predicts future trends based on insights from data).
Big data analytics enables organizations to harness data. Advanced analytics has several benefits like making faster and improved decisions, predicting customer needs, developing new products, and reducing costs while storing large amounts of data.
Cloud computing, data mining, data management, data storage, analytics, machine learning, predictive analytics, and text mining are the most critical technologies for big data analytics. A combination of technologies works together to get the most out of data.
Built on scientific research, Tableau makes data analysis faster, easier, and more intuitive. It enables quickly analyze and provides insights and intelligence that make business offerings more engaging, and value driven. If you are interested in learning more about Tableau, you can click the link. 
Hadoop is an open-source software framework that helps manage and process large clusters of commodity hardware. Developed by the MapReduce system, Hadoop is a framework used to handle and process Big Data.