Gain Business Advantage with our Comprehensive
Microsoft Services
The modern workplace must take responsibility to be collaborative, deploy applications that elevate human experiences, and transform the business into a modern organization. Microsoft technologies allow enterprises to change and achieve technical excellence, higher productivity, collaboration, and digital innovation.
Nsight offers extensive platform knowledge, end-to-end services, and the right skills to implement, upgrade, and scale Microsoft-enabled business transformations. We take a holistic view of a business and combine our industry knowledge and experience to enable the best approach and practices for you to leverage Microsoft technology.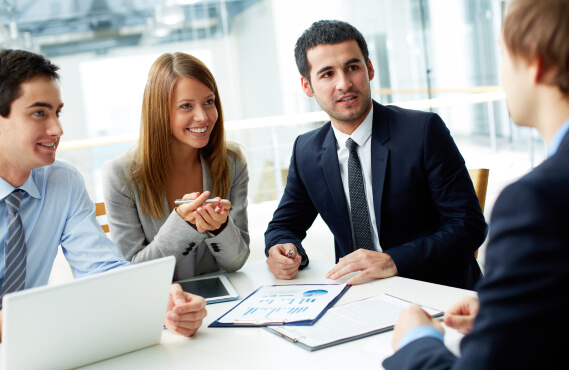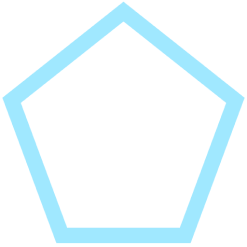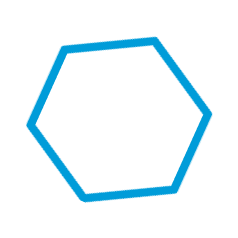 Achieve Greater Value from Microsoft Technologies with Nsight
Why consider Nsight for
Microsoft Services

?

Nsight and Microsoft have a strong alliance supporting organizations to address business challenges confidently and achieve tangible benefits. We will transform your organization and help automate manual processes, optimize business processes, improve operational efficiency, enhance collaboration, and bolster the organization's ability to make intelligent decisions. As we stay ahead of industry and technology trends, our clients rely on us to respond proactively to growing market needs and derive immense value from Microsoft technologies.

Large Talent Pool

Large Talent Pool
Our team of certified Microsoft professionals tirelessly works, develops, and delivers several custom solutions with a competitive advantage for our clients. We enable rapid, stable, secure, and seamless deployment of business applications powered by Microsoft technologies.


Microsoft CoE

Microsoft CoE
Nsight's Center of Excellence (CoE) explores new ways to use existing and new Microsoft technologies for outcome-driven solutions. Our clients benefit from our competency and deep knowledge of the Microsoft suite of business applications.


Capabilities across the entire Microsoft Portfolio
Capabilities across the entire Microsoft Portfolio
We offer end-to-end Microsoft services, including application development and integration, application reengineering, SharePoint implementation, updates and migration, cloud development, and product and embedded development services.


Strong Microsoft Partnership
Strong Microsoft Partnership
Our long-standing Microsoft partnership gives us an edge and the ability to scale up and customize state-of-the-art IT systems and solutions. We cover all critical aspects for a comprehensive, scalable, and meaningful engagement so our clients can make the most of a technology investment.
What is
Nsight's

Microsoft Proficiency?

We focus on unlocking the power of Microsoft applications as we help clients transform, evolve, secure, and support high-quality business performance. Using our deep expertise, our certified Microsoft consultants combine diverse perspectives and ingenuity to address every business challenge of our clients and help them accelerate digital transformation. Our clients trust us to manage risks, evolve better ways to engage with customers, enhance operational efficiency and workforce experience, and unlock new opportunities.
We ensure Seamless Adoption of the Microsoft Stack
Frequently Asked Questions (FAQs)
Microsoft 365 allows you to access files from any location and device. It secures your cloud storage, offers business continuity, provides automatic upgrades, and is one of the most effective and integrated tools for collaboration.
Office 365 is a product family of cloud-based apps like Outlook, Word, PowerPoint, and more. Microsoft 365 is a service bundle, including Office 365, plus offers many other benefits, including Windows 10 Enterprise.
The three components of Microsoft CX are discovery (how companies connect with their customers), engagement (how companies interact with their customers), and delivery (refers to the speed and consistency that customers experience).
Today's consumers are empowered and can search and compare products and services online in seconds. As such, CX has become a key differentiator for businesses in every industry. Customer experience has become so vital that it's hard to imagine a company that wouldn't improve its bottom line by focusing on it.
Microsoft CX is a leading platform to enable a good customer experience that positively impacts all measures of a company's success. Some of Microsoft CX's top benefits include increased revenue, better customer retention, sustained growth, and improved brand reputation.
Power BI provides exceptional spreadsheet integration, big data preparation with Azure, interactive UI and UX features, and the ability to stream real-time analytics. Moreover, Power BI can access and process large volumes of data from multiple sources.
Power BI is a powerful interactive data visualization and analysis tool that can pull data from various sources, including budget and forecast data that may reside in an ERP system and spreadsheet. In many enterprises, spreadsheets are still the preferred tool for an organization's planning and budgeting process, especially when the model structure lacks complexity and minimal requirements.
Power BI is part of a new wave of next-generation business intelligence (BI) tools. When you compare them to traditional BI software, there are several differences. However, the predominant differences are Cloud vs. On-Premises and Self-Service vs. Guided Analytics.
Microsoft developed Power BI exclusively as a cloud-based offering, also known as Software-as-a-Service (SaaS). The Power BI service is hosted on Microsoft's Azure servers and accessed over the Internet. Another feature of Power BI and other next-generation BI tools is the self-service functionality that is easy to use and visually appealing.
Microsoft SharePoint is a web-based platform that provides collaboration between different teams, extensibility to use various applications with basic and advanced capabilities, and interoperability to build custom solutions with other technologies.
SharePoint is a one-stop solution to build different processes and platforms that offers a range of features, office 365 consolidation, seamless integration with other systems, ease of adding complicated applications and simple customization of these applications.
Microsoft Power platform supports digital transformation for business innovation led by the large-scale adoption of next-gen Artificial Intelligence (AI), the Internet of Things (IoT), and the cloud offering organizations new ways to understand, manage, and transform their business.

Nsight is a Microsoft partner. We are services, license, and co-innovating partners on the Microsoft stack. Our team is constantly abreast with the latest product developments or features added to any Microsoft product. With end-to-end consulting, implementation, integration, and support services, around technologies like Dynamics 365, SharePoint, Power BI, and more, we make enterprises future-ready for a better customer experience.