Reimagine Tech with Nsight's High-Tech Industry Expertise
The high-tech industry is one of the most dynamic industries of our times, and it thrives on transformation and efficiency. Whether it's a software vendor or an Original Equipment Manufacturer (OEM), there are constant and complex challenges related to supply chain, performance, ever-growing pressure to increase market share, and protecting margins. Nsight offers high-tech focused technology solutions to address challenges unique to the industry and secure faster growth and improved revenue.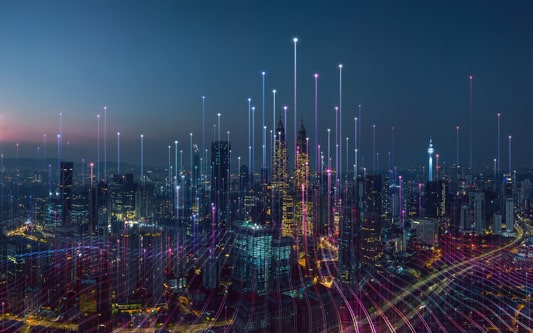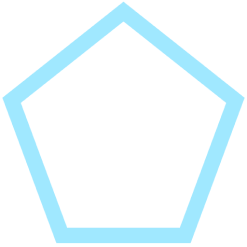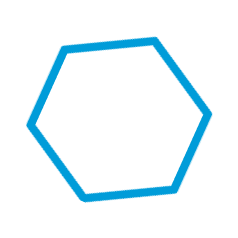 Let's Discuss How we can Bridge your Business Gaps
Why Consider Nsight for your Enterprise?
As an industry constantly charged with disruptive technologies, Nsight has the right people, processes, and knowledge to keep you ahead of the curve constantly. We offer a flexible approach, dexterity to adapt and scale, and extensive experience that set us apart as a preferred high-tech industry solution provider.

In-Depth Industry Knowledge

In-Depth Industry Knowledge
We completely support the pillars that drive the revenue growth of software vendors, OEMs, and technology providers. Our industry focus helps us quickly manage contracts, channels, pricing, quoting, and streamline revenue management.


Invested in Emerging Technologies

Invested in Emerging Technologies
Nsight team is proficient in technologies set to blur the physical world from the virtual world. We help our clients get the most from these technologies like Artificial Intelligence (AI), Machine Learning (ML), Internet of Things (IoT), Robotic Process Automation (RPA), Virtual Reality (VR), Augmented Reality (AR), and advanced robotics. Our team is focussed on continuous innovation through our center of excellence. 


Flexible Implementation Approach
Flexible Implementation Approach
We have worked with several high-tech clients and understand the best practices and implementation approaches to meet their business goals. Our flexibility and proactiveness make our clients achieve high business growth.    

Team of Domain Experts

Team of Domain Experts
We have a specialized team of domain experts, including technology or sector experts, solution architects, solution consultants and experts, QA and QC, functional and technical professionals. Additionally, we have a dedicated team of account managers and customer success managers to ensure that our clients know process improvements in the current system to improve efficiency. 
What are Nsight's High-Tech Solutions?
As a fast-paced domain, high-tech companies constantly threaten to operate and deliver per the highest industry standards. Our team understands the business imperatives and processes of the high-tech industry. Our industry-focused solutions solve the unique challenges of enterprises in a particular industry rather than suggesting a one size fits all approach.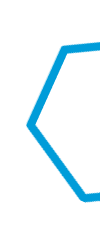 Contract Management
We help you with a centralized, integrated, and advanced service contract management system to comply with ever-growing regulatory requirements. You can shorten contract response time and deliver cohesive and complete contracts.
Price Protection
Leverage our experience to build a price protection program that validates partner claims against channel inventory. Price protection is adequate for goods and services wherein the costs change frequently.
Channel Programs
We help you with a centralized, integrated, and advanced service contract management system to comply with ever-growing regulatory requirements. You can shorten contract response time and deliver cohesive and complete contracts.
Price Management
Nsight team enables you to analyze, optimize, maintain and manage to price effectively. With a price management system, you can identify upselling, cross-selling, and preventing margins from eroding.
Distributor Rebates
We can help you drive distributor behavior via fee-for-service, compliance, and programs that are based on volumes. It is an effective way to promote new products and build brand loyalty.
Channel Inventory
Our solution helps you monitor channel inventory, corroborate pay price protection, and manage distributor claims effectively. Manage inventory across different channels, including brick-and-mortar stores, online stores, social media channels, etc.
Return Merchandise Authorization (RMA)
Nsight team helps optimize the RMA system for an eCommerce store to effectively track returns monitor the financial impact on the status of your total sales. Automate the entire process and introduce heightened efficiency in the system.
Spare Part Management
We can help you enhance the Spare Part Management for your enterprise for effective management of spare parts. Ensure that the right spare parts are available in the required quantity and at the right place and time.
Tailored Business Solutions to Address the Unique Challenges of the High-Tech Industry
Frequently Asked Questions (FAQs)
Technologies are constantly evolving, and High-Tech companies must keep up with the pace. IT leaders must manage the supply chain for IT hardware and equipment. Additionally, they must drive digital transformation with change management. Transition related to process and people is the difficult part of the process.
Nsight can help you in your digital transformation journey, enhance customer experience and supply chain management, get actionable insights with big data and analytics, optimize your processes and application services.
To become future-ready, high-tech enterprises must adopt cloud technologies, IoT, Big Data, Artificial Intelligence (AI), and Robotic Process Automation (RPA).
Cloud is a disruptive technology and as-a-service that can completely transform product lines and entire businesses. Cloud transformation helps faster product development, increased agility, and a profitable future.
Digital Transformation is remodelling non-digital business processes and services for the high-tech industry. Evolve your business with emerging technologies and become customer centric. Speak to us to start your digital transformation journey.
Intelligent supply chain drives new customer experiences and leverages modern technologies to optimize the different supply chain phases. Contact us to learn how Nsight can help your enterprise optimize the supply chain process.
Related Resources