Accelerate
HR Transformation

and Deliver Human-Driven Value

The function of HR and the future of work is under a constant watch. There is a heightened pressure on HR teams to upgrade the workforce's skills and find unique ways to motivate and retain them. As work dynamics get complicated with varied working modes, HR needs help to drive productivity from an incessantly engaged workforce.

Offering comprehensive IT solutions for modern HR challenges, Nsight is a leading system integrator to equip clients with future-ready HR solutions. We consult organizations to digitize HR processes, improve employee communications, enhance the human experience, achieve HR excellence, and plan a smooth transition to the right technology platform.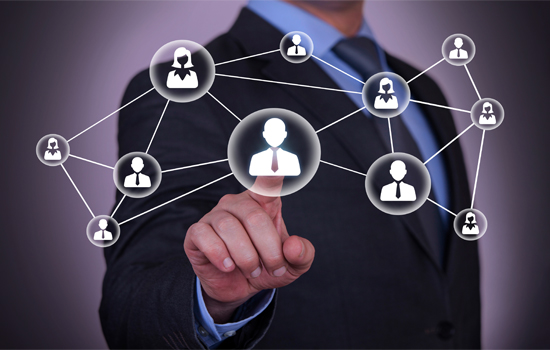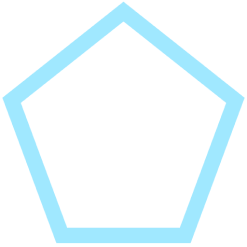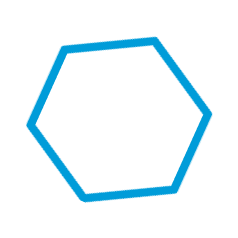 Combine the Power of Technology and Humans to Manage your Workforce
Why consider
Nsight

for your

Human Capital Management (HCM)

Services?

According to Zippia, 97% of employers consider enhancing their technology investment to support HR functions.

With traditional HR practices, organizations are unable to attract, engage, and retain employees. To maximize the investment in an HCM solution, companies must analyze and collate critical aspects related to their staff and transform them into actionable insights in today's complex and demanding business world. With the help of our Human Capital Management (HCM) services, clients can optimize workforce management and spending, streamline HR operations, manage talent, payroll, benefits, and rewards, facilitate learning, and career development, and help organizations attract talent.

End-to-end HCM Services

End-to-end HCM Services
We reap the power of the latest HR platforms and combine our technical prowess to help enterprises manage people better with our comprehensive HCM services. Our HCM services cover the entire employee lifecycle, including workforce transformation, organization transformation, HR transformation, and human capital insights to drive higher employee engagement and performance.


Vast Experience

Vast Experience
Several organizations trust Nsight to minimize risk and adopt next-gen HR management solutions to solve current and future challenges. Our rich experience helps clients to lower operating costs, streamline and enrich human resources business processes, and achieve HR excellence.


Talented Pool of Professionals
Talented Pool of Professionals
We have a large team of professionals at all levels, proficient with digital technologies delivering value, innovation, impact, and productivity. Our HCM leaders help create meaningful HR solutions to drive maximum productivity of an engaged workforce today and in the future.


Invested in Future Technologies
Invested in Future Technologies

Our Center of Excellence (CoE) team invests in new HR process optimization models, ways to accelerate tech-enabled collaboration, and latest technologies to enable the workforce of the future. They work closely with the clients to recommend agile ways of working and helping them respond to the changing market needs.
From Hire to Retire – Put Humans at the core of your Transformation
What is
Nsight's

HCM Product Portfolio?

As per PWC, almost 60% of HR professionals state that retaining talent is the top reason for adopting and using HR technologies.

The future of work requires a significant shift in mindset, capability, and thinking. Organizations must adopt modern work design, the industry's best HR policies, and integrated technology. Our clients prefer our HCM services as we understand human resources challenges and enable a digital perspective for optimized HR processes with the help of leading technologies.

As specialists in HCM technologies, we understand the most suitable strategy for your organization to leverage the right technology for your unique requirements. With powerful and data-driven insights, intelligent automation, and cognitive tools, we deliver the combined benefits of humans and technology.
SAP Litmos
SAP Litmos is an online a training platform that enables smarter and faster online learning for businesses. The solution consists of a powerful Learning Management System (LMS) and a catalog of content-rich training courses to empower the workforce with an immersive learning experience.
SAP SuccessFactors
SAP SuccessFactors is a comprehensive Human Experience Platform to help employees become more productive, engaged, and satisfied. It is a collection of core and advanced HR applications from talent management, recruiting, onboarding, and several other applications.
Oracle HCM
Oracle Human Capital Management (HCM) Solution is an end-to-end transformation platform with several applications to manage the workforce better. It is suitable for businesses and industries and supports seamless global workforce management.
Workday
Workday is a leading SaaS-based solution to manage human resources, financial management, payroll, and the ability to transform the employee experience. It removes the current HR system's inefficiencies and optimizes the team's performance.
Transform HR Practices and Empower your People
Frequently Asked Questions (FAQs)
Some of the most significant HR challenges are:
attracting talent,
encouraging a productive workforce,
creating an all-in-one HR solution,
enabling a great employee experience,
preparing future leaders,
engaging today's workforce,
creating a work culture where employees feel secure and remain productive.
As per SHRM, companies with poor HR practices find it tough to retain their people. The constant recruiting and hiring process adds financial pressure on the business.
Human Capital Management (HCM) is the strategy to hire the right people, effectively manage a workforce, and maximize productivity. It has evolved from a primarily administrative function to a critical business value driver.
HCM is essential to manage employee turnover, productivity, safety, and employee satisfaction and enhancing workplace culture. Organizations that deploy HCM solutions experience improved employee retention, better product quality, lower employee turnover, and enhanced hire-to-retire experience.
Human Capital Management (HCM) and Human Resource Management (HRM) have similar goals. HCM facilitates effective HRM. For example, it helps optimize the onboarding process, talent management, succession planning, payroll, workforce management, and employee data management system.
Oracle HCM is a complete cloud solution that aligns people and HR strategies. You can leverage the benefits of Oracle HCM with the right implementation partner like Nsight. Our team enables you to drive business transformation, empower, engage, and connect your workforce with the powerful platform.
Learning Management System, or LMS, is an online platform so people can plan, assess, and execute learning programs within the organization. With an effective LMS, you can administer, document, track and enhance learning for your workforce and improve their skills.
SAP Litmos is a cloud-hosted robust LMS or an e-learning platform with powerful APIs and unique connectors. The platform supports millions of users around the globe in more than 24 languages and 130 countries. Watch our webinar to learn more.
SAP Litmos and SAP SuccessFactors are cloud solutions that facilitate online learning and allow custom content development. The two solutions offer different levels of flexibility. For example, SAP SuccessFactors trains people using SAP SuccessFactors Suite with custom content. SAP Litmos integrates with different HR systems like Salesforce, BambooHR, and others.
HRMS helps optimize human resource functions and manage core HR functions. The most critical software modules within an HRMS are:
Recruitment and Onboarding
Training and Development
Workforce and Payroll management
Performance and Talent management
Reporting and Analytics
Time and Attendance
Human Resources Information System or HRIS supports HRMS and HCM. The software manages the organization's basic HR requirements, provides data related to employees, aids with automation and data synchronization, and decreases costly redundancies.