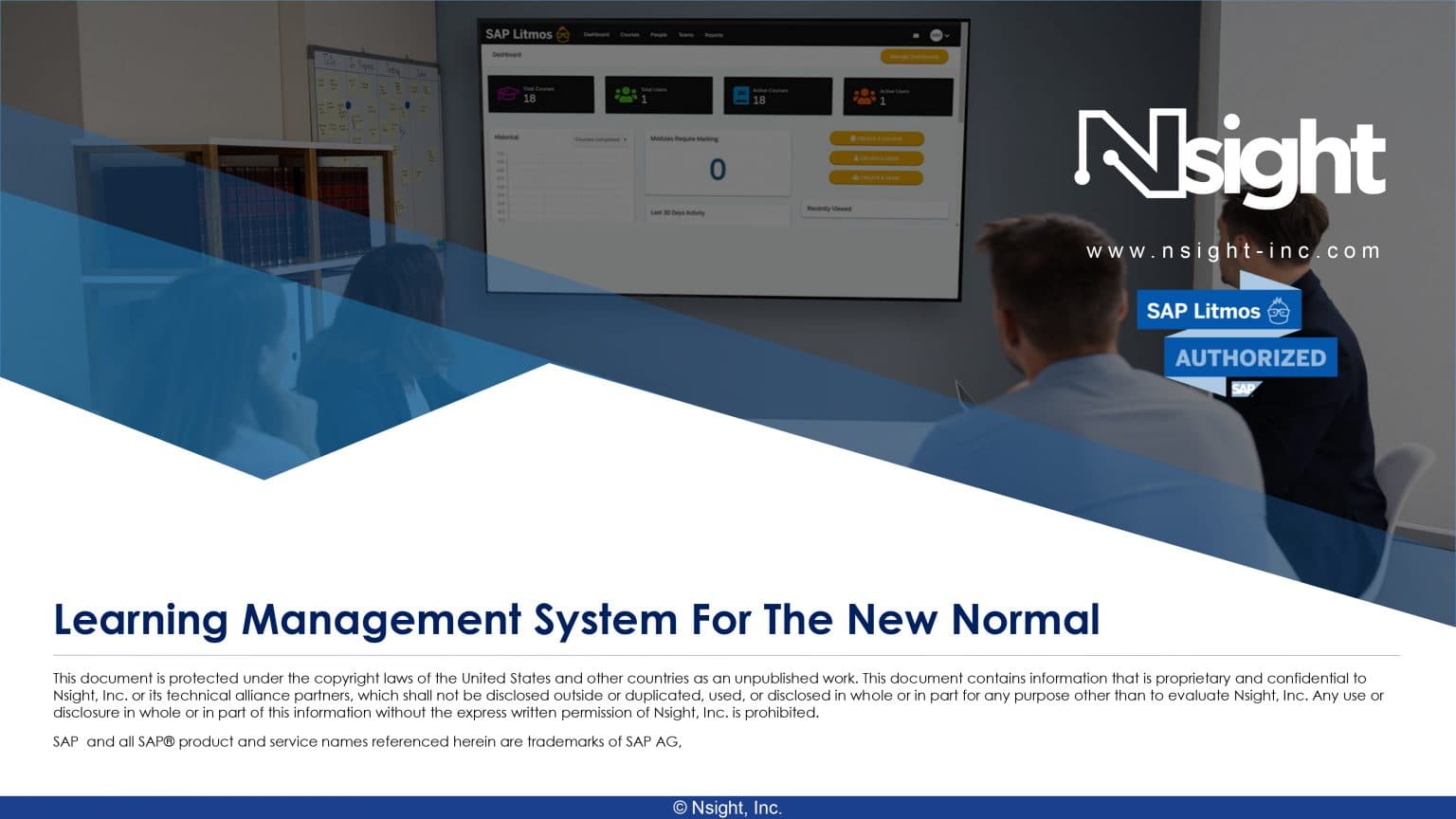 Webinar: Returning to Work: Learning Management System for the new normal
Help your workforce reskill and upskill with a powerful LMS like SAP Litmos.
Watch our on-demand and extensive webinar to uncover how learning has transformed post the Covid-19 pandemic. Go through the webinar to uncover the challenges that organizations face due to the lack of an effective LMS. The webinar reveals how a powerful LMS or Learning Management System, like SAP Litmos, helps bridge that learning gap. Uncover how Nsight helps you maximize the benefits of SAP Litmos.