Ensure your
Supply Chain

is Ready for the Future

With the constant global economic flux, retailers and manufacturers are under tremendous pressure to optimize their supply chains. As customer demands drastically transformed with the recent turmoil around the globe, companies can no longer depend on traditional methods like just-in-time supply chains or reduced storage costs.

We help our clients to manage complexities and transform their supply chains into future-ready networks. Our professionals balance the evolving expectations of customers and market conditions that are consistently evolving to fuel profitable growth and optimize their supply chain.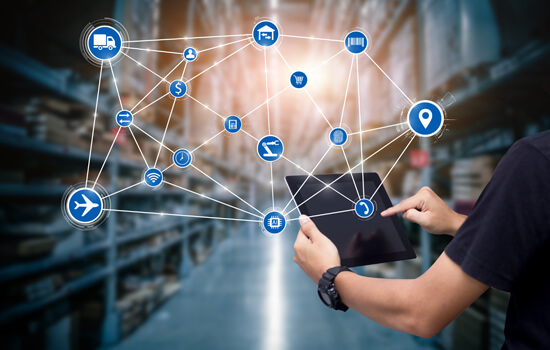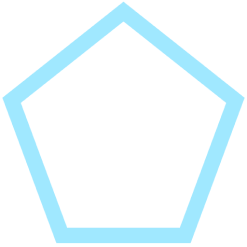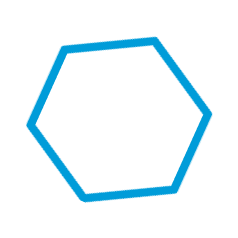 Future-proof your Supply Chain and Prepare to Outpace any Disruption
Why consider
Nsight

for

Supply Chain Management?

Businesses that rely on supply chains must drive growth and profitability and meet the changing customer needs despite disruptions. With years of experience building a secure and responsive supply chain network, Nsight offers the right combination of people, technology, and expertise to help clients quickly adapt to market changes and create a customer-centric supply chain network.

Comprehensive Supply Chain Management Services
Comprehensive Supply Chain 
Management Services
 We provide end-to-end Supply Chain Management Services, including strategy, planning, sourcing and procurement, operations and excellence, and supply chain analytics. Our team understands how the global environment is changing and the best ways to respond to the changes.


Expertise in all Sectors
Expertise in all Sectors We specialize in optimizing the supply chain for sectors like Automotive, Consumer Products, Manufacturing, and Retail industries. Nsight helps reinvent and establish agile supply chain networks to unleash more value from a technology-driven and enhanced supply chain. 

Powerful Partnership Ecosystem
Powerful Partnership Ecosystem We are partners with market leaders and firmly positioned to extend technology and business capabilities to our clients. We have helped clients to build intelligent, more robust, resilient, and flexible supply chain networks.  

Industry Experts
Industry Experts Our team consists of industry-specific experts known for addressing various business challenges across different domains. They are industry leaders familiar with the ups and downs of the market and leverage their experience and expertise to cater to unique business requirements.

Proficient Business and Technical Teams
Proficient Business and Technical Teams 
We have industry and domain experts with leaders who understand how to boost supply chain innovation. Our professionals have worked with clients to digitally transform the supply chain for improved demand planning, inventory optimization, optimized sales, and operations planning, and building an efficient supply chain network.
Harness the Power of Digital Supply Chain
Build an Intelligent Supply Chain for Improved Customer Experience
Frequently Asked Questions (FAQs)
A supply chain, in simple terms, is the complete process of developing a product and getting it to the customer. To optimize the process, we need to understand the three main phases of a supply chain: design, planning, and execution/operation.
A holistic supply chain management consists of five critical functions: planning, sourcing, fulfillment, manufacturing, and aftermarket services. When optimized, supply chain management helps cope with uncertainty and respond to market needs quickly. It helps businesses meet the changing demands and ensures they can develop the capability to navigate the changes.
Supply chain operations like customer service, sales, operations planning, supply chain network design, and asset utilization can benefit from digital technologies. Automation, Artificial Intelligence, RFID, and Cellular technologies are some digital technologies that help build next-generation supply chain operations.
More organizations are relying on AI-powered and insight-driven supply chains to address current and future challenges. As per Gartner, technologies will help self-regulate and augment the capabilities of humans as the supply chain evolves. Some leading technologies to transform the supply chain are Artificial Intelligence, Blockchain, the Internet of Things (IoT), and Quantum Computing.
Product, information, and financial flows are the three types of flows in supply chain management. This flow typically occurs between suppliers, manufacturers, distributors, and consumers or customers. As customer needs evolve, the flow also concerns customer returns and service needs.
The conventional supply chains needed to be more flexible, agile, and unified. The pandemic exposed and exacerbated all the challenges. The top five challenges that irk the supply chain network are:
The sudden surge of eCommerce websites and customer demands,

The brittle infrastructure of shipping and logistics,

Decentralized inventory

High employee and labor attrition,

Inability to respond to a shift in supply and demand  
Artificial Intelligence (AI), Machine Learning (ML), Blockchain, and Digital twins are the leading technologies supply chains are opting for to bring increased efficiency and transparency to the processes. These advanced technologies proactively manage the supply chain networks. AI is helping remove inefficiencies and giving insights to empower improved planning and effective decision-making.