Drive Greater Value from Global Trade with
SAP GTS
Global trade is a complex and critical aspect of supply chain management. Organizations need a flexible and scalable Global Trade Management (GTS) system to navigate the colossal regulatory changes. SAP Global Trade Services help better centralize, automate, and manage global trade needs and ensure regulatory compliance.
Nsight offers a unique mix of experience and expertise in implementing SAP GTS and a proven compliance and project management track record. We bring together the right people, business and technical know-how, processes, tools, and technologies with expertise across all the GTS functionalities.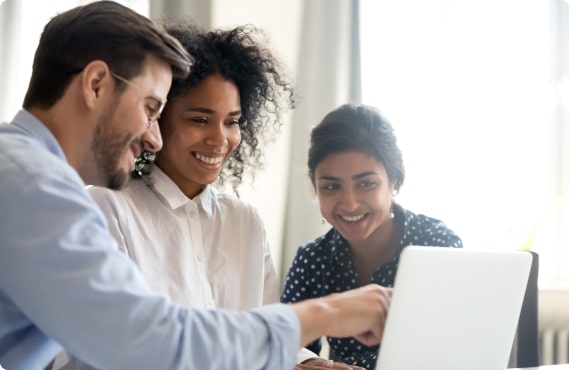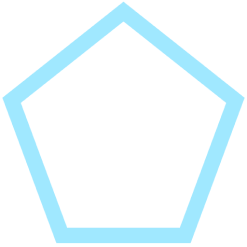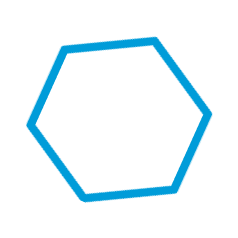 Assert yourself in Global Competition with SAP GTS
Why consider
Nsight

for

SAP GTS

?

Globalization has pushed the need for companies to become increasingly networked across borders with optimized trade and production processes. We can enable on-premises or cloud deployment, end-to-end import and export management, and free-trade agreement management with SAP GTS. Work with Nsight to automate international trade processes, manage regulatory compliance, and manage customs and compliance and risks. Avoid costly delays, mitigate financial risks, and respond to business opportunities.

Strong SAP Partnership

Strong SAP PartnershipWe have a global, strategic, and long-standing partnership with SAP with a fully integrated team specializing in international trade compliance and SAP GTS. Nsight can architect the right solution, enable a sound execution, and formulate the right approach for your specific needs.


Versatile Implementation Approach

Versatile Implementation ApproachWe have a versatile approach to accelerate the implementation of SAP GTS solutions across multiple industries and deliver customized services. Nsight helps clients manage customs and international trade requirements and their goals with our comprehensive approach.


Widely Experienced Team
Widely Experienced Team
Nsight has a vast network of certified professionals with a team proficient in global trade practices and functional and technical certified SAP consultants. Our team helps clients manage risks and maintain quality assurance with SAP GTS solutions.


SAP Center of Excellence (CoE)
SAP Center of Excellence (CoE)

Nsight's CoE supports organizations to unlock the true potential of SAP GTS with tools, workarounds, and a customized solution. Our experts invest significant time researching ways to reduce costs, make the processes efficient, and optimize our client's bottom line.
What are
Nsight's SAP GTS

Service Offerings?

Multinational companies seek cost reduction, efficient processes, and the need to meet the rigorous regulatory requirements of tax authorities. They must evaluate if they effectively manage cross-border operations and contribute to the bottom line.

Nsight powers the SAP Global Trade Services (SAP GTS) solution implementation with our experience, expertise, and best practices to help businesses centrally control global trade, enhance trade management, and decrease compliance risks by automating processes and building unified, robust systems. Leverage the flexible and comprehensive international trade solution to minimize compliance violations significantly, eliminate time-consuming manual tasks, boost productivity with automation, and avoid trade with denied parties.
Advisory Feasibility Study and Migration Roadmap

Business Prerequisites, Process Engineering, and Blueprinting
Proof of value
Migration

End-to-end support throughout the technical migration process
Heterogenous system migrations
Greenfield/ Brownfield
Implementation

End-to-end implementation
Data management
Workflow definition
Managed Services

Application maintenance and support
Productivity and Enhancements
Testing and Test Management
Remote Administration
Prep for Fast-Changing Global Trading Requirements
Frequently Asked Questions (FAQs)
SAP Global Trade Services (GTS) support the automation of international trade processes, seamless management of partners, and efficient management of compliance-related requirements. The GTS ensures that the organization complies with the ongoing revisions and global legal requirements.
SAP GTS helps manage trade management with critical features like export management, single data repository, import management, trade preferences management, and regional procedures. All the elements together help reduce time and cost and meet regulatory requirements.
The four major components of SAP GTS are:
SAP Custom Management – helps handle all customs processes.
SAP GTS Compliance Management – supports all import and export-related processes.
SAP Electronic Compliance Reporting – help prepare all the statistical reports during a trade.
SAP Risk Management – helps reduce the financial risks of their trade activities.
SAP Global Trade Services (GTS) helps:
Reduce IT costs
Mitigate business risks
Enhance communication between different stakeholders
Ensures compliance with existing trade regulations
Enables organizations to leverage trade regulations to their advantage
Can avoid shipment delays
SAP Global Trade Management (GTM) is a logistics trading solution and part of SAP ERP. It contains order management, logistics execution management, trading expenses management, and commodity position management. SAP Global Trade Service (GTS) is a solution for international trade compliance and is part of SAP GRC (Governance, Risk, and Compliance). The modules in SAP GTS are import, export, trade preference, and restitution management.
SAP GRC consists of Financial Compliance, SAP GRC Access Control, SAP GRC Process Control, Trade Management, SAP GRC Global Trade Service, Environment Regulations, and EH&S (Environmental Compliance EC Compliance for Products CFP).
An experienced SAP GTS implementation partner can consult you and direct you toward the right path, recommend custom expertise, share extensive knowledge of foreign trade, and help accelerate the deployment of SAP GTS as a holistic global trade management system.
SAP GTS allows integration with Contracts, Accounts Receivables, and Payables to meet legal regulations. To learn more about the prerequisites and process flow for integration with SAP Global Trade Services (GTS), check the SAP Help Portal documentation.
Enhance Overall Visibility and Gained Insights with SAP GTS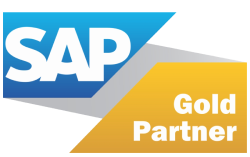 Nsight is an SAP Gold Partner. We have certified and experienced SAP professionals to provide end-to-end services. Delivering sustained value to customers, we have the right experience and best practices to support project implementations. Nsight is committed to creating winning solutions for clients as a long-standing partner.