Gear up for Modern, Intuitive, and Simplified User Experience (UX)
As consumer demands grow, the need for interactive, responsive, and easy-to-use applications is rising. SAP Fiori is a streamlined application delivering a personalized experience for different users across different devices, businesses, and tasks. It also provides mobile deployment capabilities so that users can experience an outstanding UX from any devices.
Nsight helps leverage SAP Fiori to ensure consistent, intelligent, and integrated user experience across all platforms. We can help clients leverage SAP S/4HANA and out-of-the-box UX functionality with SAP Fiori. Our team empowers organizations to create beautiful enterprise custom apps that users love and experience consistency across all devices.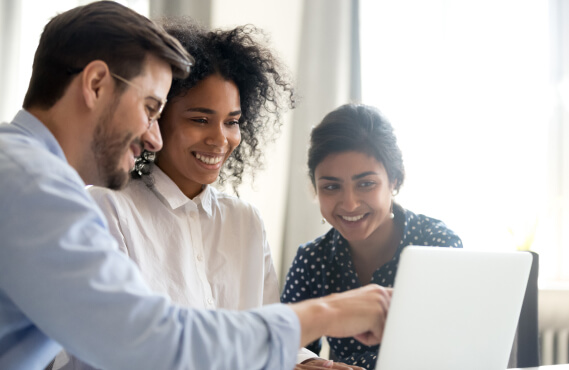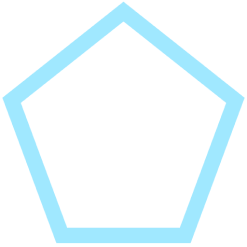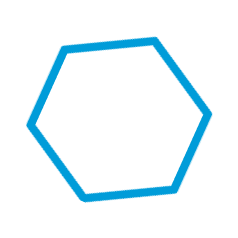 Reimagine Applications Adapted for Digital Transformation
Why consider
Nsight

for

SAP Fiori

?

SAP Fiori can help you redefine the way you work in the age of digital transformation.

SAP Fiori helps you reimagine user experience. Some of the top benefits of the new standard are that it makes applications easy to use, offers improved user-friendliness, enables higher productivity, and provides different displays for different roles. As the world adopts a new way of working, Nsight helps users customize and deploy the user interface per their unique business needs.

Large Team of Certified SAP Consultants

Large Team of Certified SAP ConsultantsWe are a passionate team of certified SAP consultants who love to innovate and solve complex business challenges. As we help organizations to develop user-friendly applications powered by SAP Fiori, we work closely with clients to ensure that they generate higher revenue with our expertise.


Strong SAP Partnership

Strong SAP PartnershipAs an end-to-end strong SAP partner, we ensure the flawless execution of projects to deliver outstanding results. We collaborate with our clients and work closely with them to provide excellent results as we customize the technology per their needs and develop tools and plug-ins to help them make the best use of SAP solutions.


SAP Center of Excellence (CoE)
SAP Center of Excellence (CoE)
Our SAP CoE helps build strong competencies in all SAP technologies and enhance the value of SAP solutions. We improve user productivity, reduce the cost of SAP operations, improve service levels, develop strong competencies in all SAP areas, and improve user productivity.


Industry Expertise
Industry Expertise
We use SAP solutions across several industries and offer in-depth know-how to deliver value. Our industry solutions amalgamate our industry knowledge and regulatory requirements, flexible delivery framework, and commitment to innovate and reinvent the customer experience.  
Why should one Choose
SAP Fiori

?

SAP built SAP Fiori based on User Interface UI5. When paired with SAP HANA, SAP Fiori offers an outstanding result with speedy application response and query resolution. However, to leverage SAP Fiori, users don't have to be on SAP S/4HANA. The critical purpose of SAP Fiori is to build user-friendly and simple-to-use applications. You can customize it for tasks, business lines, and multiple devices. It offers a mobile deployment feature, allowing users to operate without a desktop.

Benefits of SAP Fiori

Increased productivity as users can access data from anywhere and on any device.

Enhanced time value with easy accessibility and simple navigation of applications

It provides a responsive design as it is compatible with multiple devices.

Reduced Total Cost of Ownership (TCO)

Lower training costs with simple and role-based screens

Essential SAP Fiori apps are simple and quick to install

Roles based access for common business functions such as workflows, self-service tasks, information lookups, and more.

Decrease training time for SAP users with intuitive screens

Reduce the cost of app development.

Gain flexibility by rendering simplified SAP GUI. screens on any connected device
Make an Impact with Engaging UI with SAP Fiori
Frequently Asked Questions (FAQs)
SAP Fiori is not a methodology but a design paradigm for SAP applications. It gives design principles for Android, iOS, and web users to help designers plan and build applications. It would help if you had the SAP UI5 framework to create responsive and coherent apps.
SAP Fiori's design philosophy draws from five concepts: coherence, role-based, simple, exceptional, and adaptive. Each concept helps people work smarter and gives an intuitive and uniform experience across all interfaces.
SAP Fiori elements are low-code templates that developers can use, and developers can build apps based on data services and annotations that do not need JavaScript UI programming. The reusable feature increases development efficiency helps recreate UI and lowers the amount of frontend code.
SAP shares the Design Guidelines for SAP Fiori regularly with the customers, which covers several tools for rapidly prototyping apps. The design guidelines are divided into three sections – getting started, exploring, and resources. You can read the guidelines here  http://experience.sap.com/fiori-design.
SAP Fiori Cloud offers cutting-edge technological architecture. Its in-memory cloud platform supports integration and expansion over the cloud. With cloud deployment, SAP Fiori is easy to implement and reduces the time-to-value.
SAP Fiori offers three types of applications:
Transactional apps are used for transactions and need simplified views and interactions. It works best with the SAP Hana database.
Analytical apps provide real-time value on extensive volume data. It helps monitor KPIs and make informed decisions (like smart business apps and virtual data apps).
Fact sheets get information on business operations or navigate transactional apps.
Let's Enable an Integrated User Experience and Get you to the Next-Level Design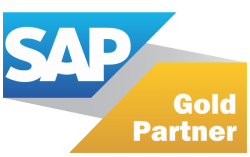 Nsight is an SAP GOLD Partner. We have certified and experienced SAP professionals to provide end-to-end services. Delivering sustained value to customers, we have the right experience and best practices to support project implementations. Nsight is committed to creating winning solutions for clients as a long-standing partner.