Intelligent Enterprise Transformation
with Nsight
SAP S/4HANA is a powerful and data-driven ERP that offers several benefits like improved interface, increased performance, and enhanced flexibility, and several others. As a leading SAP partner, Nsight offers end-to-end services to drive business value and help you become a digital transformation leader. Step up to analyze, predict, transact and thrive with SAP S/4HANA.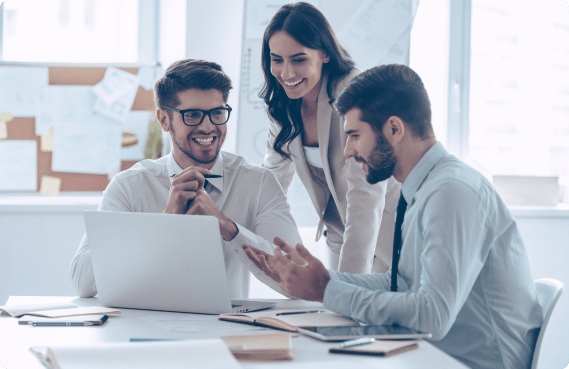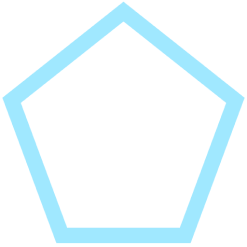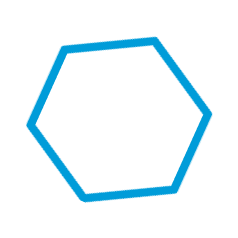 SAP S/4HANA delivers value to each aspect of your business
Let's partner to develop your migration strategy
Why should you consider
Nsight

for

SAP S/4HANA

migration?

SAP S/4HANA implementation, like other SAP implementations, is risky and complex. Some of the challenges include the degree of change that an organization needs to undergo. It is critical to find a reliable SAP partner to mitigate your risks and manage the project efficiently.

SAP S/4HANA can simplify data models, enhance customer experiences, and optimize business processes. Nsight has a team of trained SAP S/4HANA consultants who can lower the risks associated with the implementation and maximize the value from the SAP investment.

With extensive SAP implementation experience, Nsight helps enterprises to transform and adapt the intelligent ERP suite. We can help you mitigate the risks, manage organizational changes, and set realistic expectations throughout the SAP S/4HANA transformation.

Nsight helps clients to achieve measurable benefits with SAP S/4HANA migration. We have the right experience, strategy, and technical expertise to help our clients meet the expected results from an SAP investment.

Thorough Readiness Assessment
We focus on understanding every aspect of the business impacted by an SAP S/4HANA implementation. Our team will help you reinvent business processes, mitigate the risks, and accelerate the value from the SAP investment.

Result-Oriented
Nsight has helped several clients across the globe to accelerate their SAP S/4HANA migration journey. With a deep-rooted SAP partnership and expertise, we help our clients to increase revenues, lower TCO and build a resilient digital core for their business.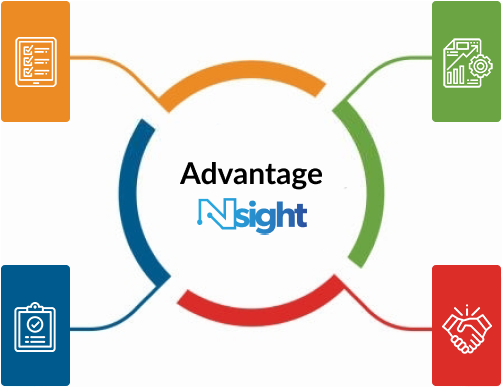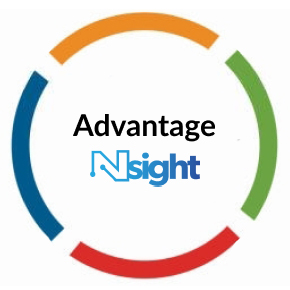 Flexible Implementation Methodologies
Nsight has an innovative and flexible adoption framework that helps our clients accelerate their SAP S/4HANA implementation journey.

Strong SAP Partnership
Nsight has a long-standing partnership with SAP to understand how to accelerate its value for our clients. Our team is expert in matching our clients expectations with SAPs potential.
How can
Nsight

help clients seeking

SAP S/4HANA

migration services?

Nsight will evaluate the readiness of an enterprise to adopt SAP S/4HANA. We focus on delivering a complete
assessment that includes:
Scope analysis
Validation of business processes with key stakeholders
Project plan
Risk assessment
Impact on other interfaces and modules
Migration plan
Our team undertakes design and delivers a minimum viable product based on the validation of business processes. We provide a technical migration with an extensive infrastructure, architecture, and design consulting.
Build system landscape
Run migration cockpit
Migration of classic data
Issue resolution
Go-Live plan
Nsight combines best practices, guided configuration, and proven methodologies to ensure an accelerated S/4HANA implementation on-premises/ on the Cloud.
Go-live support
Training manual delivery
'How-to' guides delivery
We have SAP analytics experts to help enterprises build, transform, and deliver actionable insights. Our team connects businesses to digital-age requirements turning their data into real-time and predictive trends.
We provide application management and support to help our client's business environments seamlessly align to the transformation.
Fast-track Digital Transformation with SAP S/4HANA
How can
SAP S/4HANA

transform your business?

The intelligent ERP suite helps businesses gain insightful and actionable data to help reinvent businesses and digitize their organizational processes. SAP S/4HANA optimizes operations for marketing, finance, supply chain, and customer service departments.

With several compelling capabilities, SAP S/4HANA combines ERP and BI solutions. SAP S/4HANA migration can make businesses more resilient to unpredictability and changing customer expectations. SAP Fiori is an innovative UX strategy delivered with SAP S/4HANA. It enables an easy to use and simple interface.

SAP S/4HANA positions businesses better to leverage emerging technologies. The ERP is more than an IT tool that processes large amounts of data to generate user reports and KPIs for intuitive visualization.
What makes
SAP S/4HANA

better than other ERPs?

The intelligent ERP suite helps connect your business to a digital future.

Reduced Total Cost of
Ownership (TCO)
Reduced Total Cost of Ownership (TCO)
SAP S/4HANA is a single solution that saves resources and overheads for transactional and analytical operations. You can save time, effort, and cost when you implement the new SAP ERP solution. 

Accelerated
Innovation
Accelerated Innovation
SAP S/4HANA combines everything that you need in ERP with the ability to leverage emerging technologies. Clients can adopt Cloud and build capabilities in Big Data, Artificial Intelligence (AI), Internet of Things (IoT), Machine Learning (ML), and adopt cloud applications. 

Enhanced
Agility
Enhanced Agility
Availability of real-time and easy to interpret data is the key to faster decision-making. SAP Fiori, a key component of SAP S/4HANA, enables intuitive and simplified UX. 

High
Performance
High Performance
SAP S/4HANA enables 1800 times speedier reporting in real-time (compared to its predecessor SAP ECC). Since SAP S/4HANA runs on the SAP HANA database (in-memory computing database), it helps faster processing and reporting. 
What is Greenfield, Brownfield and Hybrid Migration Approach?
Greenfield migration approach (also known as new implementation) is an entirely new system implementation. You will not adopt anything from the legacy system. Brownfield migration (also known as system conversion) approach starts from the existing system, and only migration of the critical elements occurs.
Hybrid (also known as selective data transition) combines both the greenfield and brownfield approaches. There is a replication of the client's existing system before the migration, keeping the configurations intact. The right approach depends on the size, industry, and IT environment maturity of the client.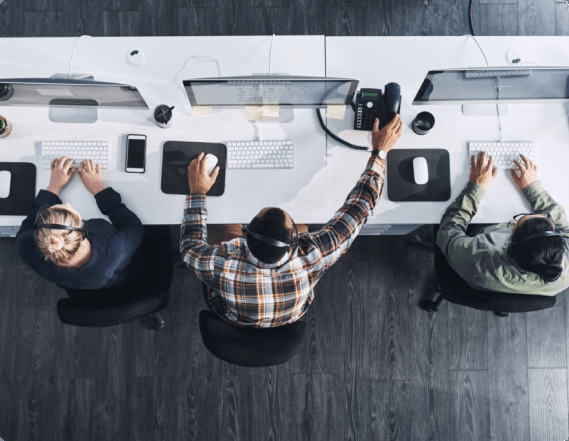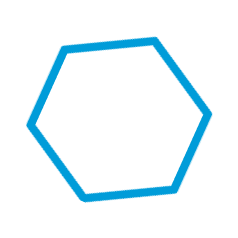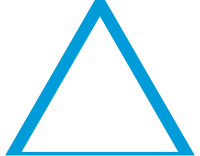 Frequently Asked Questions (FAQs)
SAP S/4HANA is an intelligent ERP suite that runs on the SAP HANA database. SAP HANA is a robust database with real-time and multi-model data analytics capabilities.
SAP S/4HANA unlocks a unique business value like real-time analytics, faster response time, and improved user experience. The intelligent ERP suite helps businesses improve processes, leverage data, and gain insights that help with more rapid decision-making.
The SAP S/4HANA implementation time varies as per the size and goals of a client. On average, SAP S/4HANA system conversion takes eight months, and a new implementation takes eleven months.
SAP S/4HANA modules include sales and distribution, manufacturing, finance, asset management, R&D engineering, supply chain management, sourcing and procurement, and logistics. In addition to the modules, compatibility packs and industry-specific solutions are also available.
On-premises, Private Cloud, Public Cloud, and Hybrid are the deployment options available. Clients host S/4HANA in their data center or one of their hyperscalers like Google Cloud, Amazon Web Services (AWS), or Microsoft Azure with on-premises.
Some of the critical considerations to find the best SAP S/4HANA implementation partner are listed below:
Relevant experience
Successful track record of SAP S/4HANA migration projects
Expertise in digital transformation
Relationship with SAP
Offers framework and automation tools to speed up implementation
Provides round the clock support
SAP S/4HANA is a sophisticated ERP (Enterprise Resource Planning) business suite that can be implemented on-premises, on a single cloud or, as multi-tenant software as a service (SaaS) offering. The "S" stands for" Simple," and the "4" refers to the fact that it is the fourth-generation business suite from SAP.
SAP announced an end of its support to its legacy ERP applications by 2027. You should migrate to SAP S/4HANA to lead the digital transformation and prepare better for the emerging technologies. To learn more, watch our on-demand webinar 'Why should one not wait to migrate to SAP S/4HANA?'.
Kickstart your SAP S/4HANA migration journey
Related resources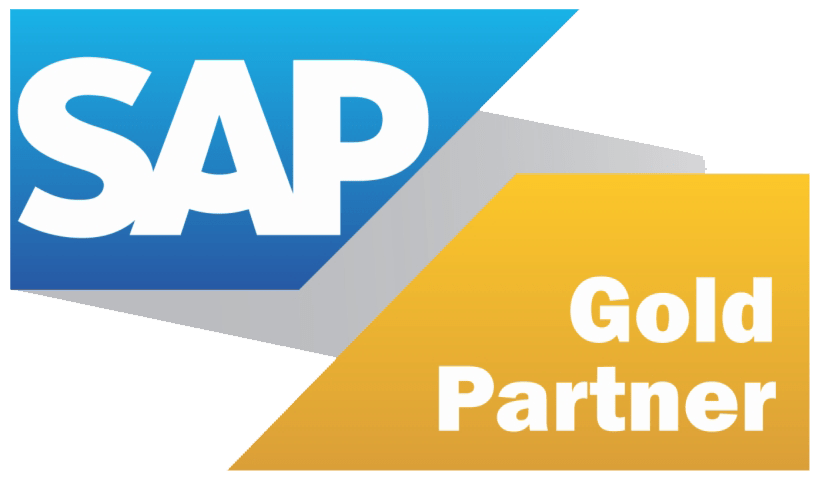 Nsight is an SAP Partner. We have certified and experienced SAP professionals to provide end-to-end services. Delivering sustained value to customers, we have the right experience and best practices to support project implementations. Nsight is committed to creating winning solutions for clients as a long-standing partner.