Optimize and Automate Business Operations with
RPA
Robotic Process Automation (RPA) is a technology to build software bots to perform rule-based and repetitive tasks. We are flexible, scalable, process-driven, and the right-sized organization to accelerate the implementation of an RPA solution in your enterprise. Nsight can streamline workflows, optimize repetitive and high-volume tasks, and achieve operational excellence with an effective RPA implementation.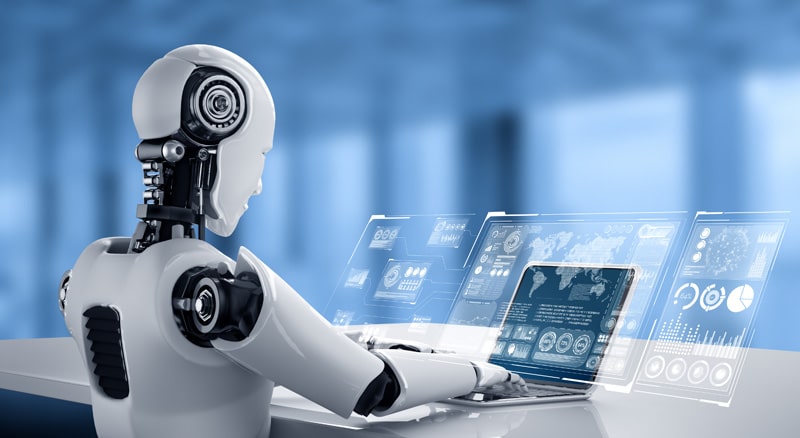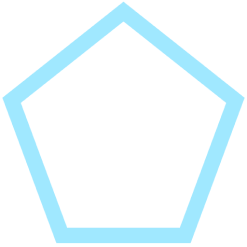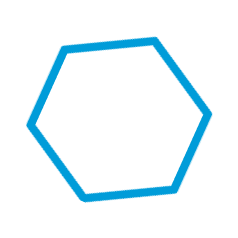 Make your Organization Smarter with Automation
Why consider Nsight for RPA Services ?
With deep industry and business operations knowledge, we recommend ways RPA can take charge of predictable and repeatable interactions in your enterprise. Our comprehensive suite of RPA services helps improve process efficiency and speed and enhances services with little or no human interaction. We have delivered business value in multiple RPA engagements and have an excellent reference for quality work delivered.

RPA Center of Excellence (CoE)
RPA Center of Excellence (CoE)
We have innovation-driven and client-focused CoE to manage enterprise-wide RPA efforts. Our professionals can recommend the most suitable RPA tools and methodologies to optimize your automation journey from strategy to reporting. 

Dedicated RPA Experts
Dedicated RPA Experts
We have a large team of dedicated RPA experts, developers, and professionals with broad industry experience to build, implement, and develop RPA solutions. Our RPA developers have hands-on experience on UiPath, BluePrism, and Automation Anywhere. 

Accelerators to Faster Deployment
Accelerators to Faster Deployment
Given our vast RPA implementations, Nsight has advanced accelerators and tried and tested tools to support your RPA journey, maximize the benefits, enhance productivity, increase efficiency, reduce costs, and enhance revenue. At Nsight COE, the team has built various ready-to-use automation solutions for business process automation in sales and invoicing.

Platform Expertise
Platform Expertise
We have deep industry knowledge and expertise on leading RPA platforms like UiPath, Automation Anywhere, Blueprism, and WorkFusion. Our experts are familiar with various third-party systems and have the know-how to automate these systems with the best practices they have accumulated and refined.  

Extensive Experience in RPA
Extensive Experience in RPA
We have rich experience assessing your RPA maturity level and fast-tracking your automation journey with our proven framework. Our team will develop, manage, and align your automation vision with organizational priorities. 
How can Nsight help you Adopt RPA?
Nsight helps you deliver predictable and improved results with customized automation solutions addressing your enterprise's specific needs. You can automate integrations, scale your digital workforce, boost productivity, and improve the accuracy of repetitive manual workloads.
We will work on your infrastructure requirements, recommend a security framework, and develop a governance methodology. The Nsight team will use reusable plugins and libraries to reduce the deployment time and ensure a seamless integration depending on your organization's complexity.
We offer a comprehensive strategy consultation to rollout AOM to align automation strategy with your leadership and business units. We ensure that with the AOM model, your business gradually scales automation, achieves agility, and maximizes ROI from the investment.
Our team will further structure an RPA COE within your organization, and extend RPA Programme Management Services that include governance, enablement, change management, and support. ​Our team will continuously monitor and track RPA-related business impacts.
The Nsight team offers round-the-clock support and complete bot management to ensure high availability. Our team provides maintenance and support for disaster recovery and can help develop any customized notification for your business needs.
Add Significant Value to your Organization with RPA
What are the Top RPA Implementation Challenges?
While many executives are looking to RPA to reduce costs and improve the quality of their organization, there might be some roadblocks during RPA implementation. You need to partner with an RPA champion, like Nsight, who understands these challenges and can help you quickly respond to the challenges.

Automation of Wrong Processes
Automation of Wrong Processes
Any RPA project is doomed to fail if you cannot identify the right business processes to automate. You need a partner to assess your current landscape and identify critical processes that best qualify for automation.  

Not Considering RPA as an Ongoing Initiative
Not Considering RPA as an Ongoing Initiative
RPA is not a one-time effort. Some organizations set and forget about RPA. Over time, scale automation to other business processes and functions and evaluate the infrastructure to support your RPA initiative.   

Not Defining an RPA Implementation Methodology
Not Defining an RPA Implementation Methodology
RPA will not work if there is no RPA implementation methodology with a clear roadmap, objectives, roles, and responsibilities. With a comprehensive implementation methodology, you can achieve the scalability and growth of the RPA project.   

Siloed RPA
Implementation
Siloed RPA Implementation
If RPA is implemented without involving other teams (like IT), there are issues related to security, infrastructure, and IT architecture. You must involve critical business leaders, decision-makers, and management to ensure a seamless and holistic implementation of RPA. 
Maximize Operational Efficiency and Embrace Automation Easily
Frequently Asked Questions (FAQs)
Robotic Process Automation (RPA) is a technology that can mimic repetitive and routine tasks with software bots. It can perform these tasks more efficiently and accurately without getting tired. In short, it can perform human tasks (which can be codified with business rules) that do not require insight or understanding.
RPA uses two approaches to streamline and automate repetitive tasks. These are front-end approaches where the automation is related to attended tasks, like tasks requiring human interaction. The back-end approach is related to leveraging APIs used for high-capacity processing (like database processing and file movement).
RPA helps boost productivity, improves the efficiency of business operations, enhances business data security, delivers better customer service, generates savings, produces data for analytics, and automates in non-disruptive ways. The technology helps you achieve process transactions, manage data, and trigger relevant responses that require minimal human intervention.
RPA is a technology where robots communicate with business systems to perform tasks. In comparison, Business Process Automation (BPA) automates the steps involved in a process and triggers each workflow step. RPA is focused on individual tasks, while BPA automates the entire business process.
An RPA bot is a configurable software program to perform a digital task. The bot can interact with a system and application (with an API) to perform automated, repetitive, and pre-defined tasks. They are built on programmable algorithms and perform tasks in the digital environment.
RPA is a significant first step toward a digital transformation journey. It can ease digital transformation efforts and generate quicker ROI and faster results. RPA helps organizations improve business performance and operational results to make digital transformation quick and straightforward.
RPA Bot is a form of intelligent software that can be attended to or unattended. Attended bots require human intervention while performing a task, whereas unattended bots do not require any help from humans or need little help to perform repetitive and rule-based tasks.
Some popular RPA bots are data management, call center, claims processing, human resources, accounts payable, and IT services. These bots (in addition to several others) are used across different industries to manage different functions.
RPA bots are incapable of making decisions. It can only work with formal logic, and the conditions are not changing. RPA bots are not capable of achieving any high-level goals.
RPA is meant to automate specific tasks that are rule-based and routine. On the other hand, AI employs advanced analysis and logic-based techniques to support and automate decisions and take actions (based on the interpretations).
RPA-as-a-service is the deployment of a cloud-based software bot that automates high-volume and repetitive tasks. Many organizations opt for this service as it takes a shorter time to deployment, saves costs, and you can evolve along with the technology upgrades.
ML, a part of AI, imitates and learns intelligent human behavior. AI systems are meant to manage complex human tasks and solve problems, and the ML algorithm helps them build intelligence over time. Robotic Process Automation (RPA) can leverage these ML algorithms to make the bot intelligent.
Related Resources