Unprecedented Growth with the Right
Technology Solution
Industries across the globe are competing in a complex environment with disruptions that are challenging traditional methods. The best approach to tackle the uncertainties is accelerating the adoption of digital technologies.
With an industry-focused approach, Nsight addresses the business needs of specific industries as per their unique requirements and size. We help organizations avoid disruptions with our proven practices, flexible framework, experienced team (proficient business and technical professionals), and expertise in different industries.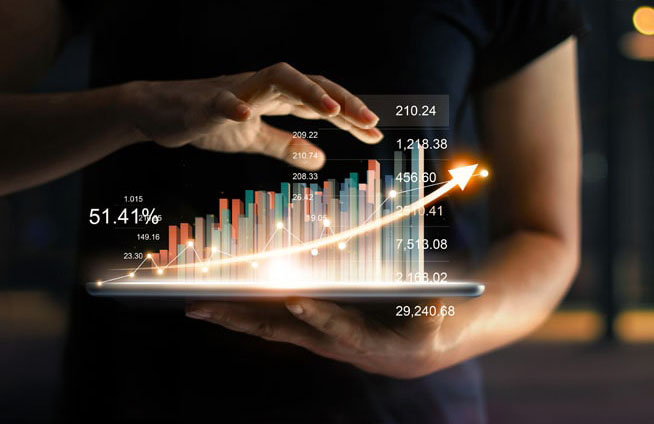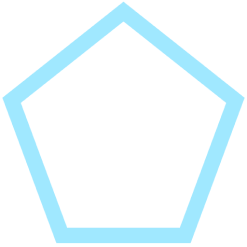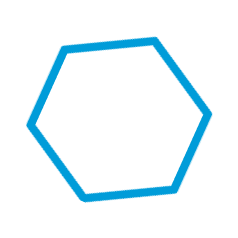 Let's create a Positive and Long-Lasting Value for your Business
Why consider
Nsight

for

Industry Expertise?

The global disruptions challenged and overwhelmed every industry, especially the ones that were late in adopting technology. Every business, big or small, rushed for digital transformation to address the changing dynamics. You need a reliable partner, like Nsight, to provide an informed perspective and outpace rapidly evolving needs. As we work closely with businesses to shape their future strategy, our team ensures that we align the digital imperatives as per the unique needs of every business and industry.

Treasured Partnerships
Treasured Partnerships We treasure our partnerships with leading software developers like AWS, SAP, Oracle, NetSuite, Microsoft, and Salesforce. They allow us to deliver highly effective solutions irrespective of business requirements and industry.


Vast Experience in Delivering Excellence
Vast Experience in Delivering Excellence We have a proven track record of delivering customer-centric solutions designed to deal with business complexities to ensure our clients avail the best benefits within the planned budget. Our consultants are certified in leading technologies to recommend the best technology suited to the unique needs of every business.

Excellent Team of Proficient Professionals
Excellent Team of Proficient Professionals Our certified experts deliver unique business solutions to tackle the challenges faced by different global industries. They are extensively experienced and skilled in numerous modern technologies, including Artificial Intelligence (AI), Blockchain, Cloud, Robotics, and the Internet of Things (IoT).

Industry-specific Experts
Industry-specific Experts Our team consists of industry-specific experts that are known for addressing various businesses around the globe. They are industry leaders familiar with the ups and downs of the market and leverage their experience and expertise to cater to unique business requirements.

Finest Industry-focused Practices
Finest Industry-focused Practices 
Our extensive industry experience is rich with solutions designed using industry-focused practices that enable businesses to grow substantially. We offer unique and customized solutions designed to address individual business requirements.
Unleash Growth and Build Resilience for your Business
Which Industries is
Nsight

servicing?

Invested in futuristic technologies and upcoming trends, we help businesses to enable high growth despite global changes and industry upheavals. We leverage our deep knowledge and extensive experience to offer the best industry-specific solutions to businesses of different verticals. We are familiar with the best practices used to cater to the challenges of various industries like Manufacturing, Automotive, Construction, High-tech, Healthcare, Biotechnology, Retail and Distribution, Aerospace and Defense, Consumer Goods, Media and Entertainment, and Services.
Let's help you Embrace Trends that Define your Industry
Frequently Asked Questions (FAQs)
All businesses around the globe that contribute to an economy are associated with one industry. Some major ones are manufacturing, construction, automotive, healthcare, biotechnology, consumer goods, high-tech, aerospace and defense, retail and distribution, and media and entertainment.
One of the significant challenges that the manufacturing industry faces is keeping up with consumer trends and adjusting the inventory management aspects accordingly. With time, another challenge is scaling the business around the globe while ensuring you know the potential manufacturing overheads, i.e., the total cost involved. Finally, firms in the manufacturing industry must integrate the latest technology available in the market and implement process automation to ensure they significantly enhance productivity, profitability, and overall efficiency.
Nsight's valuable partnerships help us stay up-to-date and integrate the latest technological solutions into your Business. Our excellent relations with leading software developers are beneficial in providing none of our clients fall behind their competitors and avail of the best solutions. We regularly attend events, seminars, and webinars hosted by leading tech developers, while our valued partners ensure to reach out to us when organizing any event.
Digital transformation is considered a must-avail service in the automotive industry as it completely revamps the businesses' ecosystem. By providing deep insights into core processes, companies can tackle complex business challenges and focus on consumer demands rather than exhausting resources on avoidable issues.
Modern technologies like ERP extensively simplify the issues faced by businesses in the construction industry. Proficient usage of ERP solutions for construction businesses improves decision-making efficiency by enhancing data transfer and internal communication between different departments. In addition, automation of repetitive actions saves valuable time and workforce engaged in other vital business aspects. Besides, ERPs optimize project management and help plan future strategies
per the latest trends and customer demands.
Some significant healthcare industry trends that address customer demands are Cloud Migration, Big Data and Analytics, Cybersecurity, and the Internet of Things (IoT). A few other trends that survived the pandemic and have continued to prove effective and efficient are Artificial Intelligence (AI) and Machine Learning (ML) technologies, which have proven to simplify numerous challenges of this crucial industry. Furthermore, Robotic Process Automation (RPA) is another emerging technology with several benefits that the healthcare industry can leverage.