Manufacturing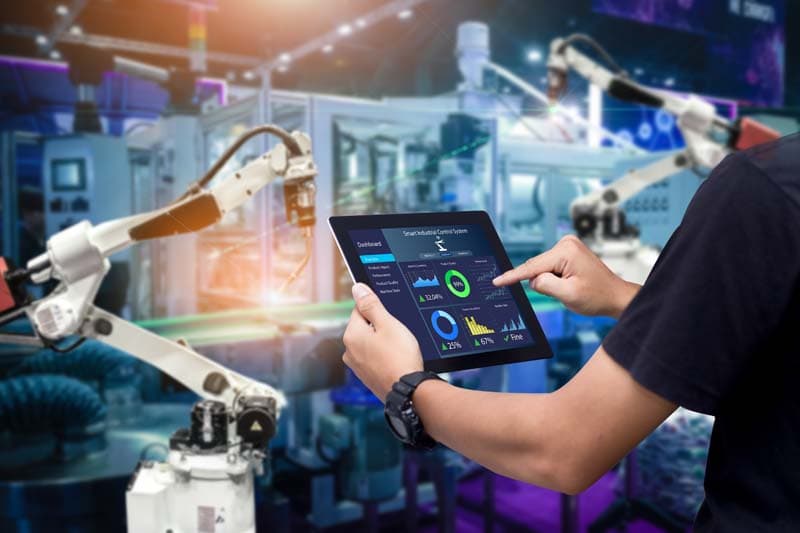 Discover how we are enabling digital transformation, innovation, and automation for manufacturing companies.
Companies in the industrial and manufacturing sector are facing more disruption than ever before due to numerous reasons, including ever-growing consumer needs, shift towards sustainable production, new entrants, and technological innovations.
We empower companies to utilize strategic opportunities and address operational challenges through our established and results-oriented frameworks, methodologies, and solutions across the value chain. By leveraging our years of experience and knowledge in bringing the best solution and technology to the table, organizations can achieve their vision for the smart enterprise of the future.
We leverage modern, diverse, and emergent technologies to help you accomplish your vision of an intelligent and connected enterprise. From smarter factories to connected product, from smarter service to connected customers we offer services and accelerators such as RPA, IoT, AI, ERP enablement, Analytics and Mobility to build technology solutions that modernize, and transform your business.
Case study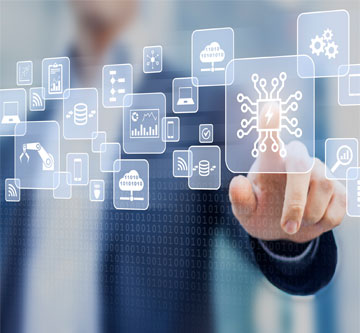 From Chaos to Control: Implementing a Global Network Operations Center Using SolarWinds
Read how we enhanced IT infrastructure security of a global industrial machinery manufacturer by leveraging SolarWinds for a 360-degree visibility and monitoring.
View Case Study
Healthcare and Biotech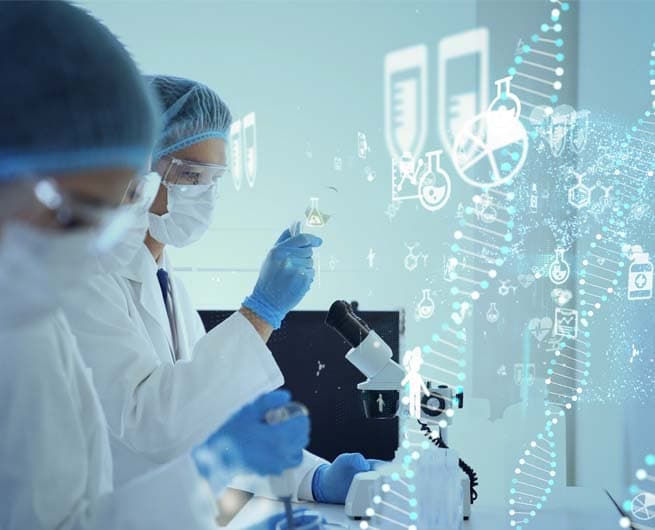 Learn how we help Healthcare, Life science and Biotech companies deliver superior outcomes through differentiated platforms, consulting, and innovation.
From the back office to the doctor's office, from patient engagement to medical records we help enterprises adopt an agile mindset to deliver future-ready, more efficient, and affordable healthcare at the speed of life with innovation and transformation.
Our dedicated specialists operate at the intersection of business and technology to blend real-world experience, clinical and business insights and enabling intelligent technologies to deliver the power of insight led wellbeing in a challenging new digital world. We help corporations create powerful customer and partner experiences, reinvent core operations and scale modern business models with the power of digital.
Effective healthcare and Biotech corporations of the future will not be just hospitals or drug manufacturers, but those accountable for the complete health of an individual. Our services and solutions around Clinical data management, Hospital information management, Patient engagement, Global trade and Revenue cycle management help organizations thrive and stay competitive.
Case study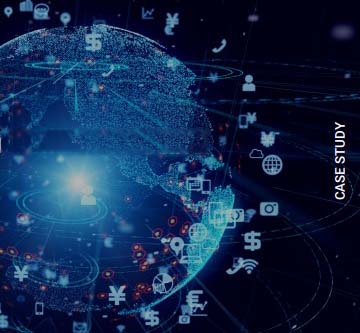 Executing A Full-Scale Digital Transformation Using Sap S/4 Hana And Sap Ariba®
Read how we empowered a leading biotechnology company leverage SAP S/4HANA and SAP Ariba to enhance business growth and productivity.
View Case Study
Automotive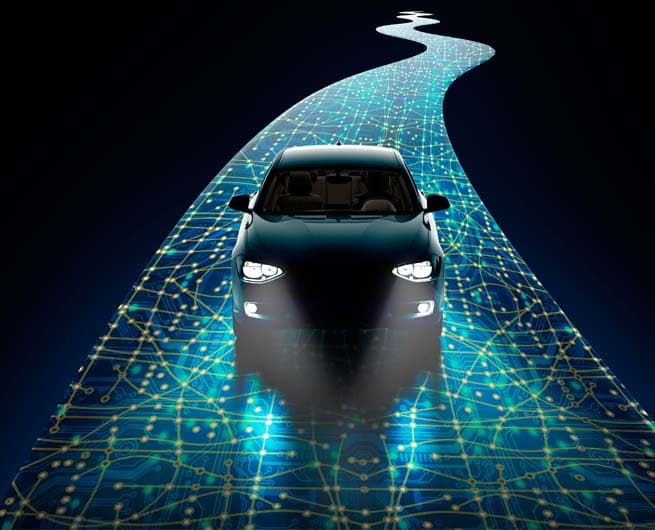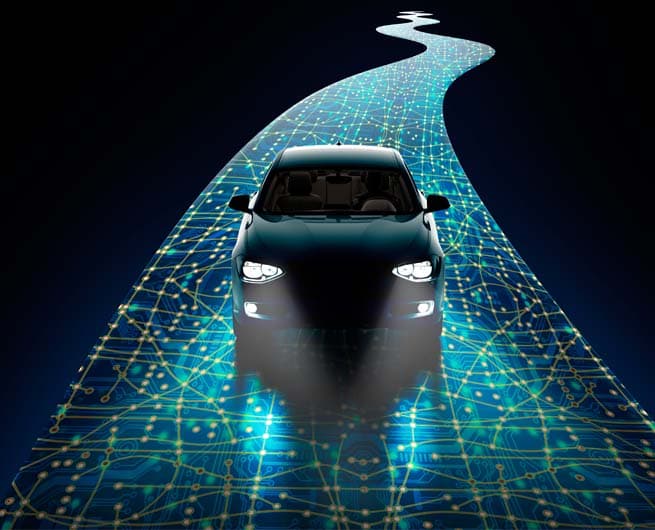 We enable automotive companies to drive into the future, unlock new value, enhance the customer experience, and create new business models with innovation.
Ever dynamic and shifting consumer preferences, smarter business models, increasing attention to sustainability, and continuous worldwide economic changes are generating major opportunities for the automotive industry.
Our expertise and agile methodologies create rapid and tangible results as we assist you maximize benefit from the modern technologies and take innovation to scale. We enable the automotive industry to transform and win tomorrow's customers by accelerating speed to market with New IT architecture and operating model. Our best practices empower businesses drive efficiencies in engineering, manufacturing, sales and aftersales.
From providing innovative functions that propel new business and engineering capabilities to transforming a business into a data-driven business by mining value from insights, our high-tech engineering competence augmented by modern ERP, integrated CX, AI, ML, IoT and Analytics drives transformation for you – in the vehicle, across the enterprise and for your consumer.
Case study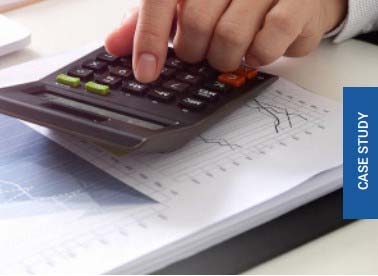 Specialist Integration With AWS TM
Read how we enhanced operational efficacy of a large wheels manufacturing company by integrating SAP with AWS and Salesforce and automating the invoice storage process.
View Case Study
High-Tech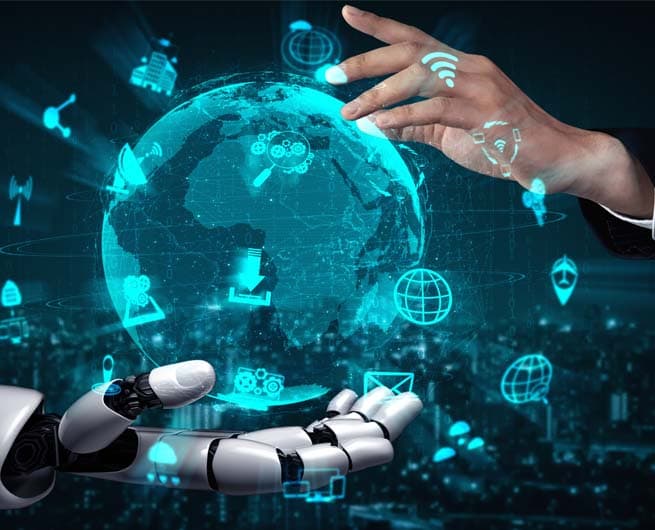 Discover how we empower the high-tech industry address disruption and build powerful customer experiences, reinvent core operations, and scale new business models with innovation.
The digital world demands new ways of innovating and at a faster pace than ever before. This unprecedented disruption needs transformation. In today's economy businesses need intuitive methods to differentiate, while lowering risk and driving recurring revenues.
We help technology companies accelerate their vision, embrace new business models, and deliver groundbreaking solutions with high speed, agility, and quality. Our expertise, technology accelerators, and workshops give organizations a head start in taking concepts swiftly to the MVP stage. Our iterative approach promises that a business is always in tune with its customer's requirements.
From custom architecture to microservices, SaaS solutions to platforms, mobility to connected devices, and cloud-first to AI-first, we enable our customers push the boundaries to deliver enhanced business value to their customers. Our expertise in Consulting and Professional Services, Product Ideation and Product Engineering solve complex business problems related to strategy, roadmaps, user adoption and automation.
Case study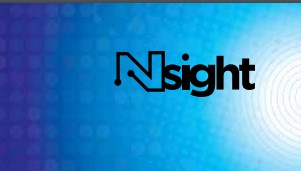 A Multinational Enterprise Software Company Leverages SAP Fiori, Improves Customer Satisfaction Index by 25%
Read how we assisted a multinational Enterprise Software Company leverage SAP Fiori to enable mobility and improve Customer Satisfaction Index by 25%.
View Case Study
Aerospace and Defense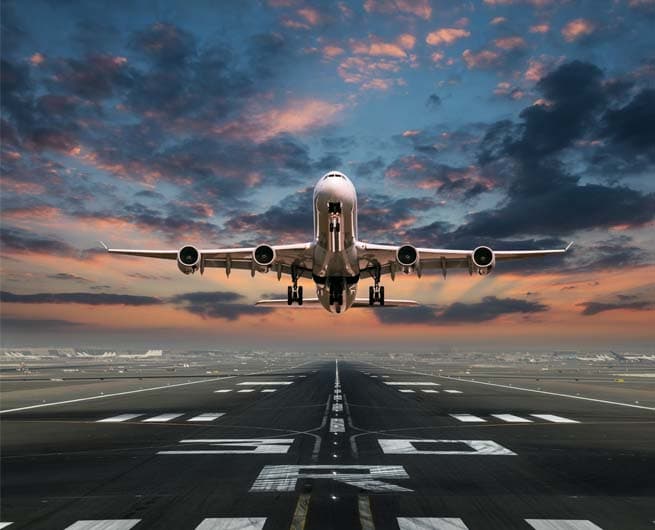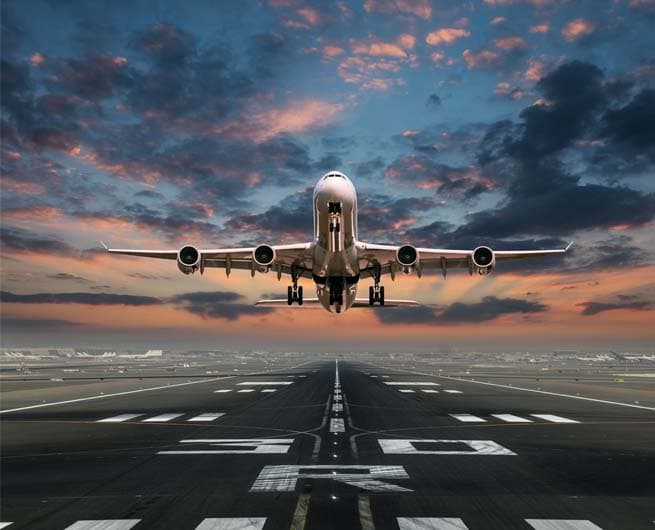 Uncover how we help aerospace and defense enterprises accelerate their digital transformations to drive growth and help their travelers make safer and better stories.
Aerospace and defense corporations are going through disruptive shifts and tremendous, competing challenges as they continue to traverse the impacts globalization and economic headwinds. The industry anticipates more than a two-fold increase in adoption of new digital services over the decade.
The dawn of modern technologies and an increasing expectation for real-time and secure engagement with customers throughout their journey is transforming the way business is being done. We empower organizations use big data and in-depth analytics as their single source of truth for innovative strategies. Our industry specific best practices enable industries drive efficacies in engineering, manufacturing, and revenue management.
We work in convergence with both business and IT to empower organizations to adapt their systems and processes to an agile framework beneficial to innovation. Our experts cater to changing market dynamics, adaptive planning, and quick delivery with revolutionary solutions in CRM, ERP, IoT, AI&ML and RPA which enable businesses to map their digital future, build resilience and unleash growth.
Retail and Distribution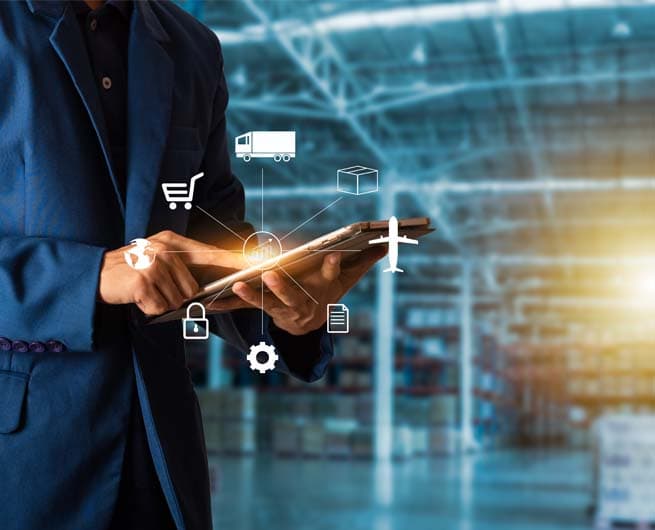 Discover how we help retail and distribution enterprises accelerate their technology transformation to drive growth and help them deliver extraordinary experiences.
Adapting to new expectations, innovative ways of working and new climates is how successful retail and distribution companies move from today's uncertainty to tomorrow's resiliency. To succeed in this competitive space, business must combine operational agility and data analytics.
Whether it is decreasing supply chain inadequacies, improving precision of demand forecasting, or implementing multi-channel engagement strategies, we believe in an agile and a comprehensive step-by step methodology to build the roadmap to success. By leveraging our years of experience in bringing the best solutions and technologies, businesses can achieve the vision for the smarter enterprise.
Our consultants, with their extensive experience, understand the tricks of the trade, and help retailers undergo digital transformation to meet the demands and expectations of their new clients. We help digitize a customer's journey with cutting-edge solutions for Supply Chain Optimization, Big Data & Analytics, E-commerce Systems, System Integrations and Material Tracking Systems.
Case study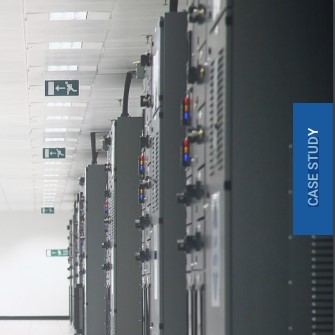 Modernizing Mainframes: Application Refactor And Conversion
Read how a large wholesale distribution company reduced maintenance costs and optimizes the code by modernizing its mainframes.
View Case Study
Consumer Goods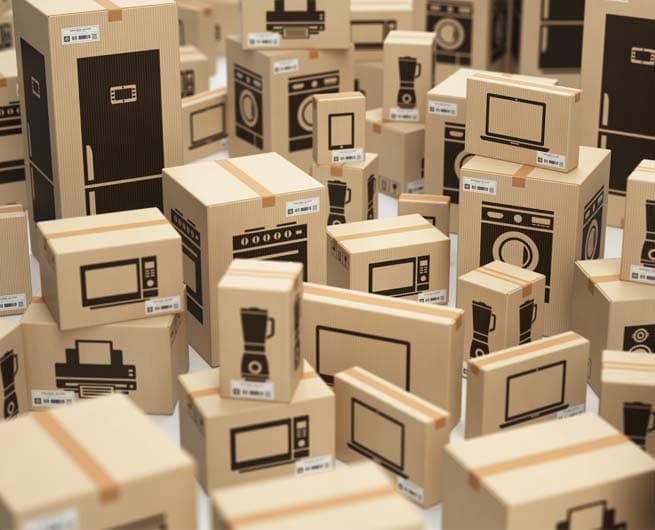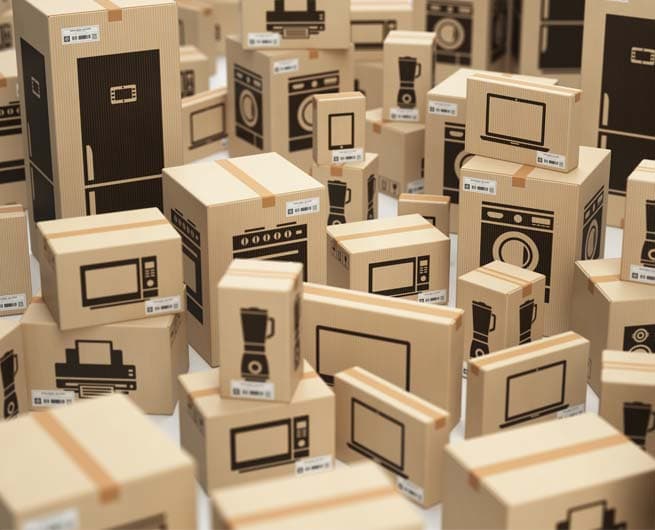 Weather it is CPG or its related services, discover how our experts help organizations meet shifting consumer demands while seizing growth opportunities in today's integrated marketplace.
The surge of digital revolutionaries, emerging markets and new business models has been transforming the consumer industry. It is time for businesses to transform to fulfill shifting consumer demands while capturing new growth opportunities in today's integrated marketplace.
With solutions and services traversing growth strategy and execution, marketing, sales and commerce promotion management, supply chain, and smart enterprise enablement we support our clients achieve greater consumer satisfaction at pace. Starting with a deep knowledge of the consumer industry we help businesses find the right use cases for developing the digital capabilities that fuel consumer-centric innovation.
Our team partners with enterprises to define, test, and prove how advanced data collection and analytics, AI and ML, digital supply chain, and more enhancements will create value to our client's new operating model. From demand forecasting to individualized store-level assortment, we bridge the digital gaps with right operating models, effective data governance and robust digital platforms.
Case study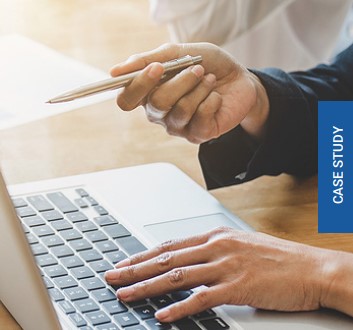 Enhancing Collaboration With Office 365 ®
Read how a global Consumer Electronics Company reduced IT Costs, Improves Collaboration and Business Processes.
View Case Study
Construction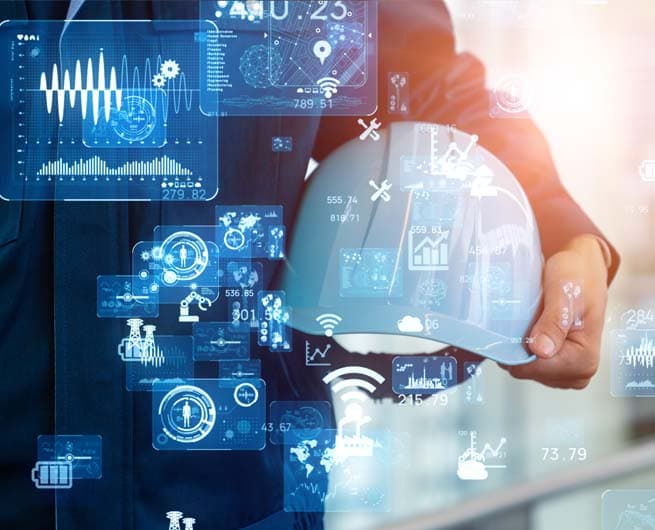 We partner with top enterprises to enhance their decision making and their results through the intelligent and strategic application of modern digital technologies and advanced analytics.
Companies working in the construction and the building materials industry must respond to globalization, build clear growth strategies, and undertake smart acquisition searches for world-wide expansion. To emerge tougher for the next upturn, businesses need to create an advantage now with digital transformation.
With years of deep industry knowledge, we bring together our consulting and technology expertise with the latest construction industry trends to apply innovation, transformational strategies and digital enablement for growth, differentiation, and superior operations. Whether it is helping companies with mergers & acquisitions or optimizing plant operations we help redefine the construction industry.
We partner with leading enterprises to enhance their decision making and their outcomes through the intelligent and tactical application of modern digital technologies and in-depth, real-time analytics. Our teams help define the digital vision and strategy using agile methodologies, develop new businesses, transform core operations such as sourcing, production, logistics, marketing, and sales.
Case study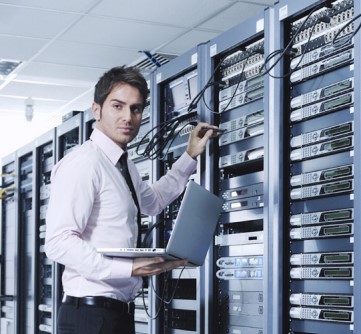 Oracle Cloud Migration
Read how we enabled a large electrical and construction contractor manage IT infrastructure efficiently by migrating the database to Oracle Cloud seamlessly with zero downtime.
View Case Study
Media and Entertainment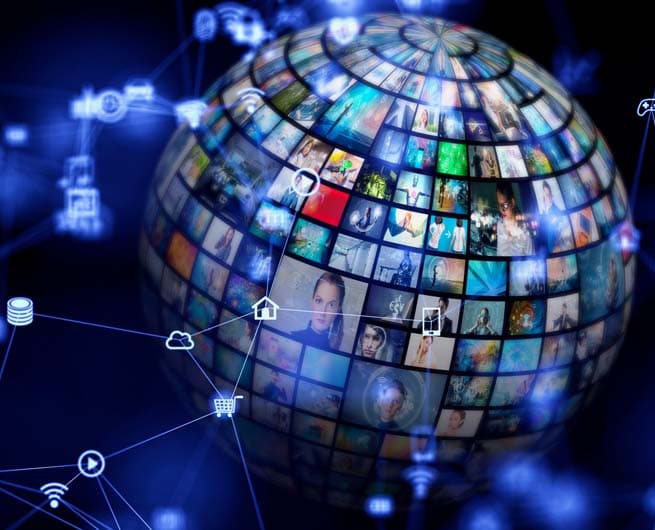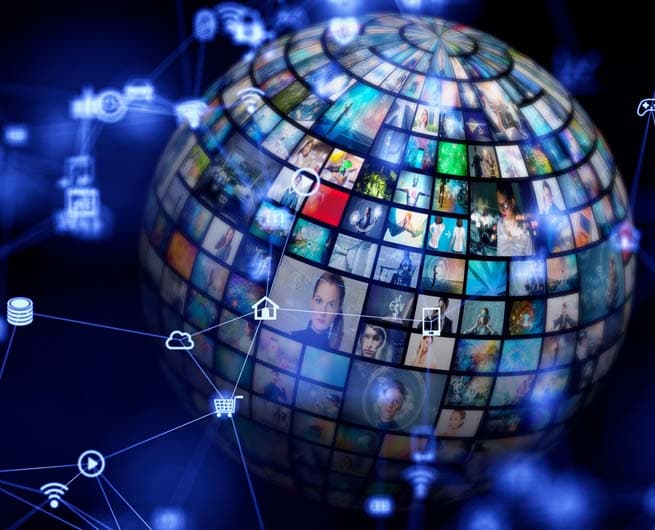 Discover how we are assisting the media and entertainment industry reinvent success with end-to-end transformation, adopting brand-new growth models and steering hyper-personalization.
Ever-changing consumer dynamics, omnichannel media, disruptive technologies, convergence, and experience-led open platform models are transforming the media industry. Businesses today should boost operational efficiency, reinforce brand awareness, and discover new opportunities for value creation.
We empower the industry ramp down on conventional offerings, ramp up fresh revenue streams, and revolutionize business models. We assist organizations to identify the crucial points in the media, entertainment, and publishing value chain, and collaboratively outline modern technology solutions landscape to transform customer experience and stay ahead of the game.
Our experts work closely with enterprises and deliver cohesive digital platforms that integrate various technologies like CRM, CMS, Mobility and more to augment efficiency, decrease costs, and provide distinctive brand experience. Using intelligent analytics, we enhance the overall value chain for content design, aggregation, delivery, broadcast, and utilization with personalization, and real-time customization.
Services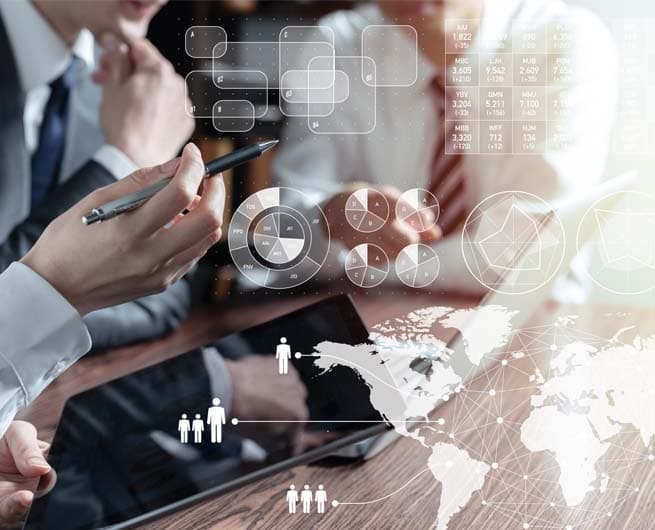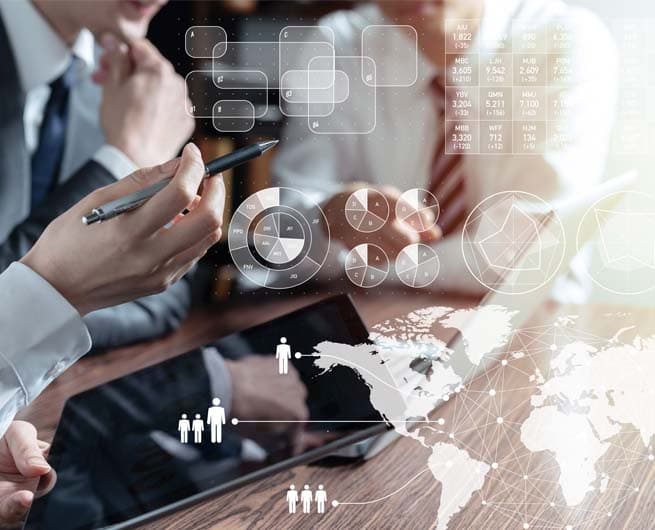 Know how our expertise with smart solutions through our people, processes & technology help organizations in the service sector connect better with their people in a cost-effective manner.
Companies in the services industry today must adopt agile transformation to thrive in a progressively instrumented, smart, and instant market. Enterprises need to modernize uninterrupted software development, DevOps, omnichannel customer engagement, and elastic supply chains.
We enable success for our customers by creating strategies for new growth, globalization, great experiences, get personal at scale, secure trust, and continuous improvement. With our blended and cost-effective staff augmentation services and critical turnkey projects, we help businesses to make the most of their size and develop solutions that put them ahead in competition in the global markets.
Our Enterprise Resource Planning experts enable businesses to re-engineer strategy and execution to shifting business contexts in partnerships with SAP, Oracle, Microsoft, AWS & Salesforce. We help propel critical corporate goals by leveraging cloud, social, risk management, embedding analytics, big data, AI and machine learning driven intelligence into the processes.
Case study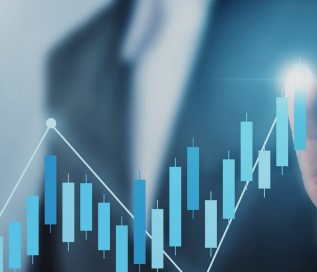 SAP TM CPQ/VC Assessment
Read how we systematically assessed a large cleaning service provider's existing sales processes to identify optimization opportunities and ensure a successful transformation.
View Case Study