Work with Nsight to Adopt a Digital Future
Driven by urbanization, the construction industry is under tremendous pressure with the increased infrastructure demand. Nsight enables its clients from the construction industry to adopt the latest technologies, reduce costs, become more efficient, and bridge the productivity gap. Our industry specialists help our clients address this industry's current challenges and prepare for future trends.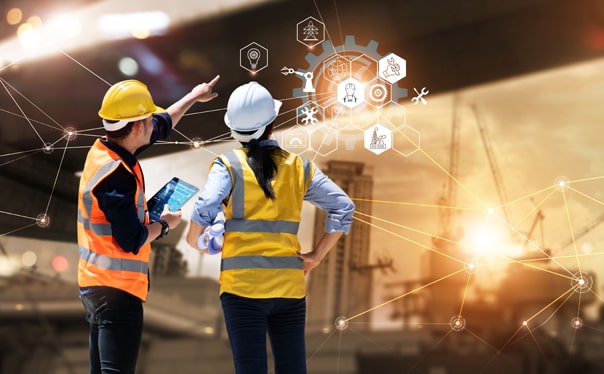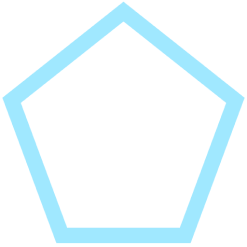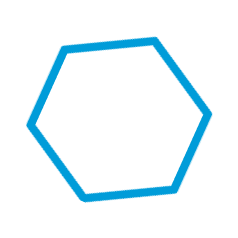 Partner with Nsight to Stay Ahead of the Technology Shift
Why consider Nsight for your Construction Business?
The construction industry has been slow to adopt technology and respond to digital disruption. Construction companies urgently need to find new ways to improve efficiency and business processes, enhance performance and provide an outstanding user experience. As Nsight has worked closely with many clients in the construction space, we understand the current challenges and the future trends that will connect the construction business to a digital future.

Industry-Focused Solutions
Industry-Focused Solutions With our industry-focused solutions, you can accelerate intelligent and advanced technology adoption and faster outcomes. Our constructions-specific best practices and methodologies will help you achieve increased throughput and faster time to value. 

Invested in Emerging Technologies
Invested in Emerging Technologies The Nsight team is focused on leveraging emerging technologies like Robotic Process Automation (RPA), Artificial Intelligence (AI), the Internet of Things (IoT), cloud computing, and big data and positively transforming our clients' business.     

Committed Center of Excellence (CoE)
Committed Center of Excellence (CoE)
Our CoE comprises industry leaders, technology specialists, and market intelligence champions to recommend the best tools, technologies, methodologies, and frameworks for our clients' assured and rapid growth. 

ConTech Experts
ConTech Experts 
We have identified Construction Technology (ConTech) experts as a team with extensive experience and knowledge in the area. They can help our construction clients to address their unique challenges with a complete and value-based digital solution. 

Flexible Delivery Model
Flexible Delivery Model 
Nsight has a client-focused and flexible delivery model to successfully respond to the most complex challenges in the construction industry. Our client engagements are always driven by the goal of achieving faster ROI, higher business performance, and enhanced customer engagement.  

End-to-End Managed Services
End-to-End Managed Services  
We provide managed IT services to ensure business continuity and seamless operations of your construction business. It includes offering security, communication, and an around-the-clock support team to eliminate downtime for your business.    
What are Nsight's Construction Industry Solutions?
Our dedicated Construction vertical is aligned with the industry's current drivers, factors that help with operational efficiency, productivity, ways to enhance user experience, safety improvements, and different go-to-market ideas. We offer end-to-end software development services, mobile and cloud application development, and portal development for multiple business units, locations, and technologies.
Field Productivity
Field Productivity 
We help construction companies with the right tools and applications to track on-site productivity for skilled trades. As required, our team helps manage project staffing at the skilled trade or worker level.
Safety Monitoring
Safety Monitoring
Safety is an integral part of the construction industry. We can identify the most suitable tools and applications to track and report safety incidents and deliver safety alerts across different sites.

Contract Management
Contract Management The Nsight team can recommend the most effective tools to collect client information and update the contract-compliance checklist. It helps to renegotiate the contract terms with a complete and clear picture. 
Design Management
Design Management Design management is a critical phase of the construction project and determines its success. We enable engineers to work on project documents and blueprints from multiple devices, like they can make changes to a project document with a mobile app.  
Performance Management
Performance Management Our team can build a performance dashboard that helps you get a holistic view of the performance of multidisciplinary teams. The dashboard makes it easy to update and collect information.
Document Management
Document Management  
With the document management system, you can have a single unified repository of documents. Enable access controlled, quick and easy access to documents with the click of a button.

Analytics and Dashboards
Analytics and Dashboards  Our deep proficiency in analytics, we help our clients to derive intelligent insights to enable the business to make the right decisions. The role-based dashboards help with uncluttered visuals and easy understanding of an intelligent interpretation of data. 
Contract Life Cycle Management
Contract Life Cycle Management We enforce compliance, leverage discounts, and reduce contract risks and chances of litigation with effective contract life cycle management. Nsight has developed deep learning techniques to leverage business-critical information captured into contracts.  
Optimize each Phase of the Construction Lifecycle
Frequently Asked Questions (FAQs)
The top challenges for the construction industry are its slow pace of technology adoption, shortage of skilled people, and high risk to worker safety. There is an increased re-work from clients, management of different contractors and sub-contractors, use of 2D modeling, stagnant production levels, and a sluggish supply chain network.
Once a business transforms, it establishes a hyper-connected environment, outputs as per the industry's leading practices, realigns the savings, and establishes the ability to extract insights from data.
The different construction segments are
Real-estate (permanent improvement attached to the land)
Facilities and operations (include day-to-day activities to support a business)
Airports (Construction of new-age airports as experience hubs)
Engineering and Construction (includes designing, planning, construction, and managing railroads, tunnels, dams, bridges, and other utilities)
Mobility in Construction is changing the way construction projects are handled. Construction enterprise mobility solutions automate tasks, improve workflow, enhance work efficiency, and increase productivity. It manages equipment and material asset management effectively.
In recent years, the construction industry faced multiple challenges, which increased multifold as the industry is least digitized. However, digital transformation can help the construction industry to deliver faster, focus on proactive safety, improve collaboration, leverage smartphones for work, and automate business processes.
The right partner must understand the construction industry, complex market conditions, regulatory requirements, safety needs, and the need for shorter turnaround times. Speak to one of our domain experts to discuss your specific challenges.
Drones, Virtual and Augmented Reality (VR and AR), robots, 3D printing, and the Internet of Things (IoT) are digital technologies used in the construction industry. Other technologies like AI, RPA, cloud computing, blockchain, and big data drive this industry.
IIoT innovation creates hyperconnectivity at construction sites and changes how companies manage their builds. It's changing –
Fleet management (automatic tracking and reporting of machines)
Site monitoring (sensors used to monitor enclosed areas commonly used in horizontal Construction)
Wearables (adopted for AR and safety of labor)
Machine control (automatic adjustment of heavy equipment to drill, pile large areas, and pave)
AI enables innovative and augmented intelligence capabilities to make smarter human-like decisions in the construction industry. These decisions are based on data insights and synchronous with your business and business objectives.
Some IT services for the construction business include procurement, network security, cloud, IT support, mobile device management, multi-location support, backup, and recovery services. Contact us to discuss one or more of these IT services with our team.
Get Ahead of Digital Disruptions and Accelerate Project Success with Nsight
Related Resources