Build a comprehensive 'one-size-fits-one'
CX

solution with

Nsight

Disruptions and market instabilities have taken Customer Experience (CX) to the next level. It is now more than just understanding the customers. CX ensures that each interaction is seamless, effortless, and intuitive for your customers. Organizations can enhance customer satisfaction and loyalty and improve brand value with the right platform, an experienced integration partner, and a clear customer-focused vision.

As a strong partner with leading CX technology firms, Nsight works closely with global enterprises to help them leverage a mix of the best technologies and tools. We ensure we integrate and enable a holistic CX platform for a consistent omnichannel customer experience. We offer end-to-end CX services to provide the business outcomes that you seek.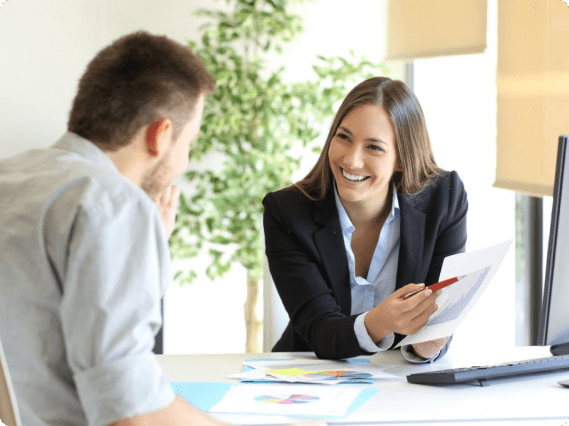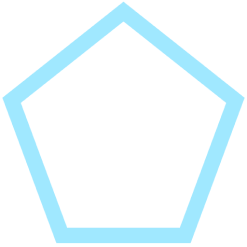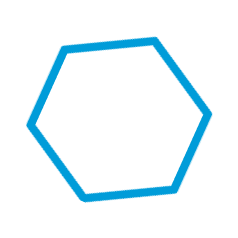 Rejuvenate your Brand with Nsight's end-to-end CX Services
Why should you consider
Nsight

for

CX

?

Customer needs are changing fast. To keep up with the changes, you must combine technology, professional services, and a deep understanding of the CX drivers. Get the Nsight Advantage as we blend technology, experience-driven best practices, well-researched CX services, and our team, who are CX pros.

Customer-First
Mindset
Customer-First Mindset
We help you rejig your CX strategy with a customer-first mindset. Combining technology, processes, tools, and a compelling customer experience strategy ensures a consistent and excellent customer experience. 

Best Practices to Ensure
Customer-Centricity
Best Practices to Ensure Customer-Centricity
We have customer experience best practices drawn from our experience of helping clients find brand value and drive sustainable growth with customer-centricity across all business units.

Strong Partnership with Market Leaders

Strong Partnership with Market Leaders
Nsight has a long-standing partnership with CX technology providers like SAP, Adobe, Oracle, Microsoft, and Salesforce. Our solid technology understanding uniquely positions us as system integrators to provide a well-connected customer experience framework irrespective of the technology.  

Leading System
Integrators

Leading System Integrators
Deep-rooted functional knowledge in CX helps support clients with a complex technology ecosystem (disparate tools, applications, and technologies). We are long-standing partners of the leading market CX players to guide our clients in understanding how they can best leverage and blend the most suitable tools and solutions to work for the unique needs of every business.

Customized CX Approach
Customized CX Approach While we are experts on the world's best CX technologies, we can combine disparate tools and technologies to cater to your business requirements. We understand that a single 'one-size-fits-all' CX platform might only address partial needs. Our customized and unique CX approach helps you get the perfect blend to get the most out of different technologies and tools working together seamlessly in the background. 

Tailor-made CX Solutions
Tailor-made CX Solutions
CX is not about implementing a single platform. With analytics as the backbone, we enable Marketing, Sales, and Services functions to leverage customer interactions, and take the best from different technologies to build a solid and tailor-made platform. In the backend, we integrate other technologies to optimize customer services, interactions and connected experiences for a seamless experience for the customer. 
How can Nsight Help you create a Seamless Customer Experience?
Statista data suggests that the North American B2B e-commerce market will surpass $4,600 billion by 2025.
Every industry is grappling to understand the changing expectations of its customers. They must adopt systems that enable them to understand and interpret customer needs through every interaction. Whether it's an e-commerce portal, in-store, email, or chat, we ensure synergy across all customer interactions using the best technologies to manage different user transactions.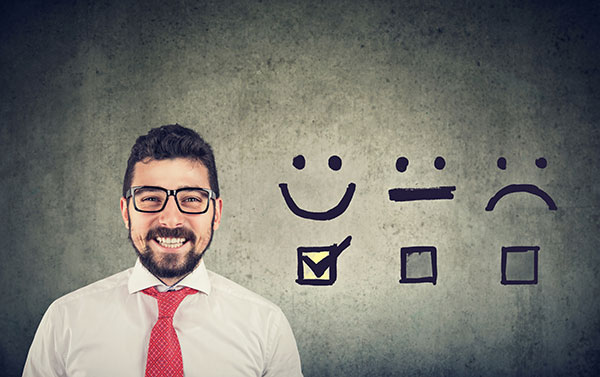 We offer end-to-end CX services to build meaningful, deeper, and long-standing relationships with your customers. Nsight connects data, technology, and intelligence to deliver a simple, agile, and innovative way to reimagine your customer journey and deliver an optimal customer experience. With vast experience in helping businesses catering to B2B, B2C, or D2C customers, we are helping our clients make the most of the growing market size of digital CX.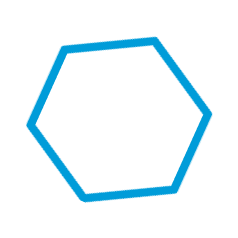 Nsight's CX Services
360-Degree Customer View
The Nsight team provides a unified view of customer-facing applications (like Customer Relationship Management, CRM, and Customer Portals). It is developed to support multiple business users, and the solution is accessible on SaaS and mobiles.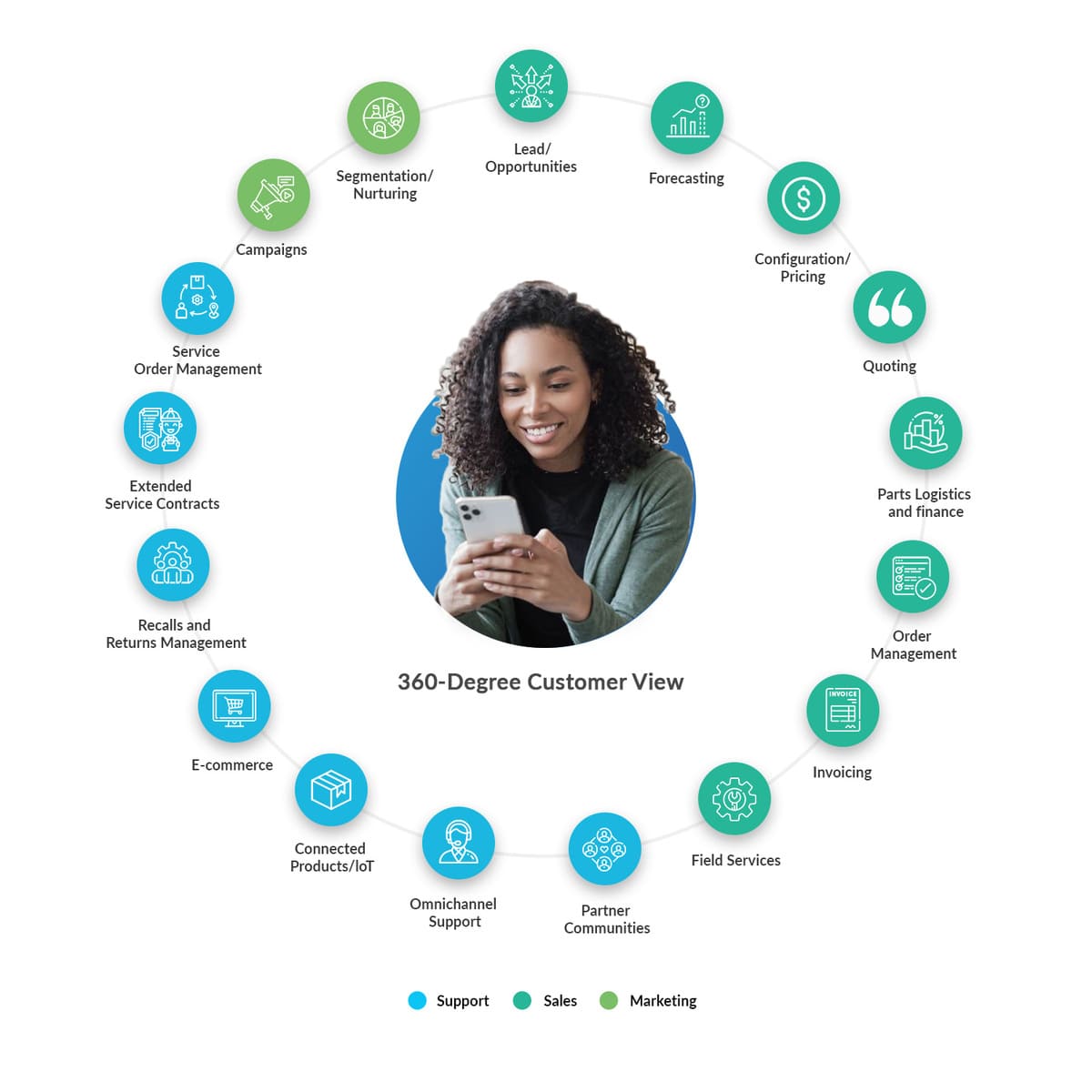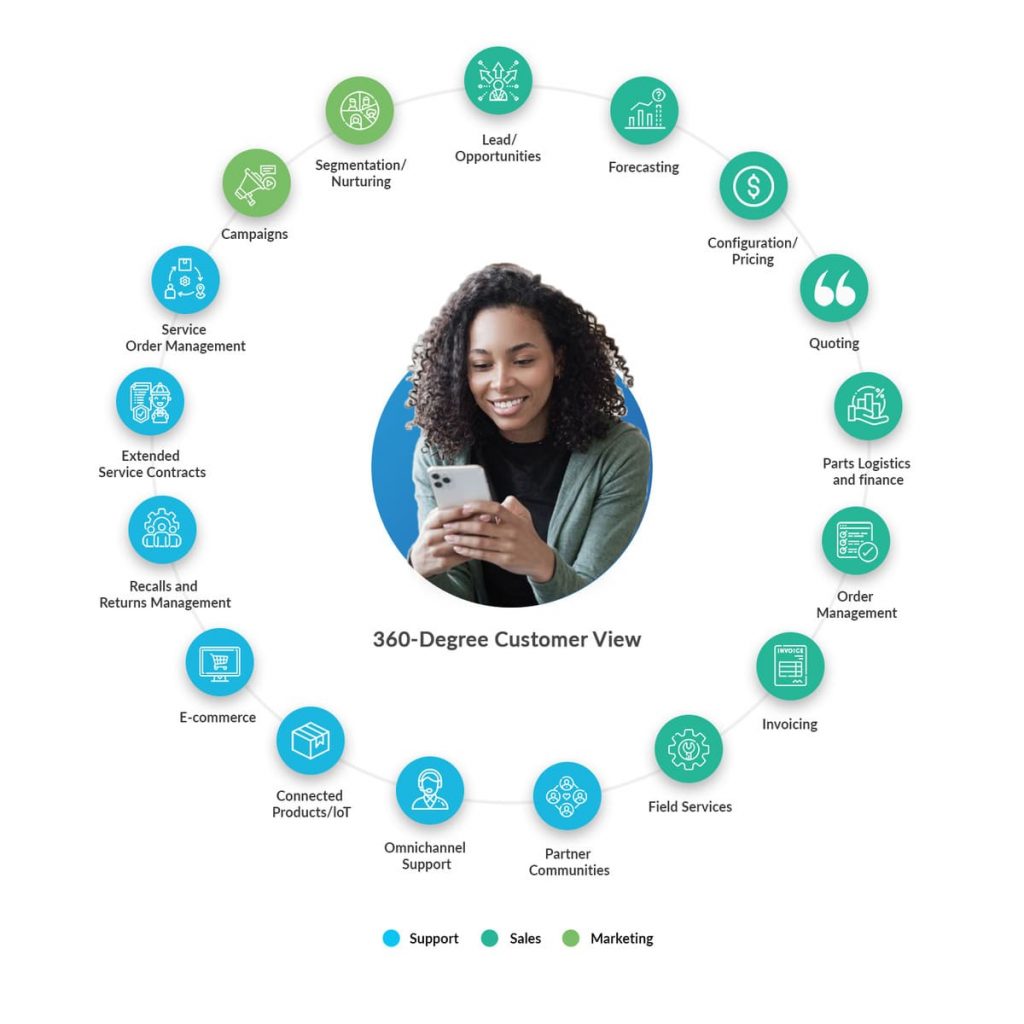 The aggregated view of all the customer data collected across different touchpoints within an enterprise is the key to 360-Degree Customer View. This must include all the possible touchpoints for sales, customer support, and marketing (it can vary for different businesses).
With the increase in digital footprint with the drastic use of smartphones, social media platforms, and online communities, customers are empowered with more touchpoints. Customers expect early access to offers and preferred customer services with a seamless experience across all channels, devices, and platforms – a smooth omnichannel experience.
With a 360-Degree Customer View, brands can achieve enhanced customer intelligence, improved collaboration between different business units, and the ability to make informed customer-oriented decisions.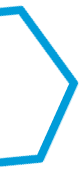 Customer Data Management
Nsight manages customer data to enable enterprises to build a Single View Customer Strategy. We help clients at different levels of customer data maturity to achieve consolidated and integrated customer data with an incremental process. We ensure seamless customer data integration across different tools, applications, and technologies.
Customer Data Integration (CDI) Incremental Process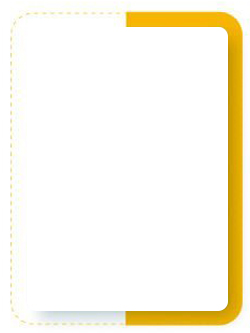 01
Stage
Harmonize framgmented and de-centralized customer data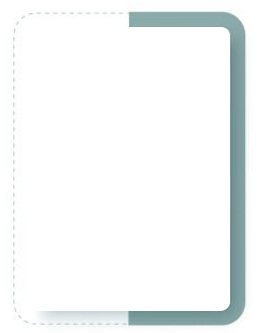 02
Stage
Harmonize customer master data objects from different system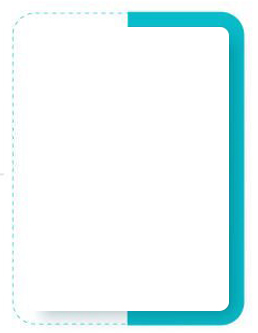 03
Stage
Define registry or assign global identifiers to master data with a new system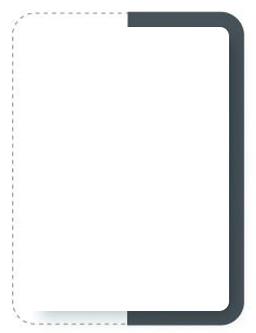 04
Stage
Management of central CID hub or Master Data Management (MDM) in real-time
Stage 1 – This step involves consolidating customer data from different sources like surveys, transactions, engagement and website data, customer reviews, web and mobile browsing activities, and other relevant sources. The objective of this stage is to achieve a single customer view.
Stage 2 – Customer master data is information related to all the customer data, business transactions, and how these transactions are recorded. Once consolidated, this data must be cleaned and organized (removing errors and redundancies). During data cleaning and organizing, some of the critical tasks are validating data, unification of data, data normalization (transforming all data in a single and consistent format), and categorization that includes customer segmentation, insight, and activation.
Stage 3 – Registry or global identifiers are keys to uniquely identifying a customer record. Global identifiers are critical for data traceability.
Stage 4 – Master Data Management or MDM is the key to good data health in an enterprise. Multidomain MDM tools help to integrate master data in a single and unified data management platform. The 360-degree view of each customer helps to segment, personalize, and understand the complete customer lifecycle.
Data Quality
With the help of data quality tools, data quality challenges like customer profiling, automation, workflows, and exception-handling are addressed. Other data quality issues include normalizing fields for categorizing data, physical address cleansing, and eliminating duplicate customer records.
Customer Process Reengineering
Understanding all the customer touchpoints and the related processes that drive them is imperative. We ensure the best experience, from start to finish, as we optimize all the processes related to sales, service, marketing, e-commerce, and Configure, Price, and Quote (CPQ). Our team assesses and recommends the best suited CX approach, best of the breed solutions, and architecture to suit your business needs.
Technology Support
We can help you choose the most appropriate tools and technologies to manage customer data, sales, marketing, customer service and support, and analytics. Nsight has strong partnerships with CX and CRM market leaders like Adobe, SAP, Oracle, Salesforce, and Microsoft to ensure that our clients get the best-suited and holistic customer framework. We also help to suggest which infrastructure platform to choose for the best ROI in the long run.
KPI-based Customer Analytics
Customer Analytics with suitable KPIs is critical to fuel meaningful and personalized interactions across all channels and drive the long-term viability of the business. Nsight can develop a framework over the customer information platform with different analytics to provide valuable knowledge into actionable insights.
Nsight captures customer data and uses different analytics to measure, predict, plan, and optimize the data. These analytics are sales, product, marketing, channel, and service. The optimized customer knowledge feeds unified, personalized, and focused customer information across multiple touchpoints (like mobile, customer interaction centers, marketplaces, and other sources) into the customer interaction platform.
Customer Data Integration
Generate Knowledge
Customer Techpoints
Customer Techpoints
Enhance

Plan

Forecast

Evaluate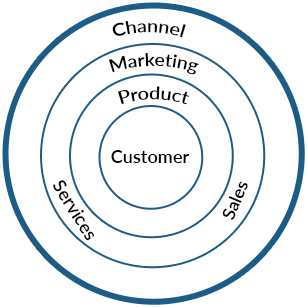 Data from External Sources
Mobile

Internet

Customer Services

Market Place

Customers
Collect Data
Data from External Sources
Analytics
Managed Services
Nsight offers unified managed services that include day-to-day operations and configuration requirements management, incident management and reporting, dedicated test environment, dedicated and shared support models, and 24/7 proactive monitoring.
Enterprises that prioritize CX witness an Unprecedented Growth
How can CX Transform your Business?
Customer experience enhances the anticipated utility after engaging with the brand (what does the customer expect from the product or service), experience utility (how much utility is the customer getting in reality), and retrospective utility (what do customers remember about your brand). With a holistic CX strategy, an enterprise can effectively manage all these utilities for the customer and ensure positive customer experiences. Some more reasons for you to consider CX –
Customer Lifetime Value or CLV is a metric that measures the cumulative profit based on current and future purchases. The metric helps enterprises to focus on high potential customers. Customer experience boosts CLV for the highest potential customers and even increases the ratio of such customers with superior customer interactions.
CX focuses on bumping the customer confidence, ironing the customer journey, and exceeding customer satisfaction. You need a consistent customer experience across all touchpoints and interactions. Outstanding customer experience helps build customer loyalty, increase revenue, and give you a competitive edge. It can attract customers from your competitors and retain existing customers.
Hyper-personalized customer experience helps build a long-standing customer relationship, even when the market conditions are unpredictable or uncertain. Strong customer relationships can help you grow sustainably and assuredly.
With improved customer retention, sales processes, and targeted and personalized customer focus, CX helps lower customer acquisition costs.
As enterprises struggle to find their differentiators, forward-thinking enterprises invest in customer experience to ensure that the customers turn into brand advocates.
Rather than working in silos when all your business units work towards a single purpose: to provide an exceptional customer experience, it helps them align and collaborate better.
Next-gen technologies driving digital transformation provide hyper-personalized customer experiences. Some technologies include AI, ML, Smart Chatbots, the Internet of Things (IoT), Predictive Analytics, Augmented Reality, and Big Data.
With omnichannel support, customers experience a seamless and consistent journey across multiple interactions, like web, in-store, chat, and mobile channels. Customers can easily switch between different channels without any change in their experience, and it's consistent across all channels.
Let's work together to build your UCE – a Unique Customer Experience
Frequently Asked Questions (FAQs)
Customer Experience (CX) is the customer's holistic brand perception or feelings resulting from their interactions with a brand's products or services during all the stages of the consumption funnel. More often, it is a subjective, emotional, and cognitive response to direct or indirect interactions with the brand.
When an enterprise has a mature CX strategy, they have mapped customer insights originating from each moment of truth, designed processes, and empowered their employees to deliver an enhanced CX.
User Experience or UX is an approach to product development or process design for relevant and innovative experiences to users. Customer Experience or CX capture the perceptions about how well your product or service supports the intended user.
Exceptional customer experience ensures brand loyalty and customer retention. The current trends heavily favor customer-centricity for growing businesses. Customer experience is critical to increasing revenue, brand advocacy, higher customer satisfaction, competitive advantage, and adopting digital technologies (that are entirely focused on customers).
The CX journey includes every customer interaction that must be seamless, personalized, and optimized. Even if the customer interaction does not result in a purchase, it should still enhance customer retention and loyalty. With the help of tools and technologies, enterprises can harness the power of customer data and build a 360-degree view of their customers. CX is meant to support both B2B and B2C business models.
Customer Journey Mapping, also known as user journey mapping, is a visual representation of the customer's interaction with the brand, service, or product. The map represents the brand's relationship with the customer over a period.
Customer Experience Management or CXM is a repository of processes aimed to streamline, track, and oversee customer interactions throughout the customer's lifecycle.
Known as Customer Analytics, it is the aggregated assessment of customer data (like reviews on social channels and frequency of purchases from your website). Customer Experience Analytics help improve customer interactions and enables you to make data-driven decisions for a better customer experience.
No, customer experience and Customer Relationship Management (CRM) are different. CRM is the process including strategies and technology for improved customer interactions. It makes CRM one of the enablers for improved customer experience. Customer Experience (CX) are various ways that customers engage with the business. It includes every customer touchpoint that starts from marketing to sales.
Customer service is just interaction in the entire customer journey. At the same time, customer experience encompasses every interaction and aspect of the customer journey. Customer experience includes your customer's interactions with the customer services or support team. Customer service is focused only on human interaction and supporting the customers directly.
Customer experience aligns all business units like sales, marketing, customer support, leadership, and other stakeholders to work towards a common goal – deliver outstanding customer experience. CX cannot be pinned to a single owner or business function as it needs optimized customer-related processes.
Some commonly used customer experience metrics are Net Promoter Score (NPS), Customer Satisfaction, Customer Effort Score (CES), customer churn rate, customer lifetime value, shareholder value, and retention rate.
Some of the top CX technology providers are SAP, Oracle, Microsoft, and Salesforce. Several other CX management software vendors help enterprises manage their customer experience better.
Omnichannel CX refers to a cross-channel strategy to provide a seamless customer experience and interactions across multiple touchpoints. It includes online and offline channels to ensure that customer experience doesn't change irrespective of the channel.
The critical elements of the CX strategy are marketing, sales, service, and customer data. Marketing is essential to promote products and services. Sales help build relationships for informed purchasing decisions, quick and accurate issue resolution with customer services across different channels, and 360-degree customer data (customer information based on their behaviors, interactions, and preferences).
Business-to-business or B2B commerce is an online marketplace or storefront. With enhanced B2B commerce, businesses can provide personalized and consultative sales approaches, customer support, and personalized quotes. Automation can expedite pricing, order tracking, and fulfillment of orders.
Customer experience is integral to all industries and the most critical business differentiator. CX is essential for retail and e-commerce, healthcare, financial, biotech, high-tech, construction, automotive, and other industries to impact customer satisfaction, loyalty, and retention positively.
CX cloud platforms provide a range of features, tools, and services to manage customer data effectively, deliver a personalized experience, uncover analytics and insights, automate workflow, easily integrate with other systems, and support multiple channels like email, chat, social media, phone, and in-person interactions.
Related Resources