Advance your Business with Nsight's Digital Transformation Expertise
Digital transformation is not just a mere technology implementation. It's a fundamental change in an organization to enhance business agility, innovate and unlock a new value for employees, critical stakeholders, and customers. Nsight supports organizations to transform from the ground up and combine people, processes, and technology to transform operational efficiency and innovation. Our people harness emerging technologies to create positive business outcomes and a competitive edge for your business.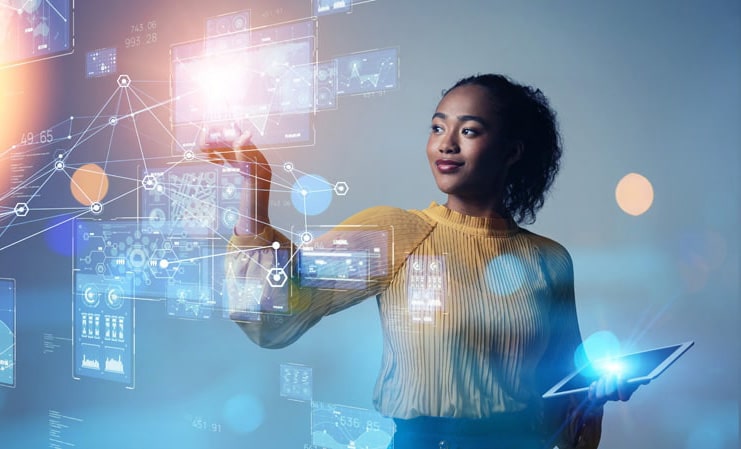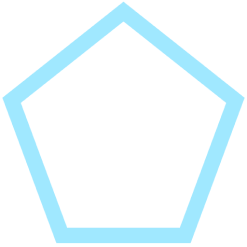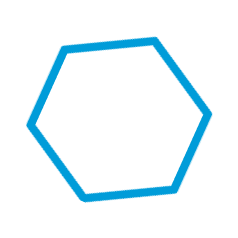 We help create Future-Proof Organizations
Why consider Nsight for Digital Transformation?
According to the World Economic Forum, $100 trillion will be added to the world economy
through digital transformation by 2025
Digital Transformation is successful in organizations where the leadership is focused on changing the mindset and thinking of cultural shifts and organizational processes. It is successful for organizations ready to forgo old methods and adopt digital tools with an open mindset. Nsight has deep expertise, experience, and commitment to driving digital transformation for a customer-centric and digitally empowered organization. Our people are certified and experienced specialists in leading technology platforms to enable a seamless digital transformation.

Industry-Focused Best Practices
Industry-Focused Best Practices We have industry-focused best practices rooted in our experience and expertise to help you align with your technology and business strategy. Our proven framework, accelerators, and tools can support you achieve sustainable growth.  

CX Expertise
CX Expertise Nsight has a dedicated CX practice with experts to make your business agile, capable of higher profits, and built to meet your customer demands. We deliver a more personalized understanding of customers and enable unique experiences.    

Partners with Leading Technology Providers
Partners with Leading Technology Providers
To achieve a digitally enabled business, you can tap into our partnership with leading technology and significant platform providers. Harness our collaborations to meet your digital transformation goals faster and boost your bottom line.

Proficient in Emerging Technologies
Proficient in Emerging Technologies
We have deep expertise in emerging digital technologies for a hyperconnected network. Our people are adept in technologies such as Artificial Intelligence (AI), Blockchain, Cloud, Robotics, the Internet of Things (IoT), Virtual Reality (VR), and Augmented Reality (AR).

Center of Excellence (CoE)
Center of Excellence (CoE)
Our CoE leaders are digital transformation champions who can help your business transformation with an effective digital strategy, digital solutions across application modernization, cloud enablement, mobility, software product engineering, and enhanced security. 

Diverse Talent Pool
Diverse Talent Pool
We have a diverse talent pool of data engineers, data scientists, and product and design professionals to empower digital transformations. Our professionals have a solution mindset, so they can help you achieve your strategic objectives in a short span.  
What are Nsight's Digital Transformation Offerings?
According to Gartner, 91% of businesses are engaged in some form of digital initiative, and
87% of senior business leaders say digitalization is a priority.
Digital transformation moves away from traditional thinking and requires organizational change at the ground level. We enable a more collaborative, ingenious, and proven approach to achieving digital transformation objectives for organizations of any size.
Combine Human and Technical Capabilities to Kickstart your
Digital Transformation Journey
Frequently Asked Questions (FAQs)
Digital transformation is a change in how an organization thinks and leverages technology, people, and processes to deliver an exceptional Customer Experience (CX). It introduces new business models, revenue streams, and processes to meet the changing customer expectations.
Digital transformation projects might fail due to several reasons. Some reasons are not setting the digital transformation objectives clearly or resistance from employees to the internal changes, not taking a complete buy-in from the leadership, or not giving enough weightage to customer experience.
Digital solutions help organizations meet customer expectations across multiple channels. Businesses invest in digital transformation to achieve data intelligence and analytics to drive innovation and improve organizational agility.
Digital transformation governance defines roles and responsibilities, establishes accountability, and changes management authority to ensure that the digital initiative is mature. A well-defined governance model ensures that the stakeholders achieve short-term and long-term digital objectives.
Digitization refers to developing a digital representation of physical objects or attributes, for example, a scanned paper document. Digitalization refers to the use of digital technologies to improve business processes. It helps increase revenue and enhance business performance, for example, self-service checkout for e-commerce websites.
Robotic Process Automation (RPA) automates repetitive tasks that require minimal human intervention. In contrast, Artificial Intelligence (AI) is a technology that replicates human intelligence to make decisions and give a solution logically.
A digital transformation roadmap is a series of steps to achieve short-term and long-term organizational objectives. It starts with creating a digital strategy (define the future state and steps to achieve the future state), a digital operating model (a way to align people, processes, and resources to achieve digital objectives), and the critical metrics to measure the effectiveness of digital transformation efforts.
AI (Artificial Intelligence) lets machines be autonomous or work without any support from humans. On the other hand, Intelligent Automation (IA) enhances human intelligence with information that a person may not have been able to receive on their own.
Covid-19 exposed the world to new challenges and accelerated the digitalization process to address those challenges. Digital transformation helps create sustainable and structured customer experiences and connect with the transformed market conditions. It builds the organization's ability to align with the current trends and provide the best customer experiences.
Some future digital marketing trends:
Metaverse (virtual world of augmented and virtual reality)
Supply chain buffering (complimenting stock levels to unexpected upsells to ensure rapid turnovers)
Zero and first-party data (not depending on others' data and creating your first-party data)
Social and live stream commerce (as the name suggests, selling to consumers directly during live videos)
Decode Digital Transformation and Accelerate Growth
Related Resources