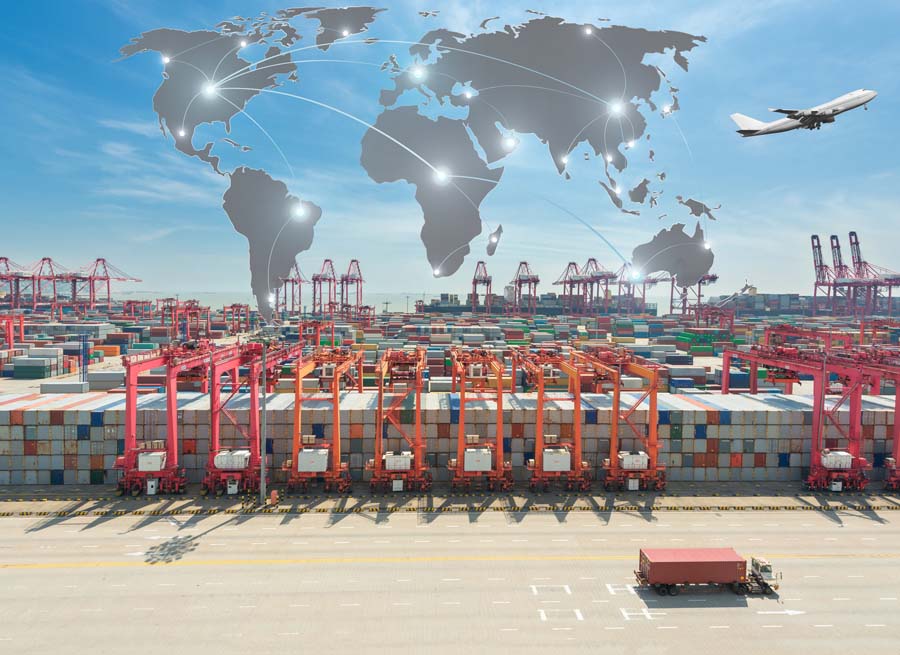 Being competitive in today's global frontier is about having a cutting-edge, efficient, and a dynamic supply chain framework.
Constant changes in international trade, compliance and capital policies, customs volatility, battle for raw materials and environmental regulations contribute to delayed procurement, deferred shipments and eventually hampers branding and customer satisfaction.
Nsight's expertise with supply chain goes beyond just implementing a new system for a business. Our approach adds a strong layer of intellect to an organization's design processes, exploring break-through opportunities to optimize its supply chain all along the way. Our industry specific frameworks, AI innovation, process automation, and connected data solution expertise helps businesses recognize the value of smart and proactive demand planning.
From deeply integrated custom supply chain solutions to AI augmented predictive models, we empower businesses get the most out of their technology investments while mitigating any risks that emerge with transformation. With comprehensive consulting, implementation, and support services, we make enterprises deliver more on customer promises.
SAP Ariba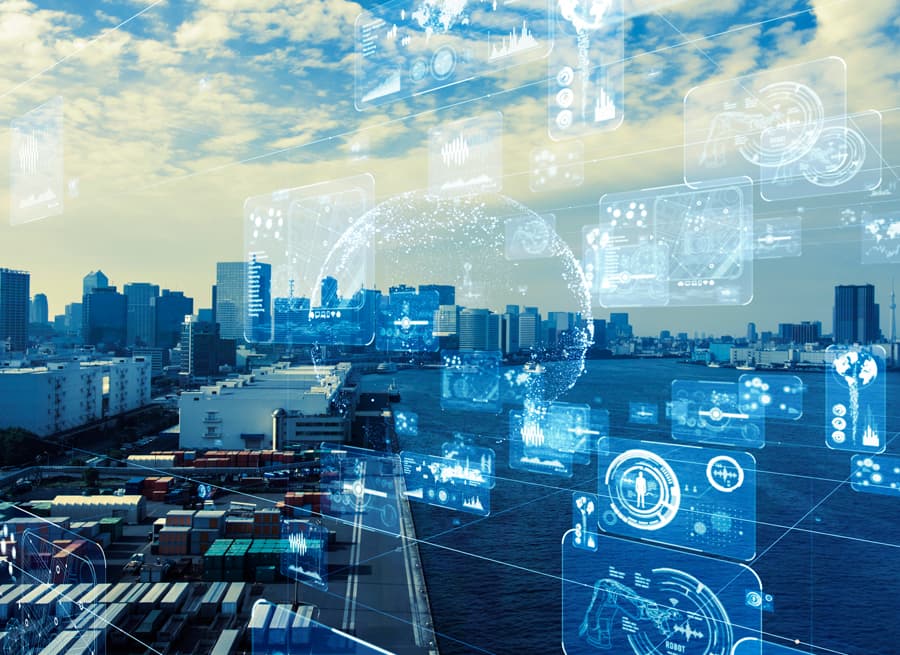 Drive agility and resiliency and reduce disruption by enabling smart, end-to-end supply chain visibility with actionable insights.
By delivering superior automation and collaboration and by converting incoherent data into real-time actionable insights, SAP Ariba powered by Nsight help businesses cut inadequacies and uncover opportunities for greater value.
We empower global organizations with customized solutions including sourcing, procurement, vendor management, contract management, working capital optimization, spend management and global trade services.
With our expert consulting, end-to-end implementation, and seamless integration of SAP Ariba with SAP ECC, S/4HANA and other ERP's, we enable high productivity and significantly reduce risks by increasing collaboration between supply chain and other operational departments such as purchasing, warehousing, operations, finance, and sales.
Read more about our SAP practice
Resources
Coupa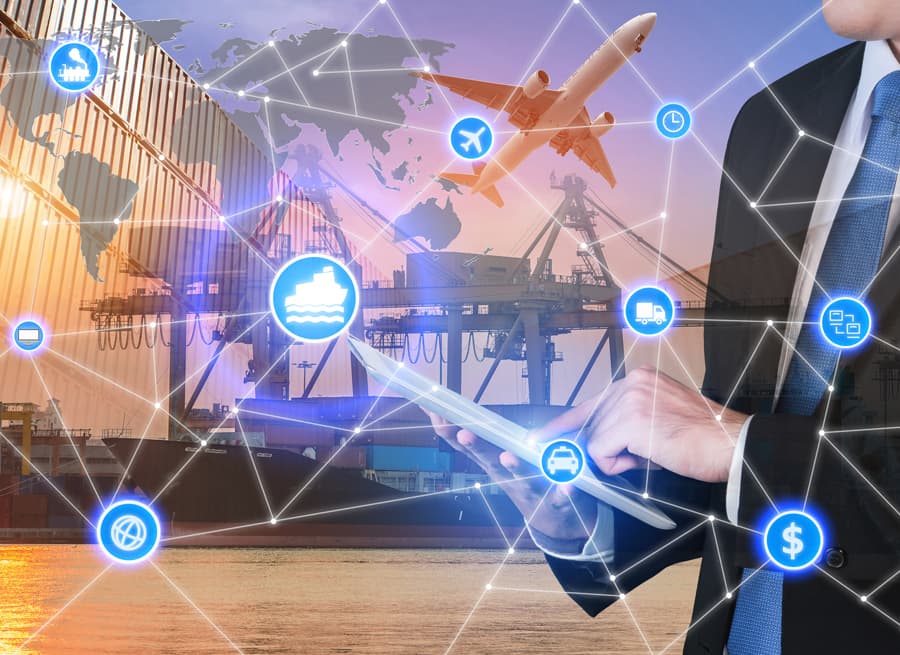 Shape the future and fuel business growth with more visibility and community intelligence.
With an intuitive User Interface, analytics, and enhanced mobility, Coupa is focused on managing and automating procure-to-pay, invoicing, sourcing and expense management delivering significant value to global businesses.
By leveraging Coupa's Business Spend Management applications, powered by Nsight's best practices our customers take advantage of customized executive dashboards, alerts and notifications, indirect purchases, expense management, and real-time benchmarking into a unified interface. We empower organizations to spend smarter, maximize the value of every dollar that their business expenses and effectively manage supplier relations.
By leveraging our seamless integration expertise with all ERP and accounting systems, we empower companies and their contractors with authoritative capabilities to conduct business spend activities with established and verified solution accelerators like e-procurement, Coupa AP automation, Compliance framework, Coupa legacy data migration framework, reporting automation, Coupa Testing Toolkit, and Chatbot Assistants.
SAP S/4HANA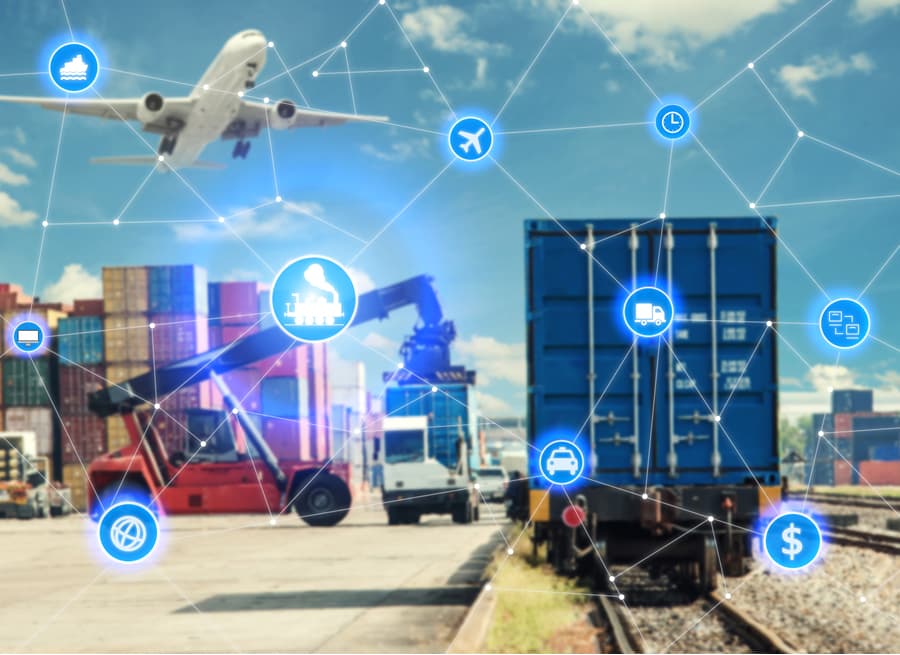 Optimize supply chain and reduce uncertainly to reinvent an edge over competition.
To meet the modern customer demands of more individualized products, SAP S/4HANA Logistics provides businesses with real-time information and tools to analyze and simulate critical decision making.
Whether it is transportation management, warehouse management or inventory planning, SAP S/4HANA powered by Nsight creates an agile, connected, and intelligent supply chain for global organizations. We enable successful utilization of industry specific analytics, artificial intelligence (AI) and intelligent robotic process automation (RPA) practices to help every business make faster and more informed decisions.
Our expertise of the digital core built on SAP S/4HANA enables smooth integration of SAP cloud-based systems like SAP Integrated Business Planning (IBP) for Supply Chain. Our proficiency with SAP Cloud Platform Integration (CPI) ensures businesses take complete advantage of various modules like SAP IBP for Response and Supply, SAP IBP for Inventory, SAP IBP for Demand and SAP Supply Chain Control Tower to enable supply chain planning in real-time.
Read more about our SAP practice
Resources
Oracle SCM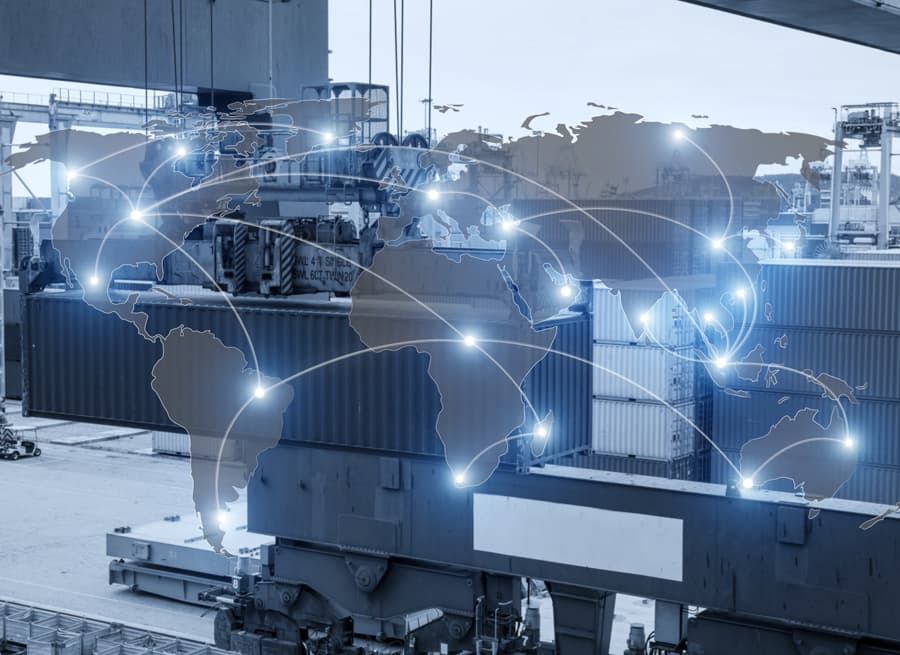 Connect supply chain with an integrated suite of business applications designed to outperform change.
To meet the modern customer demands of more individualized products, Oracle logistics solutions provide businesses with real-time information and tools to analyze and simulate critical decision-making.
Whether it is modernization for resilience and growth or maximizing manufacturing efficiency, with Oracle Supply Chain Management (SCM) solutions augmented with Nsight's expertise, businesses can say up to date with continuous enhancements, and embedded advanced technologies like AI and ML to help identify changing demands, identify incongruities, forecast possible outcomes, and make recommendations.
As an Oracle partner, we utilize best practices and deliver superior Oracle implementations with customized ways of standardizing and executing tasks to achieve greater performance in the aspects of manufacturing, supply chain planning and execution, procurement, inventory management, order management and logistics. We optimize business performance by continuously improving forecast accuracy, collaboration, and comprehensive visibility with adaptable and resilient supply chain management.
SAP EWM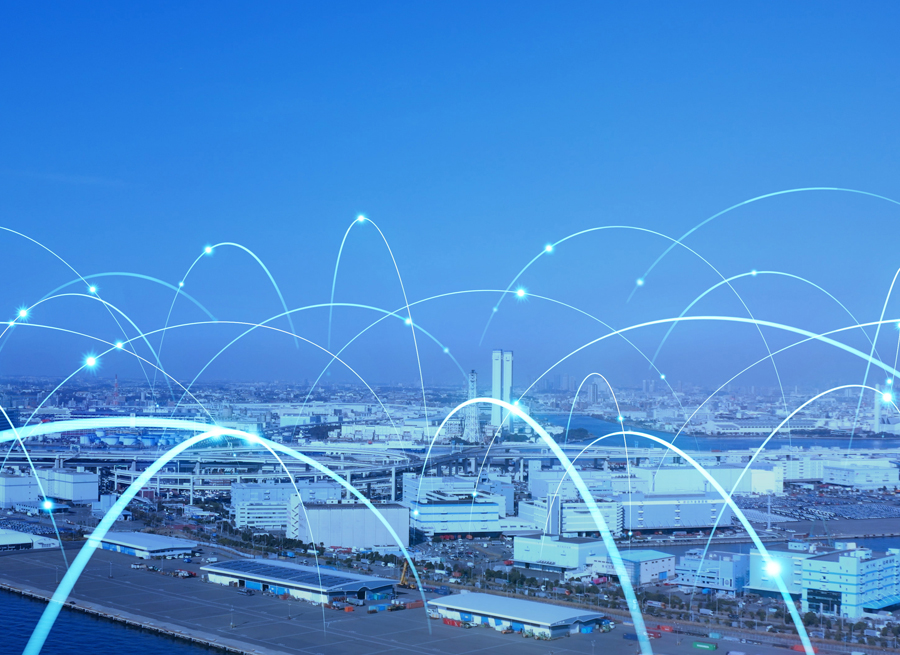 Modernize supply chain and achieve warehouse operational excellence with the next gen SAP S/4HANA EWM
Today, businesses need to empower their global supply chain network to respond to constant change and provide required elasticity, by seamlessly integrating the warehouse execution processes into the complete supply chain to check exceptions and to deliver real-time insights into forecasting and day-to-day operations.
Organizations should rely on clear and precise inventory along with robust resource management to keep a warehouse running flawlessly. They also need to automate and optimize conventional warehouse operations such as packing, inbound and outbound deliveries, storage, good receipts and more to maximize productivity. SAP S/4HANA EWM (Extended Warehouse Management) powered by Nsight's best practices helps meet effective warehouse management objectives by enabling businesses to make the most out of human resources and equipment assets by implementing controls for manpower, equipment, and space usage.
With years of proficiency in warehouse management technologies, we merge industry specific business process knowledge with dedicated SAP expertise to drive business results. We help businesses discover the best fit that suits their needs and steer them to operational excellence with innovation and digital transformation. We are the perfect partner when considering S/4HANA EWM, as we enable superfast and tailored discovery, and develop an agile methodology that facilitates enterprises save time, empower business users and become preemptive instead of impulsive.
We partner with businesses and help them in every step of their warehouse modernization journey by offering faster time-to-value solutions for Distribution Centers, Manufacturing Warehouses, and Sales Warehouses.
Discovery and Interactive Workshop
Warehouse Diagnostics and Assessment
Fit/Gap Analysis and Documentation
Solution Blueprint, Design and POC
Identify the best Deployment Option
Continuous Improvement and Support
As an SAP Partner, we are aware of the continually evolving EWM and warehouse functionalities in S/4HANA and we work closely with both the IT and business leaders to ensure the business implements the deployment option that best suits the current and future objectives, whether on-premise or on-cloud.
1
Decentralized EWM connected to ECC
2
Decentralized EWM connected to S/4HANA
SAP GTS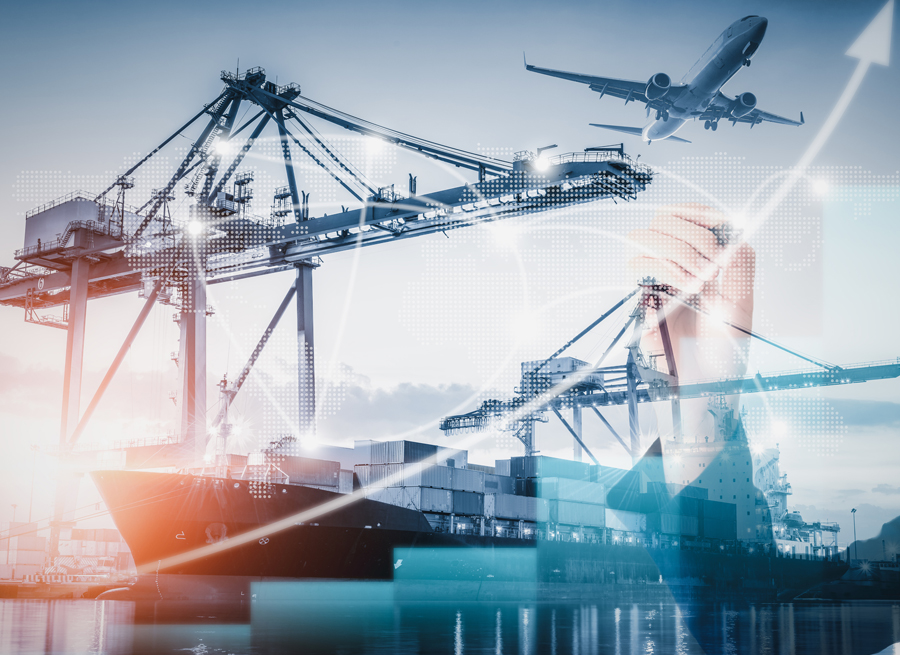 Automate international trade processes and realize greater compliance with SAP GTS (Global Trade Services)
As globalization continues to proliferate, the trade and production processes performed by enterprises are more and more becoming connected beyond domestic borders. Several operational departments such as purchasing, warehousing and sales have touchpoints with the delivery chain and foreign trade processes along the supply chain. New legal constraints are frequently introduced making the cross-border supply chain even more complex.
By leveraging SAP Global Trade Services (GTS), powered by Nsight's supply chain best practices, businesses can centrally control global trade, enhance trade management, and decrease compliance risks by automating processes and building unified, robust systems. From expanding footprint into newer markets, to sourcing cost-effective suppliers, organizations can achieve superior import/export compliance and administration, manage trade duty preferences, maintained on a single platform that integrates trade services across the complete enterprise.
We understand the requirements of both customs department and compliance managers. Our team comes with an exceptional consulting portfolio encompassing customs expertise, vast process knowledge in foreign trade, and technical skills. From start to finish, we help businesses comply with cross-border trade requirements effectively, reduce costs and risks associated with international trade by ensuring all regulatory compliances are met.
We partner with businesses and help them in every step of their global trade modernization journey by offering faster time-to-value solutions
Research and Solution Assessment
Business Prerequisites, Process Engineering & Blueprinting


Project & Change Management
Implement and Activate Solution
Data Management, Cleansing & Loading of existing data
Testing & Test Management