Procurement Transformation for lasting value with
Nsight

and

Coupa

Imagine if you had an intelligent tool to respond to your spending challenges and proactively address future challenges. It could boost revenue, enhance productivity, and build sustainable and exponential growth for your business. With the help of Coupa, a cloud-based SaaS platform for Business Spend Management (BSM), it is possible.

Leveraging our Coupa capabilities, organizations address different aspects of their supply chain, finance, and procurement processes. Our clients drive supply chain optimization, improved procurement value, and a dependable value chain. We enable our clients to build world-class procurement processes leveraging Coupa's advanced features.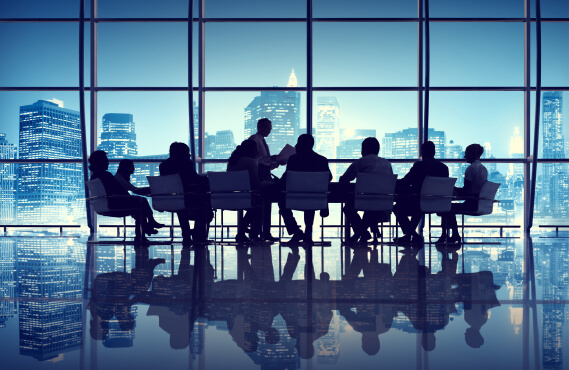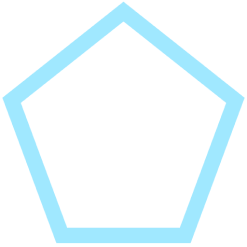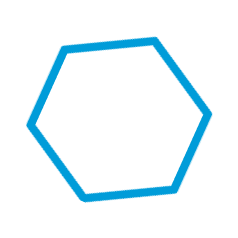 Optimize Every Area of your Business Spend Management
Why consider
Nsight

to implement

Coupa

?

Forward-looking organizations adopt Coupa to build a world-class procurement solution. In-house business spending management or procurement needs to be improved to manage businesses' complex and growing needs. The challenges for every industry have increased multi-fold, given the digital disruptions.

Nsight helps you respond to the current and future supply chain and procurement needs maximizing the value of Coupa.

Broad Coupa Implementation Experience
Broad Coupa Implementation Experience
We are helping our clients leverage Coupa and enhance their procurement, supply chain, and financial processes. Our rich implementation experience enables us to address even the most complex requirements.


Industry Expertise
Industry Expertise  Nsight has industry experts who are adept with the unique perspective of each domain. Our experts help us understand the impact of adopting Coupa, the complete procurement solution. We collaborate with clients to navigate the constant changes in different industries.

Vastly Experienced
Vastly Experienced Nsight has helped several clients transform and drive Coupa-driven business value. We enable enterprises to transform their procure-to-pay (P2P) and source-to-pay (S2P) processes using Coupa. Our team delivers seamless transformation and fluid operations while addressing our clients' business needs.  

End-to-end Services
End-to-end ServicesOur Coupa practitioners offer a complete suite of services, including functional and technical assessment, design, full implementation, catalog management, staff augmentation, training, and round-the-clock support.  

Global Delivery Model
Global Delivery Model 
Nsight has a global delivery model to extend the benefits of onsite-offshore delivery centers. Our comprehensive delivery model delivers enhanced transparency, visibility, access to best practices, business continuity, and disaster management.
Why should one choose
Coupa

?

In 2022 Magic Quadrant, Gartner named Coupa as a P2P leader based on its ability to help companies manage all types of spend across direct, indirect, and services.

Coupa is a robust cloud-based Business Spend Management application to deliver improved procurement, supply chain, and financial processes. It enables efficient, agile, and flexible supply chain operations across the organization.

Nsight and Coupa, teamed together, help clients across industries optimize spending, adopt procurement best practices, and leverage cloud-based financial applications with Coupa. Our clients trust us to accelerate adoption, align their stakeholders, enhance savings, and spend management, reduce operating costs, automate manual processes, and adopt the best implementation practices.

The key benefits of Coupa are:

Manage spend-related activity across the business versatile as multi-lingual, multi-currency, and multi-organizational Business Services Management (BSM) System
360-degree visibility across all business processes

Predictive spend analytics
Adequate inventory and expense management


Seamless integration with other ERP platforms
As businesses seek a more resilient and assured way to respond to future needs, Coupa helps organizations to build AI-centric insights, a responsible value chain, optimized spend management, and enhanced revenue. The combined capability of Nsight and Coupa enables source responsibly, mitigates risks, drives higher procurement value, and optimizes a business's spending.
Prepared to Maximize the Business Impact of Coupa?
Frequently Asked Questions (FAQs)
Poor procurement planning, lack of automation and supply chain risk management, inadequate needs analysis, and inefficient contract management processes are the top procurement risks.
Spend management refers to practices that ensure organizations make the proper sourcing and procurement decisions. Optimal business spending management improves the company's bottom line and enhances business performance. Additionally, it improves supplier relationships and helps manage financial risks better.
Coupa is an integrated cloud-based Business Spend Management (BSM) platform to cover the organization's procurement, supply chain, and procurement needs. It helps you control financial processes, enables compliance, and improves spending management.
Coupa is a cloud-based Software as a Service (SaaS) Business Spend Management or BSM solution from AWS since 2009. It offers speedy implementation, ease of use, innovation, and improved business agility.
The Coupa Expense Management platform helps manage, validate, and analyze spending across the organization. It offers a seamless way to manage advanced expense processing and helps reduce organizational risks, save resources, and drive T&E spending.
Coupa integrates seamlessly with other ERP systems like SAP, Oracle, Workday, NetSuite, Microsoft, and others. Find the right implementation partner, like Nsight, to help you leverage the total value of Coupa and the next-gen Business Spend Management system.
Coupa runs on Amazon EC2 Elastic Compute Cloud to support a robust disaster recovery system. It provides a simple web interface that allows easy configuration and support for substantial capacity with minimal friction.
Coupa Supplier Portal or CSP allows suppliers to receive purchase orders, submit invoices, and electronically track payment status. The platform is designed specifically for buyers and sellers to collaborate.
Search for a Coupa implementation partner with extensive experience in procurement transformation, driving user adoption, and building sustainable processes. With an implementation partner like Nsight, support your Coupa implementation from start to finish and maximize the total value of Coupa.
Coupa is a Procure to Pay or P2P platform to enable complete visibility and control over all the organizations' spending. It ensures better compliance, increased savings, more impact, and transparency over spending and costs.