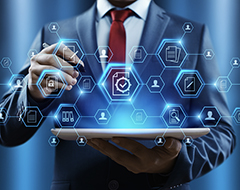 Case Study: Executing a Full-Scale Digital Transformation using SAP S/4HANA and SAP Ariba®.
Learn how a biotechnology company kickstarted their digital transformation SAP S/4HANA and SAP Ariba
The client's business growth faced several hindrances due to the absence of a unified IT plan, the need for appropriate process controls, and its disparate systems. Furthermore, the limited support resources reduced response time for issue resolution and process improvements. Read the case study to learn how Nsight's experienced professionals designed, developed, and implemented a full-scale digital transformation strategy for the client and helped them leverage the incredible capabilities of SAP S/4HANA and SAP Ariba.