Unleash New Possibilities with Nsight's Manufacturing Industry Acumen
Emerging technologies push the manufacturing industry to maximize efficiency, transform the manufacturing value chain, and boost profitability. Nsight works closely as a business partner to apply technology to strengthen all the pillars that help a manufacturing business to grow. Our vast experience helps our clients to create a connected, intelligent, and automated business transformation.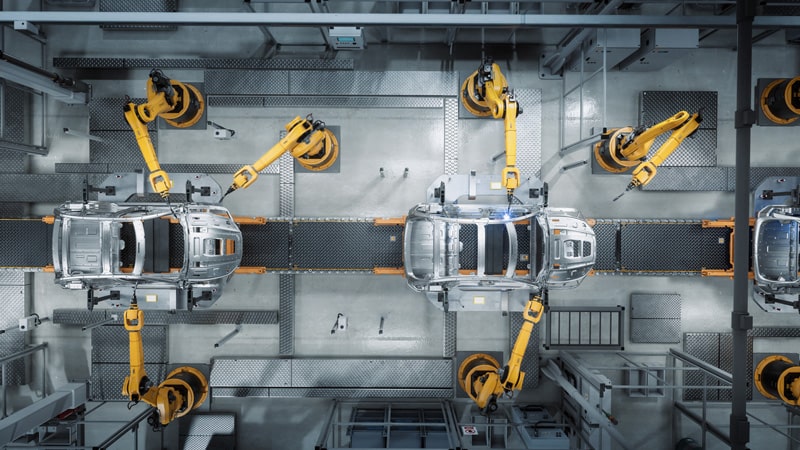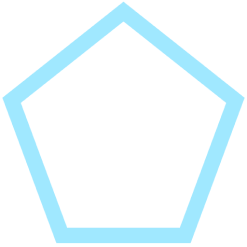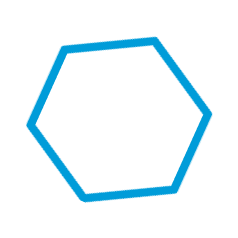 Achieve Sustainable Growth in Volatile Times
Why Consider Nsight for your Manufacturing Business?
As digital transformation impacts every industry, the manufacturing industry is adopting it to change the traditional business processes and operations. We combine experience, proficiency, and domain knowledge to help you achieve faster and assured results.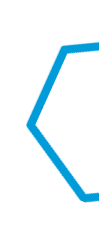 Deep Industry Knowledge
Deep Industry Knowledge
We help all the leading manufacturing businesses like industrial and electronics manufacturing, aerospace and defense, chemical and process manufacturing, and automotive manufacturing. Our experts are well versed in manufacturing processes to ensure that we innovate and grow our clients' business.


Invested in Latest Trends and Technologies
Invested in Latest Trends and Technologies 
Our experts understand the urgency and criticality of the manufacturing companies to become hyper-connected and the need to master the industry 4.0 trends. At Nsight Center of Excellence (CoE), we are heavily invested in new technologies to help them become digitally ready and customer-centric. 


Well-versed with Kanban System
Well-versed with Kanban System
We help clients with the lean manufacturing system, Kanban, which is a part of Just-in-time and lean manufacturing. It avoids unnecessary inventory buildup during the production lifecycle and helps achieve manufacturing efficiency. 

Strong Partnerships
Strong Partnerships
We understand that one of the most critical factors to ensure success and innovation are strong partnerships with technology leaders. Nsight has a long-standing partnership with technology platforms to ensure technical excellence, flexibility, and interoperability. 

Industry-Focused Solutions
Industry-Focused Solutions
Given the numerous changes driving the manufacturing industry, we have developed manufacturing industry-focused solutions. Across the entire value chain, our solutions help our clients reinvent, build resilience, and grow despite disruptions. 

Result-Oriented Delivery Framework
Result-Oriented Delivery Framework
We combine our experience and knowledge to establish a result-oriented and flexible framework and methodologies. Our proven framework assures better business outcomes in a shorter time for the manufacturing businesses. 


In-depth Knowledge of Manufacturing Strategies
In-depth Knowledge of Manufacturing Strategies 
Our experts optimize Make-to-Stock (MTS), Make-to-Order (MTO), and Assemble-to-Order (ATO) manufacturing strategies. We help clients produce complex products with variant configurations and recommend best practices for each strategy (with the right toolset, predictive analytics, and adaptable functionalities). 
Are you Ready for Digital Manufacturing?
What are Nsight's Manufacturing Solutions?
Nsight can help ramp up digital transformation for the manufacturing business, develop AI and IoT enabled more innovative factories, optimize production with emerging technologies, and drive more innovative operations. We are helping our manufacturing clients leverage the latest technologies to help them achieve a digital future.
Inventory Management
Inventory Management helps you manage, manufacture, store, and use business inventory for effective and efficient stock management. We help with automatic batch management for effective manufacturing order management and related processes involving purchasing, production, sales, reporting, and holding stock.
Material Requirements Planning (MRP)
MRP (is a computer-based inventory management system) helps improve business productivity. It works backward from a production plan to establish inventory needs for raw materials and components. Nsight team ensures that you optimize inventory management, reduce customer lead times, and improve customer satisfaction with the MRP module.
Order Management
Enables you to execute orders efficiently to quickly track, manage, and fulfill orders. At Nsight, you can ensure complete transparency of the order status, manage customer records, ascertain seamless payment and invoicing, and assure streamlined order management.
Warehouse Management
Enables you to efficiently manage the day-to-day warehouse operations, optimize inventory storage, and fulfill orders on time. We help produce a predetermined inventory according to forecasted demand with Make-To-Stock (MTS) or 'push' replenishment. Our team can help with batch manufacturing by handling units with or without warehouse management.
Field Service Management (FSM)
Streamline field service operations, empower technicians to resolve issues, and enhance customer satisfaction. We help automate field operations, manage inventory, track vehicles, streamline workflows, and deploy the right agent at the right time.
Supply Chain Optimization
Optimize supply chain planning, procurement, transport, and warehouse management. You can improve the supply chain operations, like batch management and shelf-life monitoring, to optimize supply chain processes and integrate seamlessly with quality management inspection.
Transportation Management System (TMS)
Improve day-to-day transportation for timely delivery of freight and goods. We help you leverage emerging technologies and integrate transportation systems with other systems like the global trade system for a complete TMS.
Product Lifecycle Management (PLM)
Manage the entire manufacturing lifecycle efficiently, covering all phases, including inception, design, manufacturing, sales, labeling of manufactured goods, and service. PLM helps align and integrate critical resources so product information is accessible across the organization.
Innovate, Automate, and Transform your Business
Frequently Asked Questions (FAQs)
Internet of Things (IoT), Robotic Process Automation (RPA), cloud computing, Artificial Intelligence (AI), Machine Learning (ML), and Cybersecurity are some of the leading technologies driving Industry 4.0.
The manufacturing industry is under constant pressure to optimize and automate the supply chain and warehouse management. There is an increased need to adopt digital transformation for improved operational efficiency and better customer service with the help of emerging technologies. The sharp increase in environmental accountability is an added requirement for manufacturers.
Internet of Things (IoT), Robotic Process Automation (RPA), cloud computing, Artificial Intelligence (AI), Machine Learning (ML), and Cybersecurity are some of the leading technologies driving Industry 4.0.
Automation has become an industry standard to gain complete control of the manufacturing processes. It helps with faster production, decreased manual errors, reduced system complexities, and increased productivity.
The three types of manufacturing are Make-to-Stock (MTS), where a factory produces stock held in showrooms), Make-to-Order (MTO), where a manufacturer waits for the order before the production can start, and Make-to-Assemble (MTA), where a manufacturer produces components in anticipation of an order.
Repetitive manufacturing refers to the production of goods in quick succession. The process goes together with automated assembly processes. Some examples of repetitive manufacturing are the production of automobiles, electronic goods, durable consumer goods, and others.
A smart factory defines the digitalization of a manufacturing unit. For example, a smart factory shop floor collects and shares data across all connected devices, machines, and production systems.
We empower manufacturing businesses to address operational challenges, optimize the value chain, leverage established frameworks and methodologies designed specifically for the manufacturing industry. Accelerate digital transformation with our expertise in AI, ML, analytics, mobility, RPA, and IoT. Speak to us to learn more.
Related Resources