Adopt a Comprehensive
Learning Management System

for all your Users

In a complex working environment, one must constantly train remote employees effectively and consistently. One of the biggest challenges for different teams is onboarding new employees, vendors, and partners, upgrading the skills of sales teams and other groups, and ensuring trained customer services teams. Litmos is a leading enterprise learning solution built to meet any organization's internal and external training needs.

Nsight can help you discover, implement, Integrate, and support Litmos solutions. Our certified professionals help organizations to gain maximum value from Litmos, one of the most efficient eLearning systems. We help enhance the time to market and create an inspiring experience for the employees. With a deep understanding of learning solutions, our team works closely with you to improve your people's retention and productivity drastically.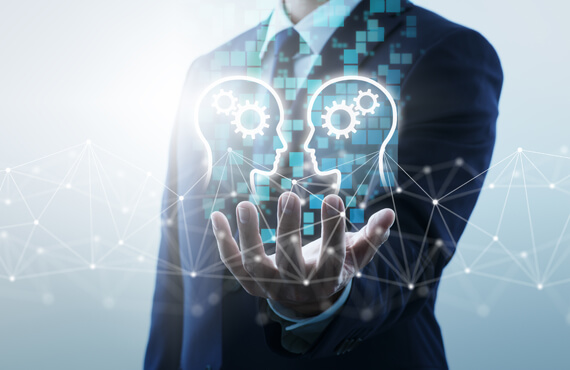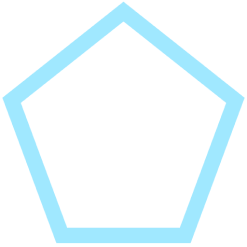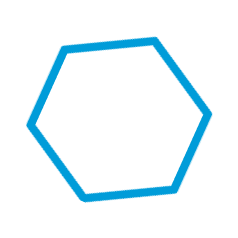 Redefine Learning and Realize your Organization's Greater Purpose
Why consider
Nsight

for

Litmos

?

Some of the top challenges that the Learning and Development (L&D) teams or HR departments face are onboarding new employees and motivating the existing ones. Upskilling and cross-skilling people, lack of employee feedback, ineffective and outdated learning methods, adapting to remote training, and measuring the Return on Investment (ROI) on the learning investment. Litmos is an easy-to-use eLearning solution with pre-built courses for every business segment and an intuitive interface. The complete learning platform is the fastest-growing extensible platform with solid features of unique connectors and APIs.

End-to-end Services

End-to-end ServicesNsight offers strategy planning, proof of concept, setting up a Litmos account, integration with the back-office system, migration of existing courses, and reporting to measure overall eLearning effectiveness. We support organizations to train or test (with functional and regression testing) and help the HR department with an end-to-end learning and development system. 


Talented Resources

Talented ResourcesWith a talented pool of resources, we have certified Litmos consultants, business and domain specialists, and professionals who understand the HR function well. They can help leverage proof of value solutions to achieve the desired training goals and flexible and consistent results for your resources.


Extensive Experience
Extensive Experience
We have helped many clients deliver an end-to-end learning management system implementation and achieve their learning needs seamlessly. Nsight specializes in creating custom content and flexible solutions to address your employees' most complex training needs. Our team can build a robust and effective solution to align and meet the unique needs of each employee.


Flexible Implementation Framework
Flexible Implementation Framework
With a flexible implementation framework, we ensure that you adopt Litmos to meet your short-term and long-term organization learning goals. As we have worked with clients across industries, our framework combines our best practices and experience from several implementations.
Why should one choose
Litmos

?

More than 30 million people in 150 countries trust Litmos.

Litmos is a powerful and cloud-hosted training system with pre-packaged courses available through an innovative and holistic platform. As one of the most secure platforms, the new-age learning management system provides three times more value than traditional learning solutions. The LMS can scale and support millions of users and offer a simple user interface. One of the top features of Litmos is its ability to provide an off-the-shelf library of professionally created courses meant for different business segments.

Trends show that extensive training drives better employee performance and makes employees feel engaged and motivated. Known as a leading enterprise learning solution, our clients on Litmos experienced higher employee lifetime value, retention, productivity, and increased revenue.

Configure an intuitive User Interface (UI) to meet unique user needs

Quick deployment and simple integration with the rest of the ecosystem


Gamification and interactive hotspots to make learning fun

Scalability to support multiple users (option to support global users)

Blended learning to support both online and offline learning

Universal round-the-clock accessibility on any device

White labeling and custom branding

Unfailing security where all data is encrypted and protected with a firewall

Advanced reporting to measure the effectiveness of training

Automate alerts and reports and benefit from AI-powered analysis

Ready to use connectors for the seamless integrations
Drive a more Personalized and Progressive Learning Experience
Frequently Asked Questions (FAQs)
Learning Management System (LMS) helps deliver training to internal (including sales, service, operations, and HR) and external people (including vendors, associations, resellers, partners, volunteers, franchisees, and others) within an organization. Some examples of LMS are Litmos and Moodle. A Content Management System (CMS) is a framework wherein content is published and displayed on the website. Some popular CMS platforms are WordPress and Drupal. Litmos provides a CMS platform to host the courses and the learning paths on the platform.
Organizations with traditional training systems need help with duplicate training records, inefficient tracking and reporting, no support for online learning, difficulty managing the unique needs of different users, and the need for software integration.
LMS creates engaging and exciting onboarding training, assures self-assured and satisfied employees, enhances skillsets of learners, improves their job performance, inspires long-term employee satisfaction, improves their job performance, and integrates employee personal and professional development.
Litmos offers multiple features like course creation and management, instructor-led training, video assessments, gamification, certification, easy tracking and reporting, customized learning path, task automation, and social learning. Watch our on-demand webinar to learn more.
Litmos is one of the most secure learning management systems. It offers simple integration and quick deployment, quick user onboarding, advanced analytics and reporting, and enhanced user engagement. Additionally, the LMS provides comprehensive off-the-shelf training courses, rapid automation, and freedom to learn from any device at a time convenient for you. To learn more, read our detailed blog.
The off-the-shelf content covers critical business segments like customer services, human resources, diversity and inclusion, personal development, health and wellbeing, communication and social skills, finance skills, sales mastery, IT skills, cyber security, retail, FCA compliance, marketing, conflict management, leadership and management, and several others.
Litmos is Software as a Service (SaaS), which means it is accessible anytime and over any channel. It is free to sign up for a Litmos account and get started in no time. It takes several months for numerous LMS products to deploy. On the contrary, you can deploy Litmos in minutes and start reaping the benefits of the LMS immediately.
Litmos has 30+ connectors and APIs to seamlessly share information between Litmos and other systems such as HRMS, eCommerce, CRM, and back-office systems (Salesforce, Shopify, Jira, Slack, concur, Adobe Magento, certify, Stripe, etc.). Litmos also provides APIs for custom integrations.
Litmos learning solution can help employees, partners, customers, gig workers, sales, contractors, suppliers, operations teams, compliance, service, and customer support teams.
Change the Learning Landscape within your Organization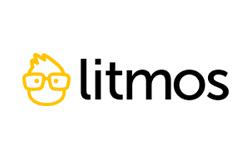 Nsight is a Litmos Partner. We have certified and experienced Litmos professionals to provide end-to-end services. Delivering sustained value to customers, we have the right experience and best practices to support Learning Management System (LMS) implementations. Nsight is committed to creating winning solutions for clients as a long-standing partner.