Innovation and knowledge are the key factors driving the growth of organizations. Experts believe that organizations that keep training and learning as an organizational priority have a highly motivated workforce. After the pandemic, however, prioritizing employee training and continuing classroom learning sessions was complex. Every function in the organization turned virtual. Slowly but surely, as the Learning & Development team adjusted to the new normal, they switched to virtual learning. Learning Management System or LMS is the answer to all the training-related challenges in the pandemic-hit world. LMS helps to virtually document, track, report, and automate organizational learning.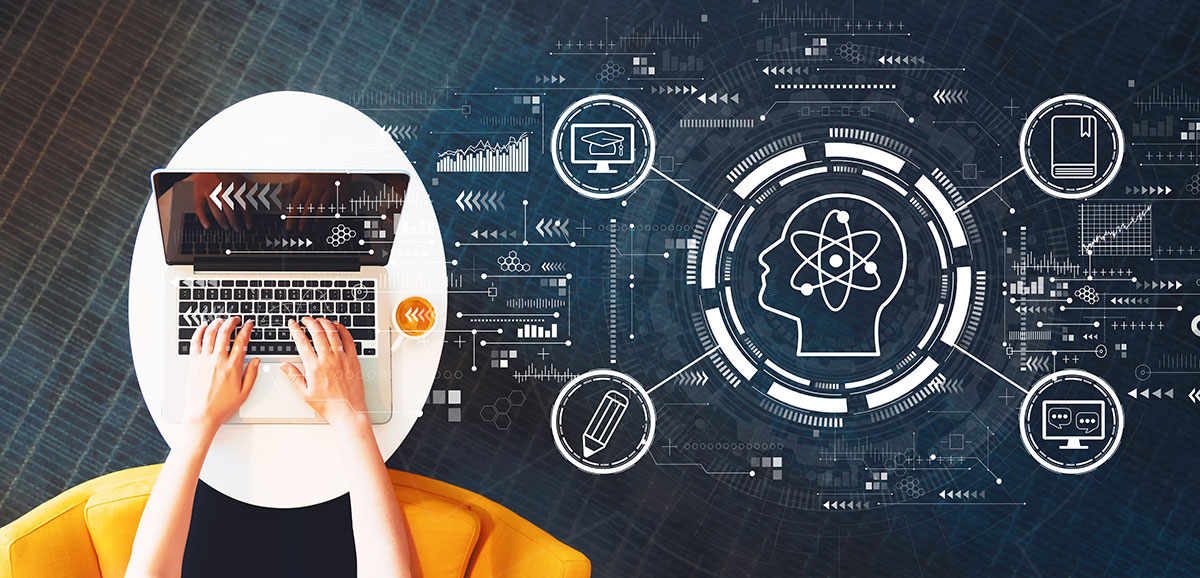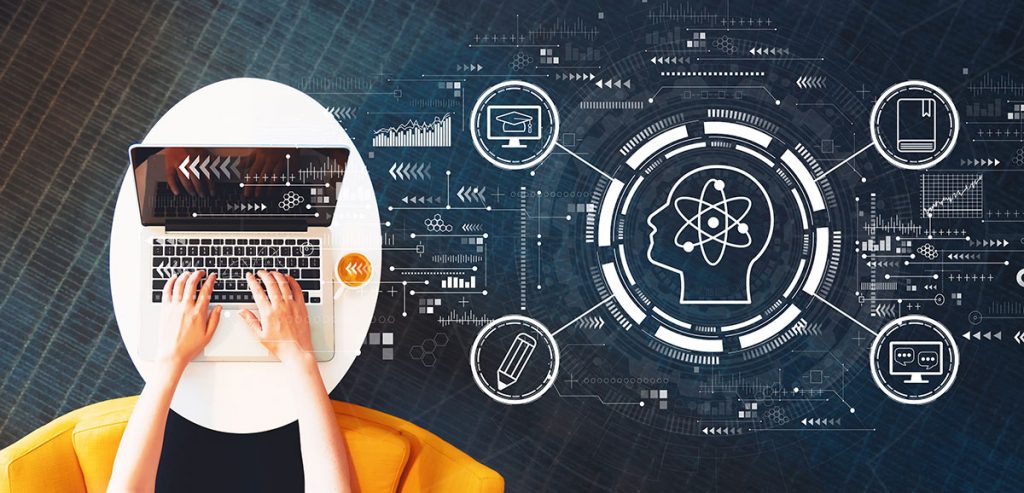 Key Take-Aways
Corporate learning took a backseat during the pandemic.
Organizations are adopting digital learning and need to invest in a robust LMS or learning management system.
It is software to develop, deliver and train employees virtually and centrally.
LMS can support your workforce as they gradually return to work
SAP Litmos, one of the leading learning management systems for corporate training, helps you meet the changing learning requirements.
Nsight can help you implement and leverage SAP Litmos seamlessly in your organization. Connect with our SAP Litmos team to meet new L&D goals.
Request a Free
SAP Litmos Demo
How did the pandemic impact corporate learning?
The corporate world is adjusting to the way things have changed in the new normal, and so is the HR department. They have the responsibility to align strategic business goals with the individual goals of employees. Due to COVID-19, there is a lot of unpredictability and a heightened sense of insecurity for the workforce. L&D needs to invest in a continued culture of learning and offer a personalized, proactive, and relevant learning experience to employees.
There is a need to invest in new learning technologies and refine the virtual learning experience for the workforce. Digital learning platforms, like a learning management system, helps employees access training from different devices. It enables people to receive training on soft skills, mental health, cognitive skills, upskilling, cross-skilling, and upgraded knowledge on technologies. It also allows L&D and HR teams to track the progress with intuitive reports and dashboards.
Why digital learning?
Easy and fast availability to digital learning material
eLearning offers the freedom to access learning from any device from the comfort of homes. Users do not have to be physically present to complete a training session.
If the learning sessions are not live, users can finish the training at a time that suits them and access it from any device. They can also repeat the content repeatedly if they wish.
Easier to distribute
The HR and L&D team can easily track the virtual training and learning sessions of all employees with a digital learning management platform. The learning management system helps a greater consistency in delivery and quality. Employees can micro learn (consume content in bite-sized pieces), and gamification helps to engage users.
Easier to measure
L&D can integrate assessments to track the performance of trainees. Learning behavior, interactive quizzes, and other measures can help track learner progress. Most of the digital learning platforms offer analytical and reporting tool that gives instant access to measure the effectiveness of the learning system.
What is a Learning Management System (LMS)?
Training is a critical aspect for any organization to upskill and drive its workforce. It helps employees to stay engaged, motivated and helps enhance their productivity. Several companies have taken technical training, soft-skill training, employee onboarding, vendor or associate training, and training on a virtual platform.
Learning Management System (LMS) is a software application to support the learning system. While it is critical to decide the right LMS technology, building a solid learning strategy helps achieve an efficient and effective learning solution.
You can measure the effectiveness of the learning strategy and learn how it impacts the business results. The efficiency of the learning strategy relates to the cost-effectiveness and return on investment. The learning strategy must be aligned to the current business needs and be future-ready to the business requirements. Most importantly, the learning strategy should focus on user engagement.
How can LMS help your workforce to return to work?
Some organizations intend to adopt a hybrid model (combine a physical return to the workplace and remote working). Others are planning to go back like it was pre covid. Irrespective of the return plan, organizations want to upskill their employees as they return to the office. Some organizations need to train their employees on COVID protocols and the new safety norms to follow.
The rules of customer experience have changed. Therefore, some organizations need to train their sales teams, vendors, and associates accordingly.
It can be tough to find the right technology to support all the learning initiatives. Learning management systems cannot operate in isolation but need to be integrated with other systems in the organization. For example, it should seamlessly integrate with CRM, HRMS, and other IT systems.

Understanding SAP Litmos
To learn more about SAP Litmos, watch this SAP Litmos YouTube video to get a high-level understanding of the platform, some of its key features, and how it can help your organization.
Why SAP Litmos?
SAP Litmos is a powerful, easy-to-use, and secure learning management system. It helps manage all training needs from a highly secure and centralized location. The cloud-based learning solution enables the HR team to publish, distribute, schedule, and track web-based training courses.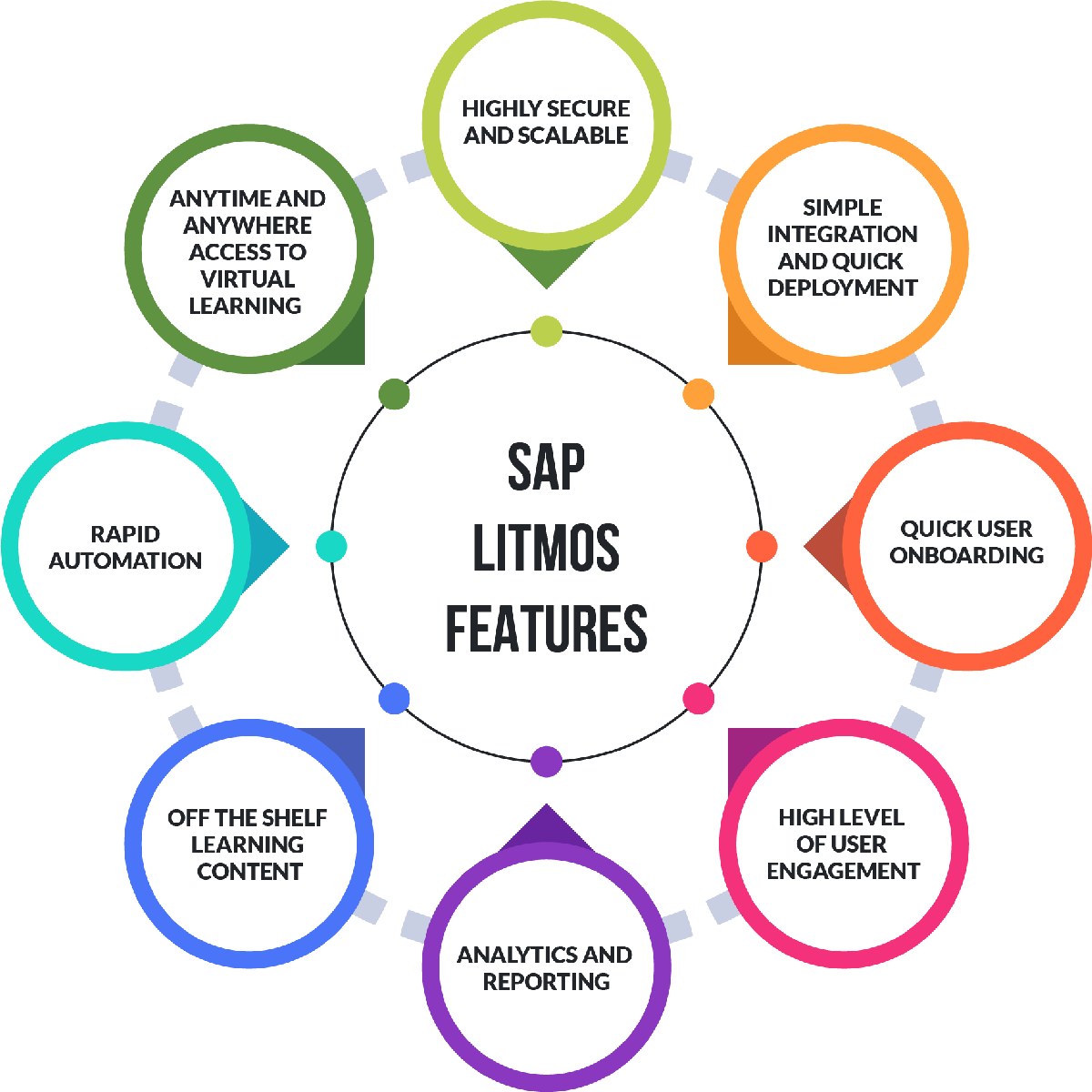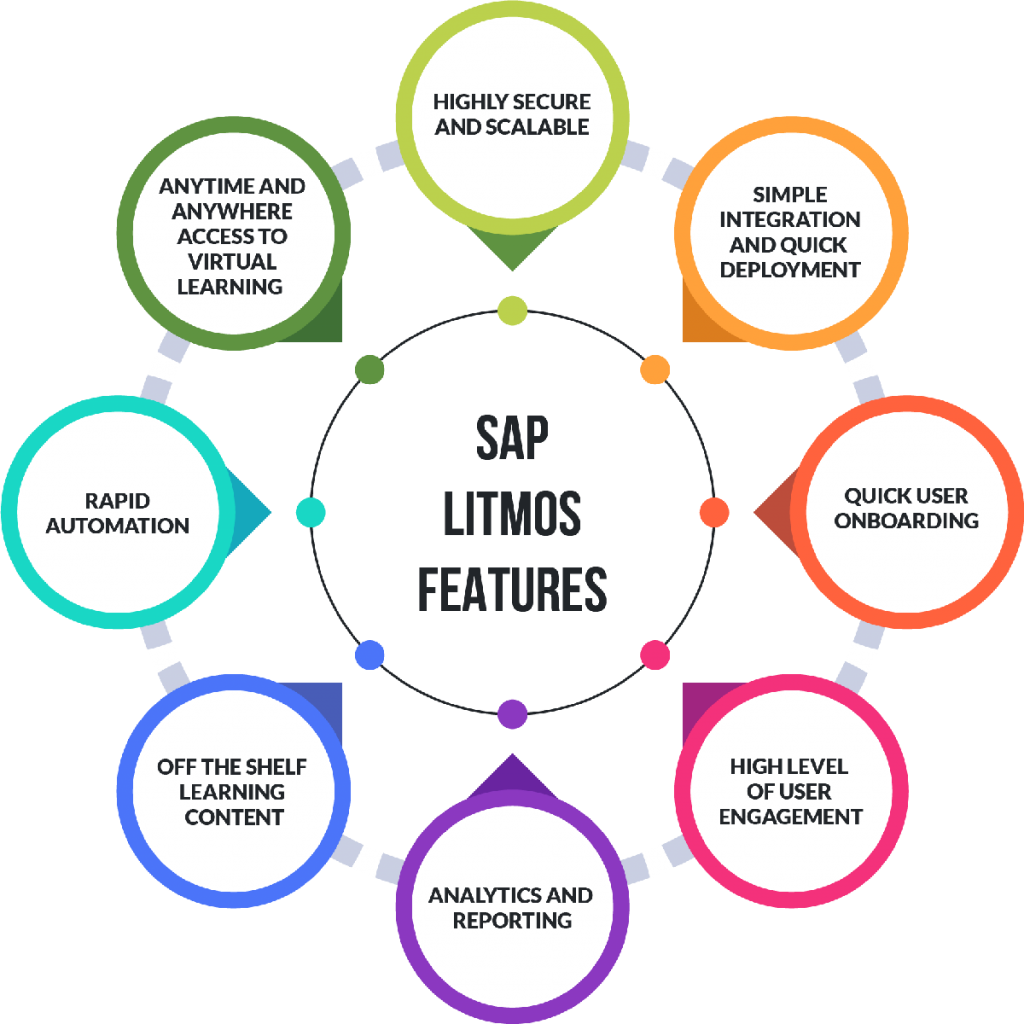 Quick user onboarding
SAP Litmos has a bulk upload option where one can add users quickly. Also, it provides an integration option with other HRMS and CRM software to directly pull users into the system.
Simple integration and quick deployment
Litmos provides 30+ connectors and APIs to integrate them with different HRMS, CRM, and other IT systems. Litmos helps to easily monetize courses using pre-packaged features or set up an online storefront using its powerful Shopify integration.
High level of user engagement
Litmos offers different gamification tools and discussion forums to encourage user participation. Users get badges for motivating their peers to learn. They can share badges on social media such as LinkedIn, Twitter, and other channels.
Highly secure and scalable
The data is secure as it is encrypted and protected behind a firewall. Depending on the requirement, it is easy to ramp up SAP Litmos.
Analytics and reporting
Easy to measure performance metrics, track course completions, and built-in analytics.
Off the shelf learning content
SAP Litmos provides instant access to professionally created learning courses and training material. It is also easy to develop and include your training courses within the system.
Rapid automation
Users can receive automated alerts, notifications for assigned courses, and AI-powered analysis and score with the help of self-assessment videos.
Anytime and anywhere access to virtual learning
Users can seamlessly access training from different devices.
How can Nsight help?
At Nsight, we tailor the SAP Litmos solution that best suits the business requirements with the industry-specific best practices. We help clients to plan, adapt, and support the SAP Litmos application. As a certified SAP Litmos partner, we can help to shorten the LMS implementation and innovation cycles through an optimized and integrated process. Nsight can help to adopt best-of-breed functionalities seamlessly while ensuring faster ROI and the scalability of the suite.
Conclusion
We have moved into a new learning environment with challenges that we have never experienced earlier. There is a need to develop a unique and creative approach to keep workplace learning going to navigate the current transition. The Covid-19 pandemic has provided L&D functions with an excellent opportunity to reinvent and leverage the potential of digital learning for the growth of individuals, businesses, and partners in the new normal. Insights from digital program data will improve learning with a focus on skills that are more in demand. It equips teams with a diverse set of talent necessary to remain resilient in the face of adversity. It's past time for the company to invest in fostering a learning culture.
You can speak to our SAP Litmos team today to understand how we can change the learning landscape for your organization.
About the Author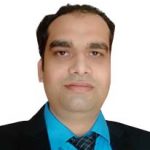 Sudhakar Jha has over a decade of experience and expertise helping clients across multiple industries to adopt emerging technologies. He is a technology specialist who combines his innovative mindset to enable enterprises to leverage cutting-edge technologies like SAP Litmos. Sudhakar is an experienced solution leader and certified in multiple SAP technologies, including SAP Litmos.