Capture the Full Value of
Workday

with

Nsight

It is impossible to navigate the macroeconomic climate with a legacy system, and the HR and Financial Management System is no exception. Workday is a cloud-based enterprise solution to manage Human Capital Management (HCM), Financial Management, and Enterprise Resource Planning (ERP).

Our professionals work across different industries to reduce risk, ensure successful outcomes, faster ROI, and an integrated Finance and HR system. We have a solid understanding of Workday and deliver a complete HR transformation. Together, Nsight and Workday can help you underpin long-term growth with a focus on the workforce.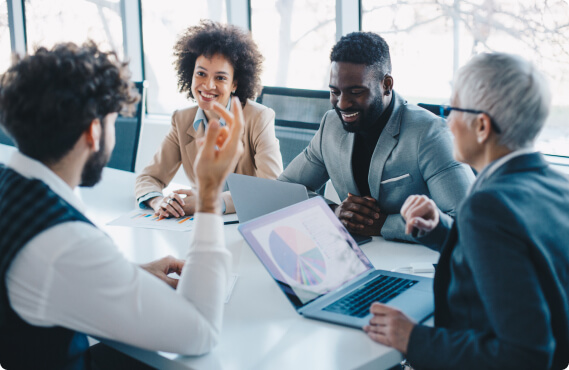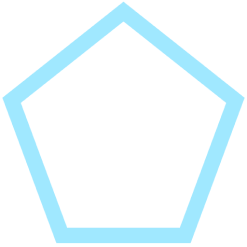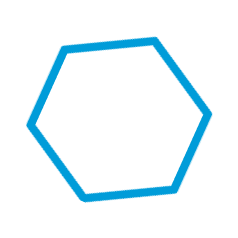 Unlock Higher Performance, Agility, and Growth for your Workforce
Why consider
Nsight

to implement

Workday

?

The modern-day CFO understands the need to reduce costs and respond to the lack of increased reporting and intelligence evaluation. Nsight and Workday can help organizations to become skill-based, improve employee experience, and optimize HR and finance operations across the business. Experience the benefits of Workday and unlock a 360 value of an end-to-end and efficient HR and finance platform.

Extensive Implementation Experience

Extensive Implementation Experience
We are known as a leading Workday implementation partner, given our vast implementation and integration experience. Our experts are proficiently supporting you throughout the implementation cycle, including managed services.


End-to-end Services

End-to-end Services
Nsight provides end-to-end support for Workday application management, technology integration, program management, business process and functional configuration, and testing. We extend round-the-clock support to enhance the performance of our clients' Workday system.


Change Management Professionals
Change Management Professionals
Implementing Workday is not merely a technology implementation but impacts every process related to the employees. We have experienced Change Management professionals to ensure a seamless and organization-wide acclimatization and acceptance of the new technology.


Industry-Wide Experience
Industry-Wide Experience
We are a large global provider of Workday services for clients from industries like Automotive, Aviation, Defense, Biotech, Consumer Goods, Construction, Media and Entertainment, Manufacturing, Retail and Wholesale, Healthcare, Services, and others.
Why should one choose
Workday

?

Workday helps businesses switch to a skill-first approach to establish a more inclusive and agile work environment. It enables organizations to harness the power of data for making agile decisions and leverage growth opportunities. The cloud-based enterprise solution offers Financial Management (cloud ERP), Human Capital Management, and Cloud Financial Planning and Analysis.

The key features of Workday HCM, Financial Management, and ERP are:

Professional Services Automation







Employee Self-Service and Benefits


The flexible platform helps optimize business processes like professional service automation, including project and resource management, spend management, and other such business operations.
Improve HR and Finance processes substantially
Enables effective management of remote teams
Enables real-time reporting and analytics
Enable a secure SaaS platform
Pricing as per the individual needs of an organization
Manage payroll, learning management, talent management, recruitment, and talent retention
Accelerate your Journey to Tangible Value from Workday
Frequently Asked Questions (FAQs)
The last two years have been tough for every business in every industry. Some companies spiraled down entirely as the market demands and consumers changed drastically. HR is no exception, and it suffered retention and recruitment challenges, expectations of flexible working, the need for new training and development strategies, and an increased focus on employee health and wellness.
Workday is a cloud-based software platform for Enterprise Resource Planning (ERP), Human Capital Management (HCM), and Financial Management. As per Forbes, Workday is an excellent choice if you are the owner of a business with 250 to 1,000-plus employees and require workforce management tools (onboarding and training, scheduling and leave management), as well as HR analytics tools (pay management and performance evaluation and management).
Workday is a comprehensive solution suitable for mid-sized and large businesses, helping them manage HR, employee data, and payroll. It allows organizations to optimize Financial Management and Enterprise Resource Planning (ERP).
Financial Management enables planning (ensures that enough finances are available at the time required), financial control (ensures optimal utilization of assets), and decision-making (channelize organization's resources to reinvest profits).
Workday's Human Capital Management (HCM) combines human resources, benefits, attendance, recruitment, talent management, and payroll. It is built from scratch and delivered in the cloud. The HCM Suite helps organizations embrace change with operational insights into the workforce.
Workday ERP includes sales planning, real-time analytics, and workforce planning for the entire organization. It is a true cloud and integrated SaaS software that helps clients across multiple industries.
The right Workday implementation partner, like Nsight, offers strategic thinking, certified team members, and business, technical and HR professionals. Additionally, the partner provides end-to-end services like advisory and design, integration, deployment, Workday optimization, reporting tool configuration, Application Management support, and Change Management.
Workday provides deep analysis of your workforce data to derive data-driven insights, support decision-making on people, and offers enhanced visibility and transparency. It has a range of prebuilt and configurable components to help build an engaged workforce.
Workday is a widely accepted software system that provides a smoother user interface experience built on modern technology. It is a leading HR software cloud-based solution that addresses current and future workforce-related challenges.
Embrace and Reinvent the Future of Work