Achieve
Greater Data Insights

with Tableau

Businesses must make quick and accurate business-critical decisions. These decisions include a clear strategic and operational direction to address the current challenges and prepare for a better future. Real-time analytics are critical to making faster decisions and improving customer experience. Tableau is a powerful analytics platform that provides data visualization and drives real-time data-driven insights.

Our end-to-end Tableau services help our clients with administration, customization, advanced visualizations, master data management, and reporting transformations. Nsight's Tableau professionals ensure a seamless implementation of the next-generation analytical platform and ensure that you leverage valuable insights to empower your decision-making.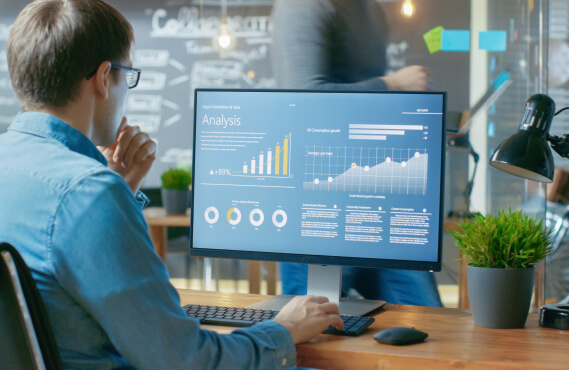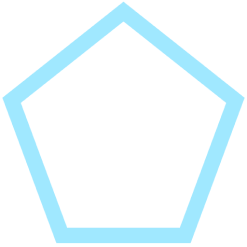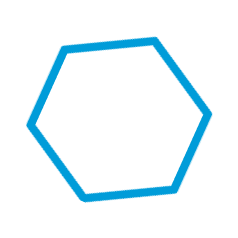 Bolster your Ability to make Data-driven Decisions
Why consider
Nsight

to implement

Tableau

?

As a trusted partner, we enable faster decision-making, data analysis, and visualization for improved productivity with improved analytical capability and better visibility into critical trends. Whether your organization is big or small, Nsight helps you build advanced competency to get visually enriching and insightful data.

Comprehensive Tableau Services
Comprehensive Tableau Services
Nsight offers end-to-end data analytics and visualization services across all industries. We provide data preparation, integration, modeling, dashboard development, and support with Tableau. With our expertise, our clients customize, integrate, and automate as per the specific needs of their enterprise.


Strong Focus on High Quality
Strong Focus on High Quality We have an uncompromising commitment on quality with our ISO-certified Quality Management System (QMS) processes and standards deliver excellence in all engagements. It enables our business to respond to errors proactively and enables consistent delivery as per customers' expectations.

Industry Specialists
Industry Specialists We have specialized industry specialists well-versed in strategic-level intelligence critical for your business. Proficient in Tableau, they enable our clients to transform your data into insightful information and leverage the powerful features of Tableau.   

Result-driven Engagement Framework
Result-driven Engagement FrameworkOur clients seek a reliable, highly responsive, flexible, and results-driven engagement model. Our skilled professionals understand the importance of helping clients shorten the time to market with the flexibility of onshore, offshore, and nearshore teams.

Complete Ownership of Projects
Complete Ownership of Projects 
Whether a small project or a multiyear engagement, we take full ownership of meeting our customers' business objectives. We go the extra mile to take the role of a trusted advisor so an organization can maximize the Tableau investment.

End-to-end Services
End-to-end Services 
We offer comprehensive consulting and development services leveraging Tableau to cover the entire business intelligence cycle. Our services include business assessment, implementation roadmap development, data model design, customization, go-live, and round-the-clock support.
Why should one choose
Tableau

?

Tableau has been named a Leader in the Gartner Magic Quadrant for Analytics & Business Intelligence Platforms for the 10th consecutive year.

Nsight helps organizations with end-to-end data and visualization Tableau services for a clear, simple, and visually appealing way to gain actionable insights from your data. Tableau offers advanced data visualization and analytics features with the capability to manage complex business intelligence challenges. It helps transform the organization to become data literate, improving decision-making, enhancing productivity, and elevating employee and customer experience.

The key benefits of Tableau are:

Transforms data into actionable insight self-service analytics

Intuitive user interface that non-technical resources can easily use



Option for advanced visualization
Tableau offers a robust set of data visualization features. With our deep experience and proficiency in Tableau, we help our clients with custom dashboards and data representation implementations so executives can make data-powered decisions.
Drive Actionable Insights with our Tableau Services
Frequently Asked Questions (FAQs)
Some of the biggest challenges you might face during the implementation of a BI platform are:
Employees resist adopting the BI solution,
The inability of the implementation partner to understand your needs or industry,
Lack of communication between the BI service provider and your critical stakeholders
Data integrations issue due to multiple legacy systems
The standard features of any BI platform are its ability to offer data visualizations, customizable dashboards, and provide data quality management. A comprehensive BI platform offers the faster data-mining capability and allows performance tracking against Key Performance Indicators (KPIs).
Business Intelligence (BI) represents strategies and technologies for storing, mining, analyzing, and combining data to drive value and insights. BA is turning an organization's raw data into meaningful information. It includes data mining and aggregation, forecasting and predictive modeling, and data visualization. Business Analytics and Data Analytics are subsets of BI.
The technical process of data mining, cleaning, transforming, and managing is collectively known as Data Analytics. With data analytics, organizations can analyze large quantities of data and drive actionable insights and critical trends.
Selecting the right implementation partner is one of the most critical factors in enabling a successful BI implementation. A trusted implementation partner like Nsight is mindful of every industry and technology's ongoing and upcoming trends. Our experience in different industries and expertise in a broad range of BI platforms sets us apart. Please speak to our BI experts to learn more.
Tableau is a leading Business Intelligence and Analytics platform. As a powerful BI tool, Tableau helps collate data across different business functions, extract insights, and turn them into actionable information. Growing organizations opt for Tableau to make better and data-driven decisions.
Known as Salesforce CRM Analytics, Tableau CRM is an end-to-end analytics solution that connects data between the Tableau server and Tableau Desktop. It enhances data management, predictive analytics, and advanced data visualization capabilities. And Tableau Server.
Tableau CRM is the new name of Einstein Analytics (Einstein is the AI brand for Salesforce). It is a powerful and fastest-growing data visualization tool that provides data insights and end-to-end analytics. Known for connecting the dots, the cutting-edge premium analytical solution enables data exploration and advanced visualization capability.
Tableau cloud is a cloud-based Tableau solution to provide faster and more accessible analytics. It offers several benefits like quick activation and configuration, advanced management to enable higher security and scalability, options for compelling visualizations with drag-and-drop capabilities, and visual best practices.
The three types of Tableau applications are
Tableau Prep Builder (enables data preparation for the availability of clean data for analysis)
Tableau Desktop (enables a simple and intuitive interface to get valuable insights)
Tableau Data Management (combine data flow, preparation, and cataloging to generate reliable analytics data)
High-impact Data Visualization for Empowered Decisions