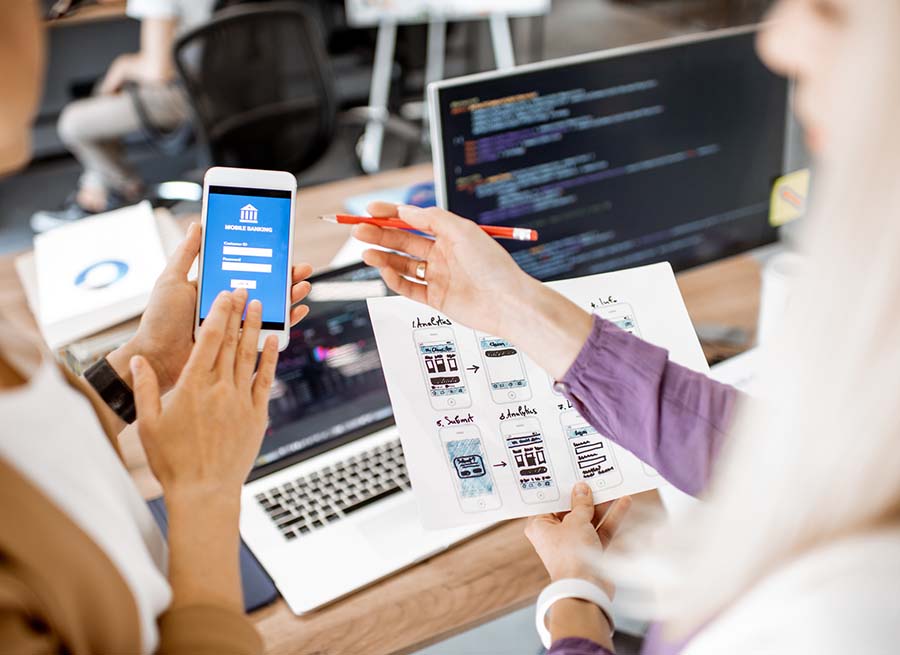 Nsight's team of application development experts can support your application both on-site and offshore utilizing industry leading technologies delivered with a proven methodology and approach.
Matching capacity and hiring talent make it difficult for companies to do application development in house, with 26-percent and 24-percent of companies citing these two as their greatest challenges, respectively. Increasing capacity requires optimizing team workflow, while hiring talent entails the need for in-house technical recruiters, which, of course, means additional costs. It consumes valuable resources that companies could use for more strategic enterprise initiatives.
Our Application Development Service Offerings
Project Planning and Assessment
Application Building and Testing
What you do
Customize Your Applications
Using a methodology encompassing SDLC, Nsight can help you leverage the versatility of various application development technologies to adjust variables based on business needs and work volumes.
Automate and Save on Cost
Aside from saving on costs by outsourcing your application development needs and maintenance with Nsight, your company can simplify its business operations by streamlining operations and developing user-friendly, automated applications.
Gain Competitive Advantage
Nsight can help you manage your business better and make your team performance-oriented, so you can retain existing customers and attract new ones.