In a hyper-competitive and constantly evolving marketplace, customer experience (CX) has emerged as the biggest differentiator for businesses. Today, online agents have replaced the face of CX as shopping experiences have been redefined in a digital world. For instance, Amazon's tech-powered Dash Cart with an interactive screen offer customers real-time recommendations based on individual shopping habits and physical location within the store. Getting personalized recommendations on online channels, customized products, and the flexibility to adjust plans through self-service apps are compelling propositions for customers. Thanks to technology, companies are also better positioned to target their customers through measured ways for positive outcomes. Numerous companies often struggle to achieve their intended results even with technologies at their disposal. Delivering an exceptional customer experience becomes challenging in the absence of a well-defined CX strategy. It is, therefore, crucial for a business to determine the exact reasons behind the failure of its CX strategy and the need to redesign it.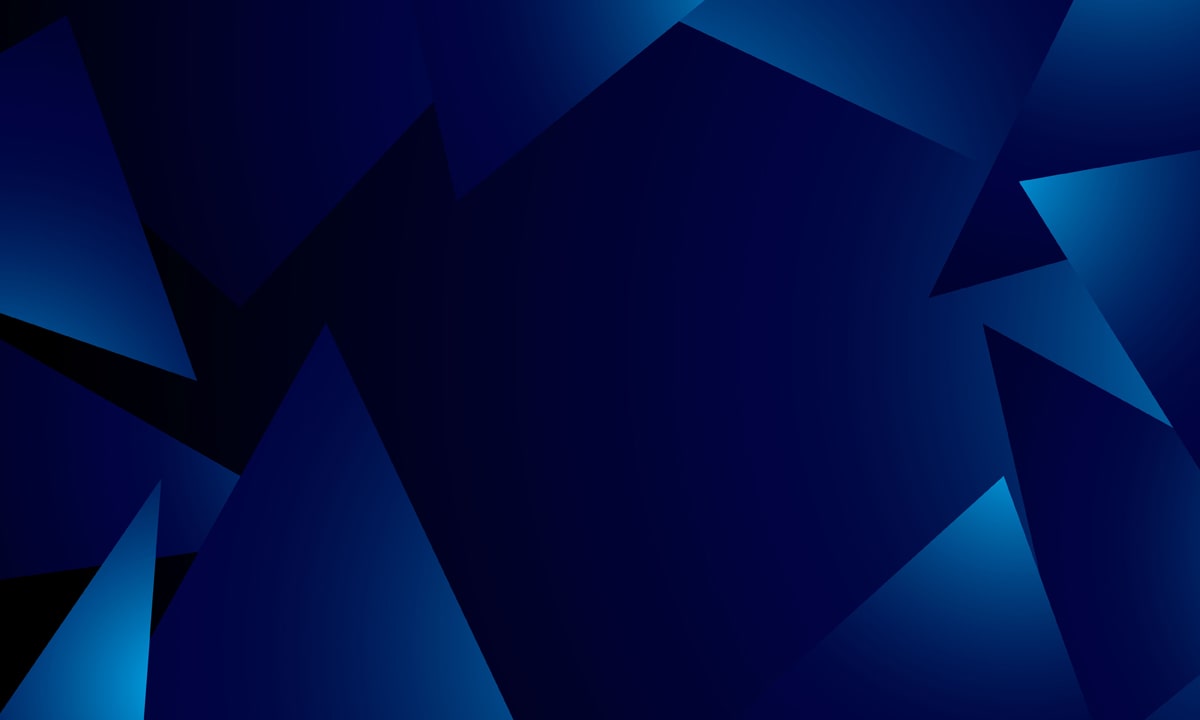 4 Things Ailing CX Strategy
1. Expecting Customers to Behave Like You
One of the glaring mistakes companies make while designing CX strategies is depending on conventional customer needs based on their interpretation of customer preferences and knowledge. These cognitive biases are part of human nature, and such assumptions oversimplify information about the customer, thereby missing crucial details about their behavior patterns. To create an outstanding CX, a deeper understanding of the customer's needs is far more effective than assuming that you instinctively know and understand all about them. Therefore, even as you must abide by the adage of 'putting yourself in the customer's shoes', you must ensure that this does not become the sole metric to design a CX strategy. Remember the subtle differences that make all of us unique and understand that their experience may not necessarily be the same as yours.
2. Not Leveraging Data
Even as the world is becoming more data-driven, companies often don't fully understand the vitality of the connection between data and CX. Despite knowing the theoretical benefits of data-based approaches, many leaders fail to practically implement CX strategies based on the same because they find the traditional ways to be quicker than the modern scientific approach. With AI-enabled analytics and predictive trends, delivering, managing, and measuring experiences at real-time speed has become possible. It is why companies need to turn to customer data which is the bedrock of a comprehensive customer profile that provides knowledge and insights about customers on a deeper level. It helps you identify their pain points and priorities with an unmatchable degree of personalization and enable you to use these insights to improve your CX strategy.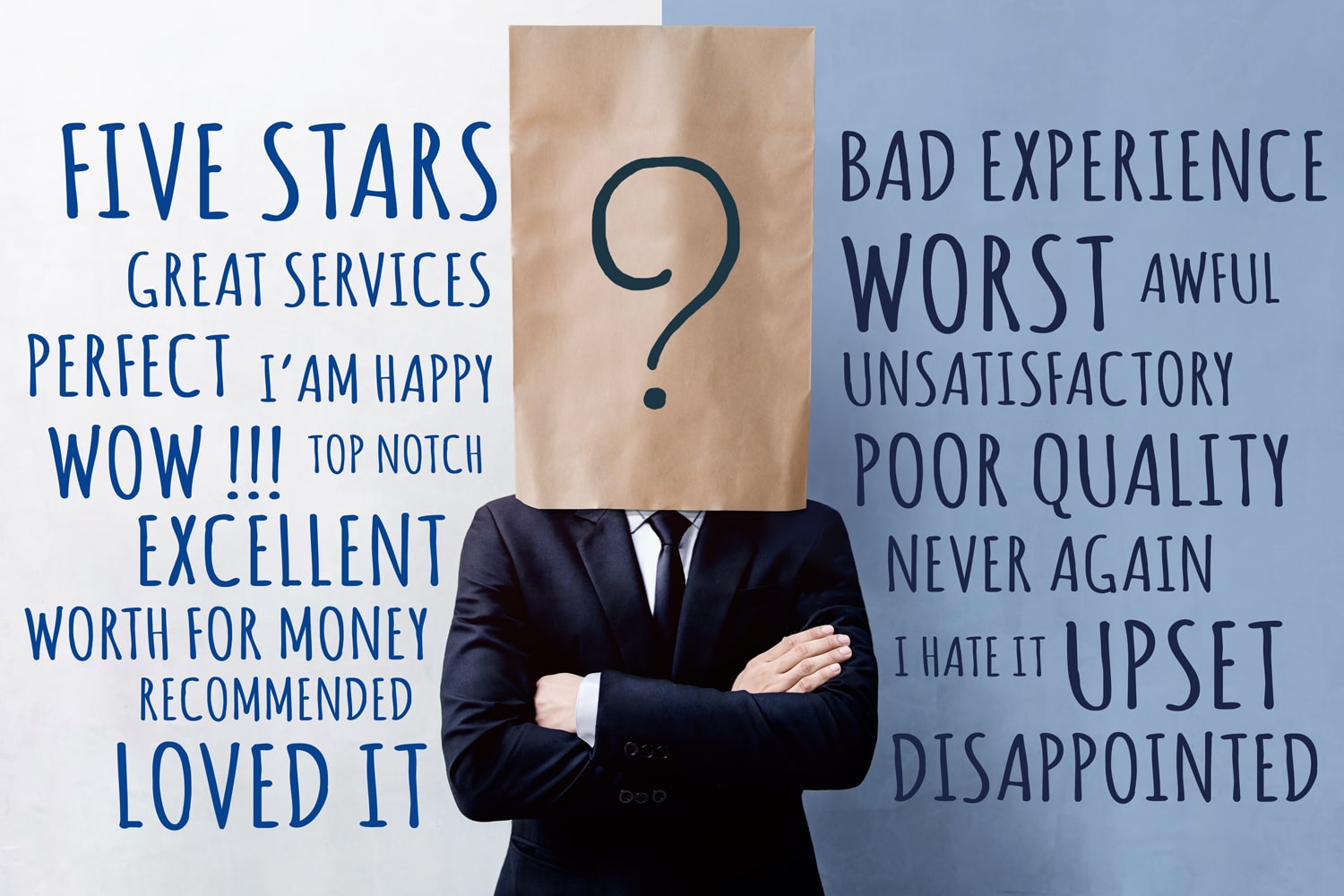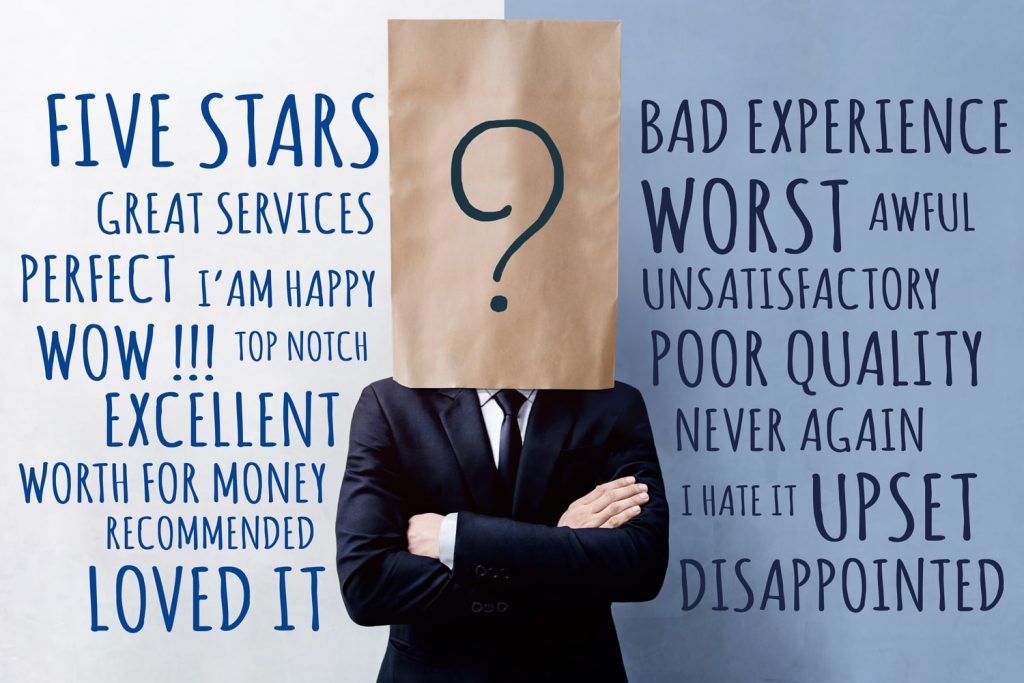 3. Prioritizing Customers Over Employees
The customer is always right; therefore, the customer lies at the core of any strategy. However, it is crucial to understand that CX is primarily about nurturing relationships. While for businesses, the default option is to prioritize the relationship between the brand and the customer, it may often cause an imbalance by overlooking the crucial relationship between the employee and customer.
This secondary relationship deserves equal attention because if employees are unmotivated, lack pride in work and the company, suffer from poor morale, or lack cohesion, they will ultimately fail to deliver a high-quality service, irrespective of the overall strategy. On the contrary, if employees are supported, empowered, and given clear guidance, they will provide superior CX.
4. Not Tracking the Right Metrics
Another key to a successful CX strategy is identifying and measuring the right metrics. A data-driven world can often also mean a deluge of data making extracting meaningful information difficult. There is always a need for review and course correction in strategy, which is only possible with the right metrics. You must identify the right metrics that align with business objectives and continually review their relevance and impact to plug in voids and gaps. For instance, you can understand the existing customers with Net Promoter Score. Still, it may not offer insights about the lost customers, thereby making the overall CX strategy dangerously lopsided.
Why should you Invest in digital CX?
Reuters' State of Experience and Service Report 2023 found 93% of executives believe in CX as a key brand differentiator, while 86% affirmed it as the bedrock of profitability.
As a result of this massive impact of CX on business revenue, it is logical to invest in your CX strategy and track the RoI. A recent Forbes Insights and Glassbox survey of 400 executives found that most business leaders consider strong digital CX vital for sustained growth and see it as a critical area of competitive focus. However, two-thirds of respondents also faced challenges in finding solutions to their digital CX problems in real time.
Organizations need to constantly review their approach to CX and review their focus on delivering and exceeding expectations. The report observed that such issues can be tackled with "journey mapping" which calls for creating customer personas as they interact through a range of digital experiences, checking for areas where they are failing and areas of unusually high effort, inconsistent messaging, or confusing options. This journey can begin by understanding the customer journey map and then systematically delivering value at the key moments of truth.
What is Customer Journey Mapping?
Customer Journey Mapping is a tool to understand the customer experience and their interaction with your business at different stages. With Customer Journey Mapping, you aim to remove the obstacles to make the process more efficient and intuitive. It helps you to learn about channel performance, customer engagement, and customer needs. The end-to-end customer journey mapping to target a certain goal is essential to ensure the strategy does not lead to the wrong solutions.
Around 78% of leading marketers believe combining various data sources to comprehend the customer decision journey better is a top priority. A customer journey mapping can be instrumental in your efforts to achieve a better customer experience. The process enables you to develop an understanding from the customer's perspective through their interaction with businesses on various platforms, including social media, customer service, and their needs from initial interaction with the brand to their end journey.
A customer journey is typically divided into six stages that comprise awareness, evaluation, consideration, decision, retention, and advocacy. These first three stages give an idea of what a customer does in each stage of the buying process. For instance, during the problem-awareness stage, customers might download ebooks or join educational webinars. Every customer journey starts from and goes all the way through to loyalty to your product or company.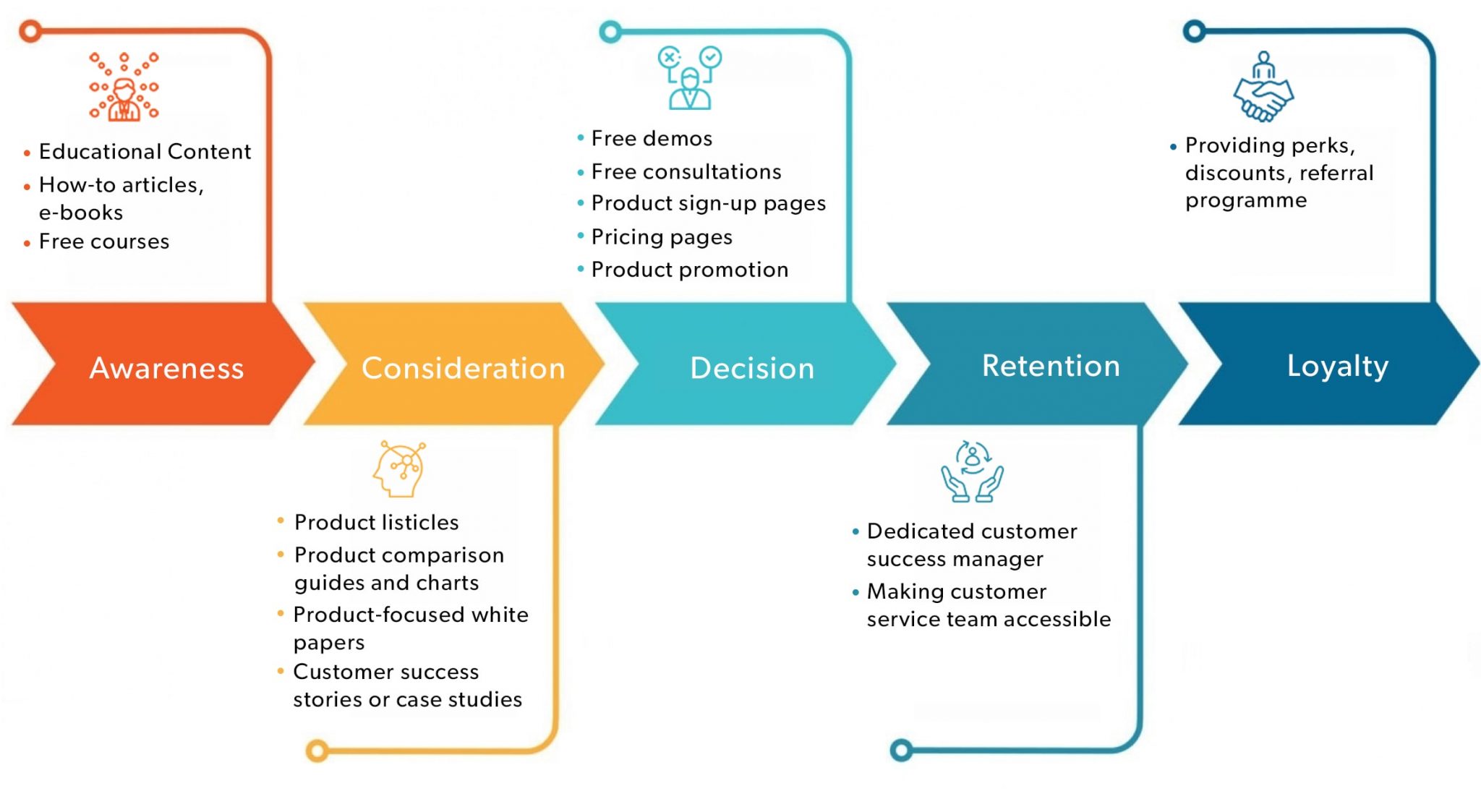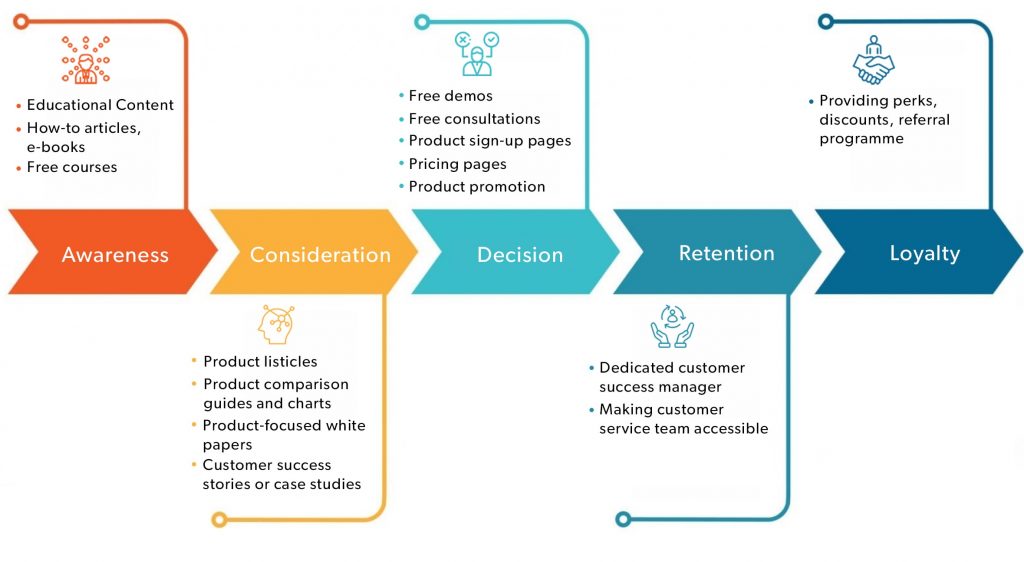 Mapping a customer journey gives you an indication of how your customers move through and behave at each stage of their journey. Also, you come to know what or where the buyer is looking at before initiating any action as most buyers turn to search engines to look for solutions during the awareness stage. However, it's important to pay attention to what they are researching so you can best address their pain points.
It is important for you to track what they are searching for and how to move the buyer through the journey to ensure minimal pain points. You need to think of innovative ways and solutions to ensure the overall buying experience remains good for the buyer.
Designing an excellent journey mapping will depend on a CX team's ability to lead and integrate ethnographic research, taking customer feedback and the baseline data analysis to derive customers' goals, behaviours, and frustrations. Through mapping, you can also know the customer pain points within touchpoints, besides identifying where the issue originated.
How to design Customer Journey Mapping
Here are a few steps to begin your customer journey mapping:
Know what to measure: you should be clear on your goals to decipher the outcome of the customer journey mapping.
Classify your customer persona: Next, you need to know the customers you want to focus on and find their general needs and wants. Consider an example of a millennial shopper persona who typically comes to know of a product on social media, then looks for it on the mobile version of the company's site and may finally decide to buy through a laptop. The persona is starkly different from an older generation who may still prefer the legacy processes.
Track your customer buying phases: Here you need to track the stages the customer treads in the entire process that starts from discovering their requirement, to purchase plans and focusing on your product or service and the experience after purchase.
Chart your touchpoints: Check where the customer interacts with your brand in each phase. It would be best to understand customer thoughts, actions, and emotions. This means knowing what the customer thinks, does, and feel at each touchpoint. Listening to customer interactions to understand customer thoughts, actions, and emotions is a great way to start your journey.
Note your opportunities: Depending on your goals and what you discover through the customer journey mapping, identify the changes at each touchpoint or within each phase you can improve the customer experience.
Lastly, use tools such as customer analytics to develop maps and strategies to understand your customers and their likely behavior. Validation remains the ultimate phase of the customer journey map. If you create a map based on the phases and touchpoints your company identifies internally, you're relying on assumptions that aren't necessarily valid. To validate your customer journey map, you need to bring the customer into the process and be ready to analyze your strategy with a critical eye.
Customers in the modern era evolve as fast as technology does, and competitive companies would do well to note the pace and trends of the change. Customer Journey Mapping provides tangible measures within your CX strategies to ensure the relevance of your approach while eliminating traditional biases and gaps.
If you want to understand customer behavior and expectations, tracking customer analytics is crucial. The ability to derive detailed customer intelligence (CI) allows brands to incorporate the entire customer journey in their customer engagement strategy, provide more concise customer segmentation, and increase their marketing investment and revenue impact.
Building CX with Adobe Analytics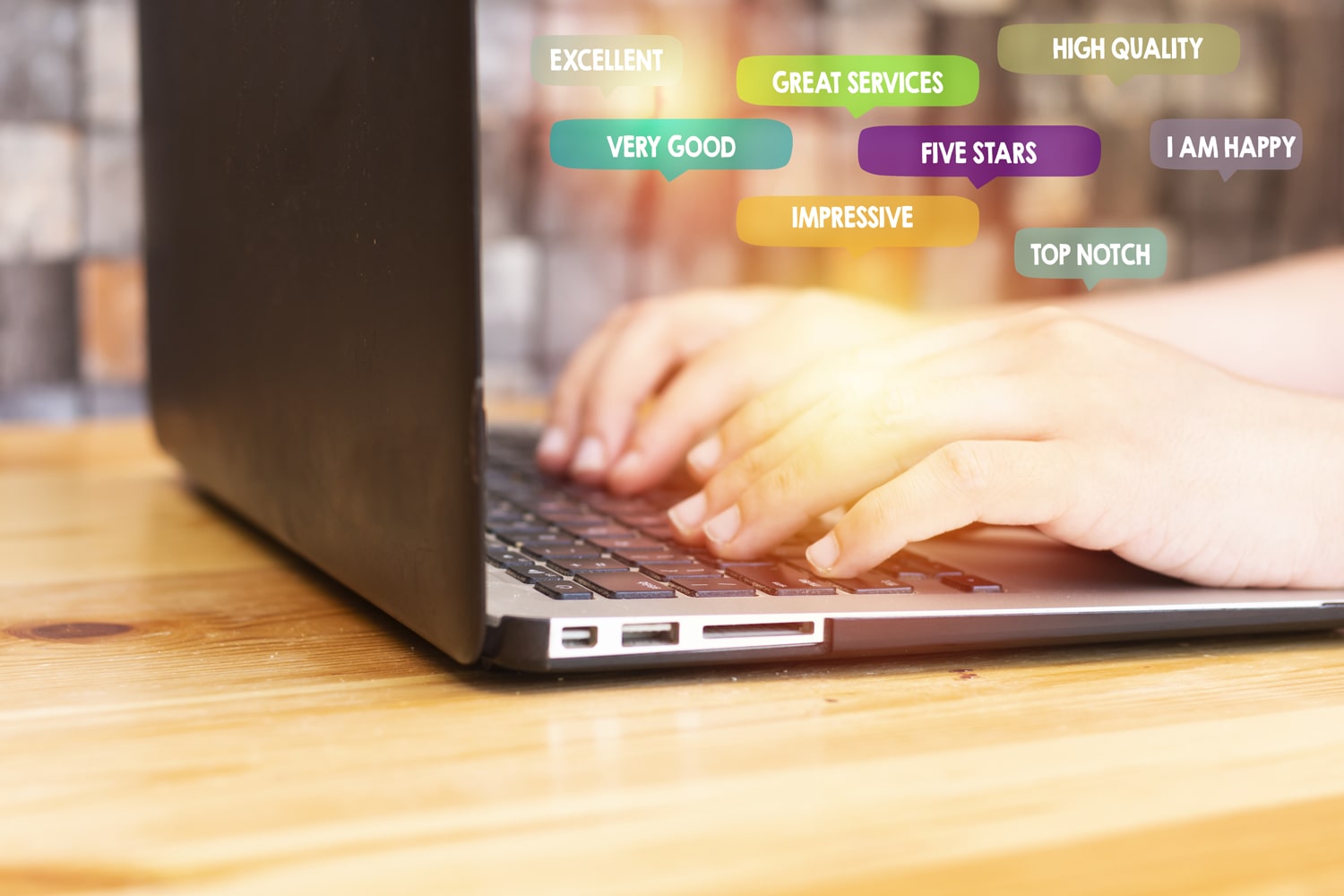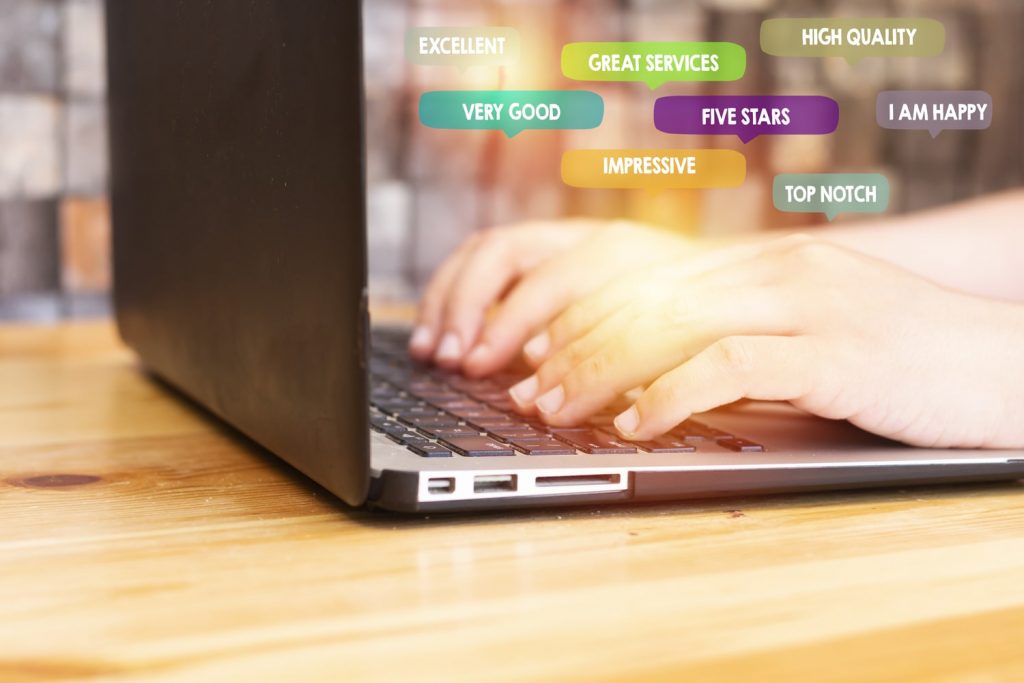 Product organizations must look beyond their data silo to understand the customer journey. Businesses must implement a data analysis platform to gain deeper insights into customer behavior, allowing them to collaborate across functions to create a pleasant customer journey.
Adobe Analytics is one such marketing platforms designed to give real-time insights into historical data. The robust data analysis platform collects data from multi-channel digital experiences in the customer journey and provides data analysis tools.
Using Adobe Analytics you can gain measurable insights on traffic across web assets, marketing platforms, and digital channels. It helps to integrate data from various sources like web, mobile, video, branded apps, social media, and even the Internet of Things (IoT).
Apart from this, you can onboard any offline data to enrich the data captured online. It can be CRM data or algorithmic data models built into your big data solution. Adobe Analytics can also be integrated with third-party platforms.
Businesses can deploy it either as a standalone product or as part of the Adobe Experience Cloud that helps to leverage the end-to-end CX. The suite includes seven tools: Adobe Social, Campaign, Target, Media Optimizer, Experience Manager, Primetime, and Audience Manager.
Adobe Analytics supports various "ready to go" integrations with Adobe Experience Cloud solutions like Experience Manager a web content management system, Adobe Target, a testing and personalisation platform, Adobe Campaign a marketing orchestration solution, Adobe Audience Manager a data management platform and others.
Benefits of Adobe Analytics
Adobe Analytics helps you analyze data from any digital point in the customer journey. It can also help you optimize both online and offline interactions so that you can optimize your customer journeys using data to create comprehensive customer journey maps. Businesses can collect streaming web data with the power of Adobe Experience Platform for faster analysis and insights for immediate action.
It works across emerging digital channels, bringing data under one roof to get real-time insights based on a holistic view of your customer.
Moreover, it helps you understand the investments across all channels — paid, owned, and earned. Predictive capabilities are powered by machine learning and advanced statistical models that run through enormous amounts of data, searching for patterns most analysts ignore.
If you want to leverage the power of Adobe Analytics, our experts at Nsight can help strengthen your CX strategy. Connect with our specialists to make the most of Adobe Analytics and take your business to the next level of growth.
About the Author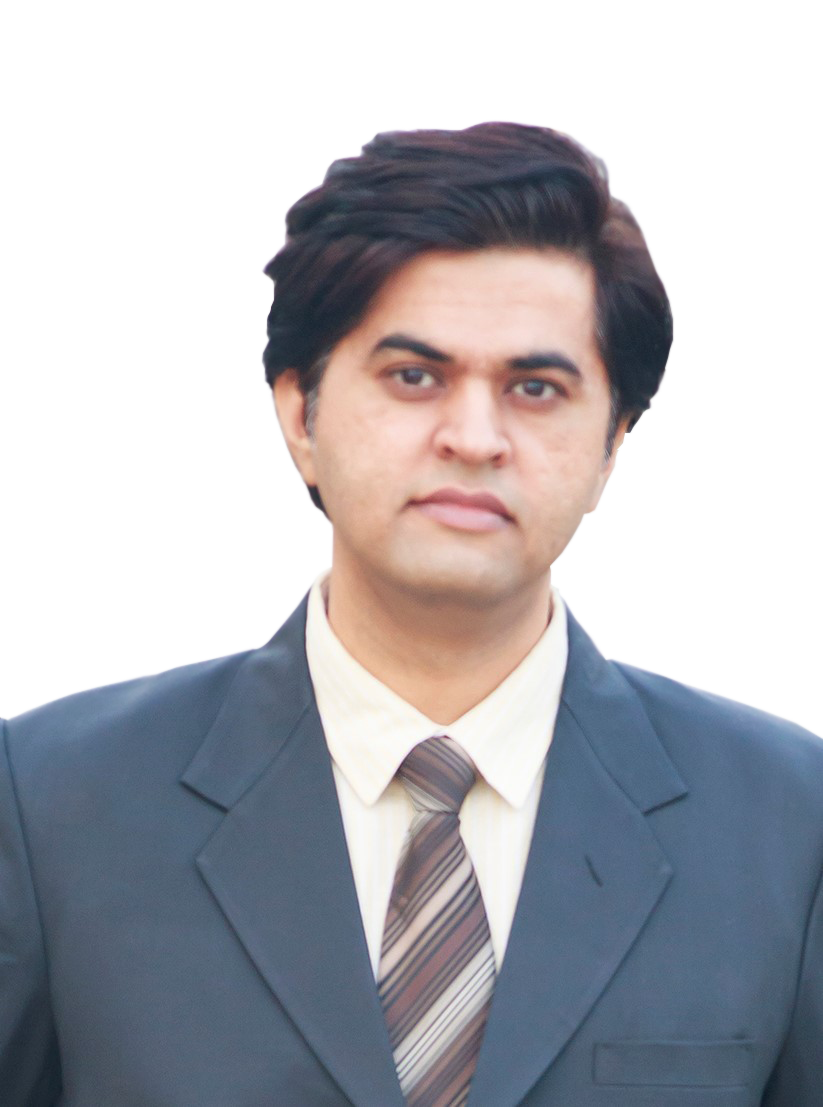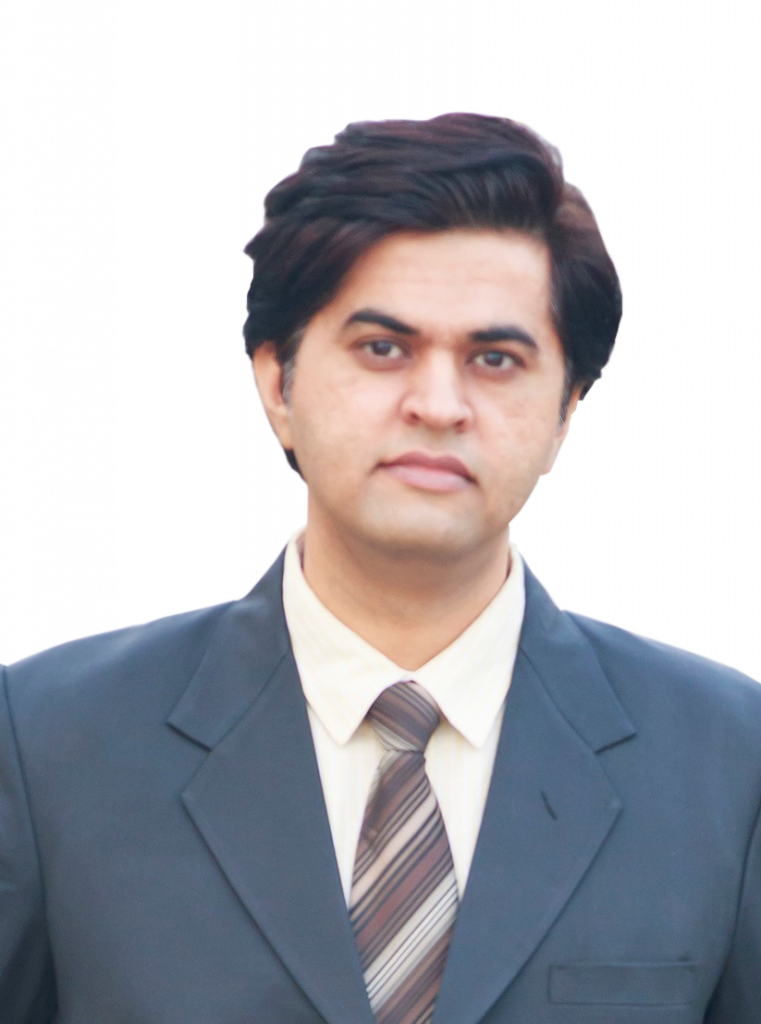 Jai Pal Charan is a data-driven, results-oriented, and tech-savvy B2B Marketing & Business Strategy Leader with a proven track record of over a decade of building brands, accelerating growth, and leading digital transformation. Inherently passionate about crafting, executing, and managing overall growth strategies, he successfully leads cross-functional Marketing and Demand Generation teams.
Jai has managed digital transformation projects across domains with a constant focus on building a transformational CX strategy. He has supported brands to adopt a value-driven and customer-centric culture.