Every company strives for customer loyalty and experience. However simple it may sound, customers are still disappointed.
Why?
It is due to disconnected customer experiences. You have a disconnected customer experience when clients get irrelevant, redundant, and unrelated experiences from the brand.
What makes a good customer experience? Several factors like speed, convenience, friendliness, connectedness, and most importantly, a human touch.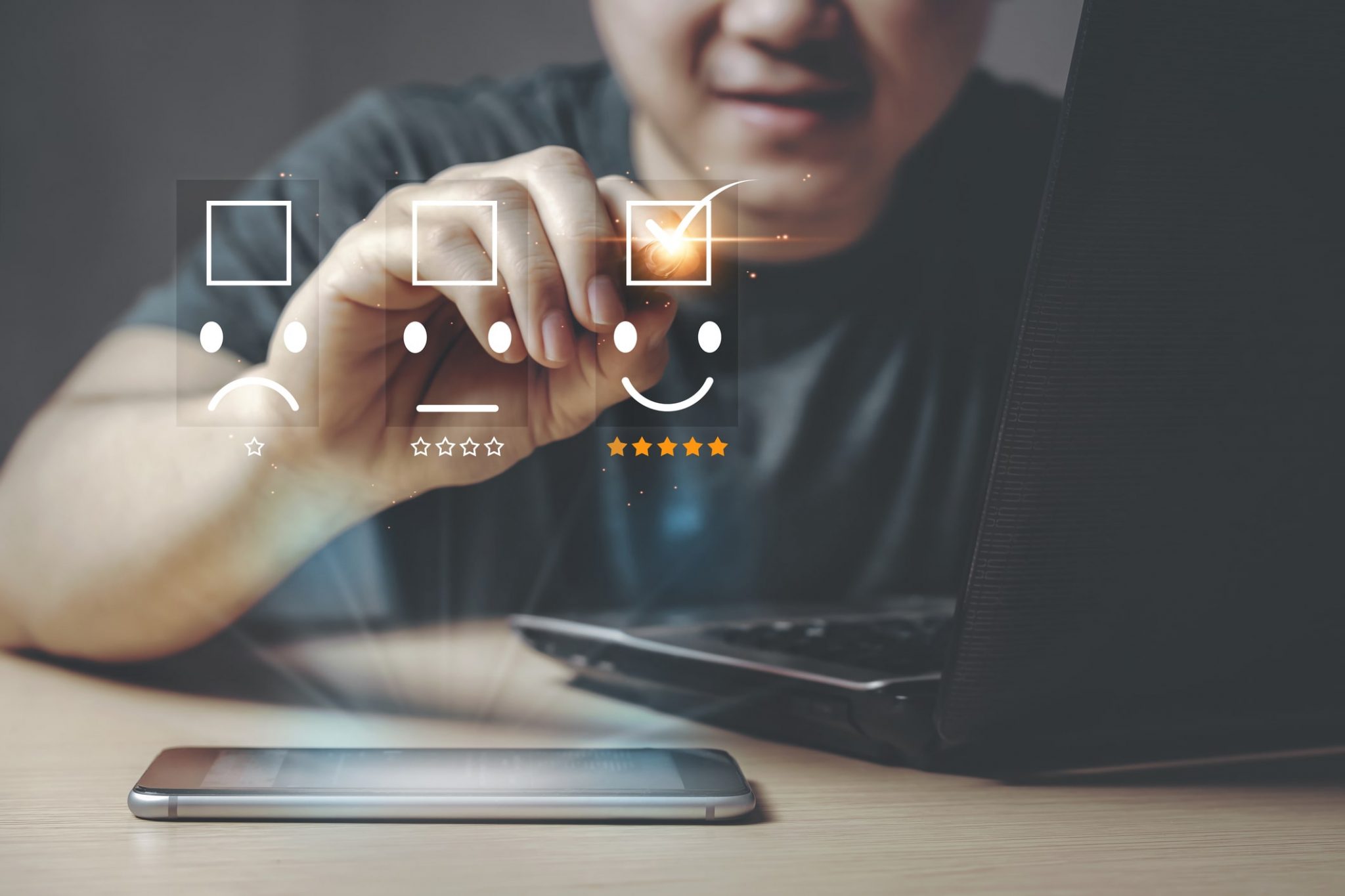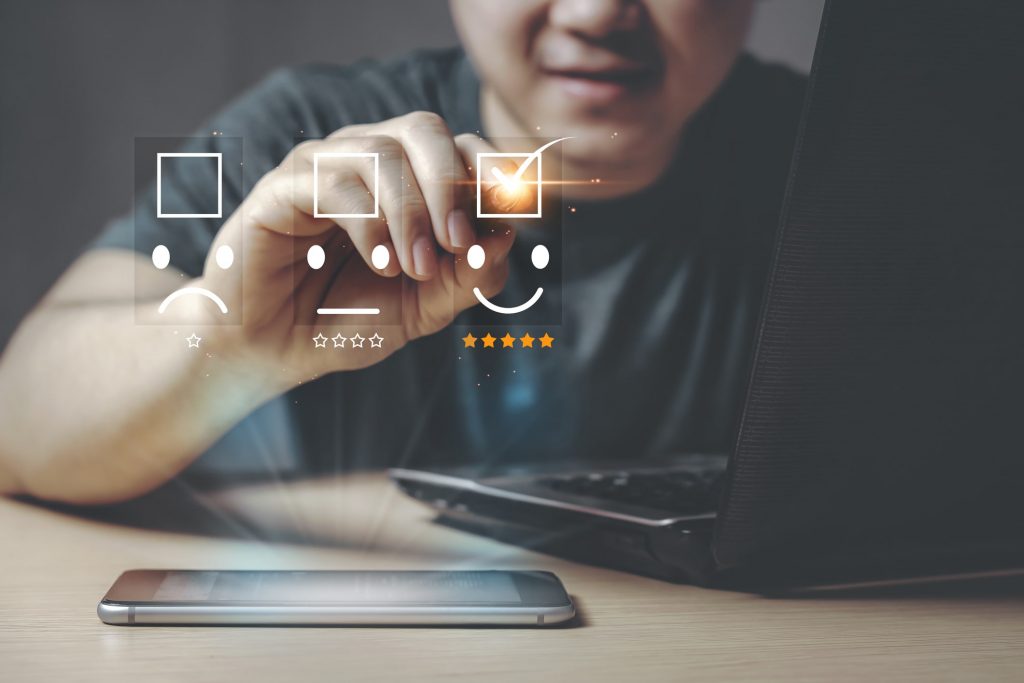 Key Take-Aways
What is CX, and why is it essential?
Who owns CX?
How does CX drive business growth?
What are the responsibilities of a CX team?
We combine the best of people, processes, and technology to help our clients drive critical customer-related parameters. Speak to our experts to learn more.
Understanding CX
Customers have evolved. They don't want to be just 'served' but expect a seamless and consistent experience across different touchpoints. Connected experiences across different platforms helps customers deal with the brand confidently.
Customer experience is all about how a customer feels about your brand. Enterprises must ensure that they have a solid CX strategy, a set of planned activities that gives your customers a positive, engaging, and valuable customer experience. The combined efforts of marketing, sales, customer support, and customer services are decisive to building a brand perception. Some of the key steps that enable CX are listed below:
Defining CX goals
Front and back-office integration
Customer/employee data and feedback
Tracking a customer's digital journey
Changing the mindset of customer-facing employees
Defining analytics and metrics
How Does CX Drive Business Growth?
CX has a direct impact on your bottom line. It's a well-known fact that acquiring a new customer is exponentially more costly than keeping an existing one. Business growth is with a positive experience is vital to your business growth. Great customer experiences can also lead to incremental growth through cross-selling and up-selling opportunities. If you offer an excellent CX to customers, they become brand advocates and can attract new customers to your brand in an inexpensive way.
Customer expectations have always been high, but now, they are empowered with social media. Customers who abandon after a negative perception of your brand or an unpleasant experience are quick to leave a negative review of your brand. Surveys show that customers with a complaint are more likely to use an online review website or social media to share their negative experience than sharing a positive one. Unfortunately, negative reviews have a cascading effect and are the key to making or breaking a brand.
Drive your business growth with a remarkable CX
So, Who Owns CX?
Historically, CX was the sole responsibility of Chief Marketing Officer (CMO) or the Chief Operating Officer (COO). Over the years, the trend changed, and other teams like the technology team became involved in managing CX. To identify the leader for CX, get answers to the question listed below –
Who has a complete picture of the macro issues within the customer journey?
Who is a customer experience champion?
Is there a senior executive who can own cx and coordinate between different departments?
Who has complete visibility of the customer journey?
CX Is A Joint Responsibility
CX is a shared responsibility. Every person in an enterprise must be unified and focused on giving a memorable experience to customers. Besides business functions that directly interact with customers like marketing, sales, customer success, product management, and customer service, other business units like inventory management, logistics, finance, human resources, and others contribute to customer data indirectly.
Here are some details on how you can implement customer experience at every level in the enterprise.
Customer Experience Strategy at an Organization Level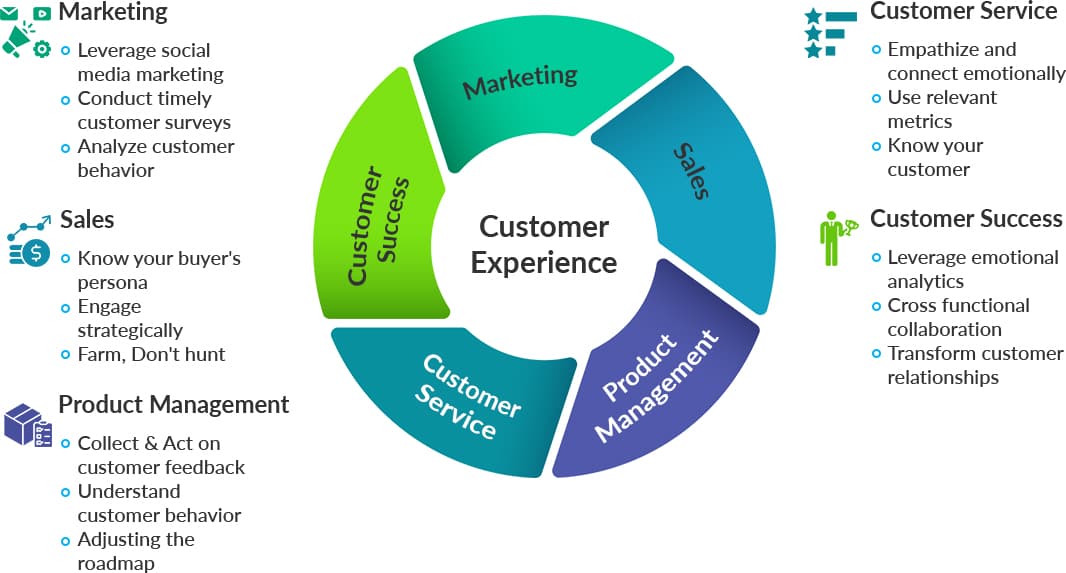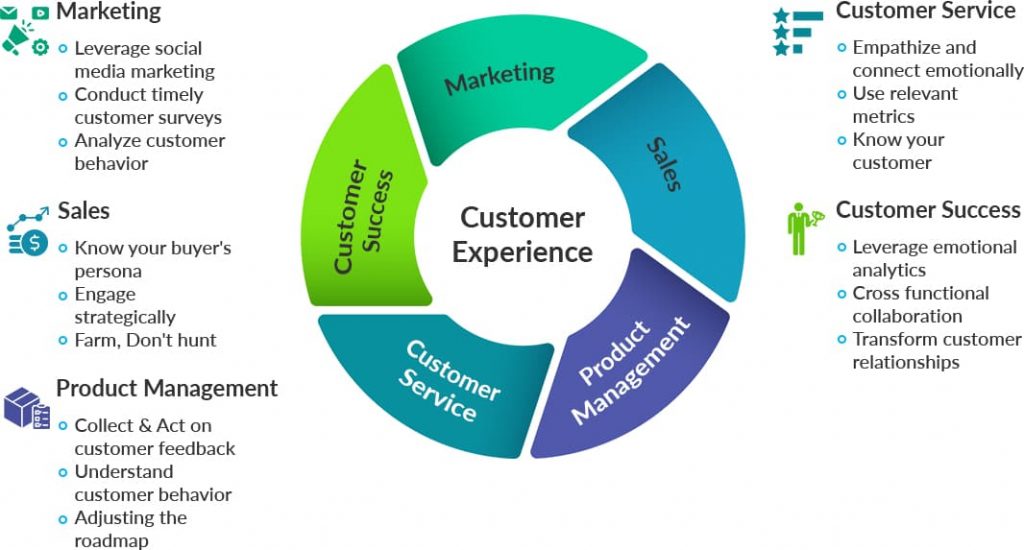 Since CX can have a different meaning for different business functions, the role of leaders is to homogenize the meaning. Bring all the teams together to build a stronger CX. Overall collaboration and synergy between different CX shareholders are crucial to driving CX strategy.
Even though CX is an organization-wide strategy, someone must take the lead to make decisions. Since marketing is the first touchpoint for customers, marketing leaders or Chief Marketing Officers (CMOs) are seen as CX gatekeepers. Marketing leads must work closely with other department heads to drive CX in the intended direction.
Unlock Extraordinary Customer Experience
Cultural Shift With CX
Without resting the responsibilities on a single team, let's accept that customer experience is a combined responsibility. Every employee must get proper training, tools, incentives, and platform to ensure that customers do not have a negative experience.
Most enterprises struggle with a cross-organizational approach. They usually do not have shared goals, focused to achieve personalized and extraordinary customer experiences. Some enterprises may consider cross-enterprise compensation plans to encourage customer retention and loyalty. The brand must resonate with the voice of the customer, and that can only be possible with an organization-wide cultural change.
What Are The Responsibilities Of A CX Team?
There are some essential responsibilities of a CX team.
Employ tools and processes to understand the customer, such as customer surveys, building buyer personas, listening posts, customer journey mapping, etc.
Centralize, consolidate, and analyze customer data.
Establish customer-related metrics that are directly linked to business outcomes.
Collaborate with the Chief Information Officer (CIO) to propagate the understanding of the customer and their journey across the enterprise.
Ensure that impact of the customer journey is embedded in all decisions and conversations across the enterprise.
Consistently improve the strategy to improve customer experience.
Collaborate with other business functions and create a new experience for customers.
Conclusion
When we talk of customer experience, trust is a talisman to make it possible. If a brand can connect with its customers' subconscious, it can constantly provide positive customer experiences.
So, who is responsible for this critical function in the enterprise?
CMO or the Marketing Leader might be the answer, but not quite completely. Every business function, under the CMO's leadership, must be more involved in the customer journey. The marketing leader can strategize the customer experience and lead the company towards a customer-obsessed mindset along with every other business unit. With a cross-functional collaboration across different divisions, enterprises can achieve optimized customer experiences.
Transform Your Customers Into Brand Advocates With Nsight.
About the Author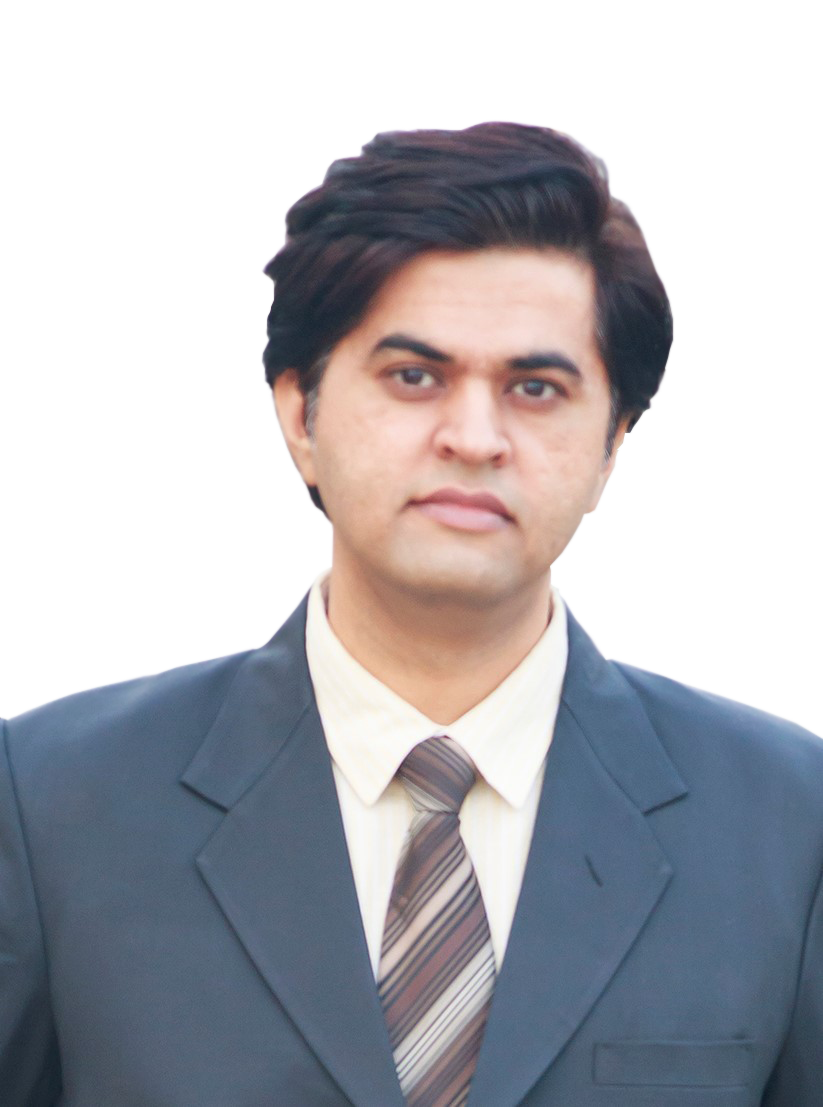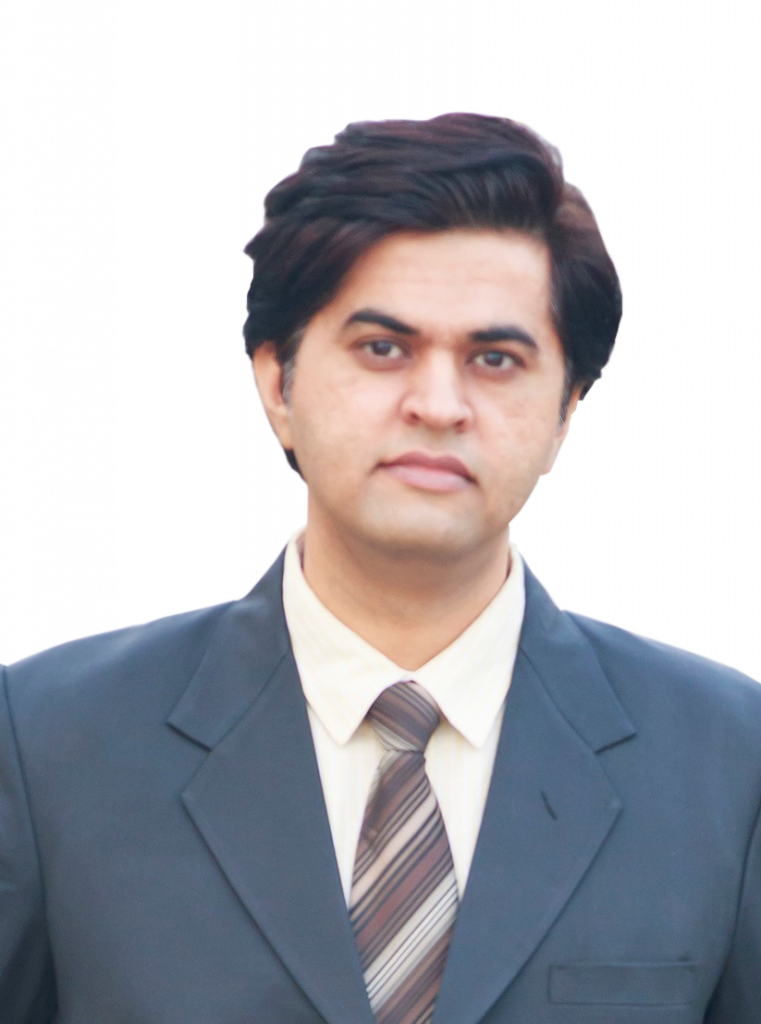 Jaipal is a data-driven, results-oriented, and tech-savvy B2B Marketing & Business Strategy Leader with a proven track record of over a decade building brands, accelerating growth, and leading digital transformation. Inherently passionate about crafting, executing, and managing the overall growth strategies, he successfully leads cross-functional Marketing and Demand Generation teams.
Jaipal has managed digital transformation projects across domains with a constant focus on building transformational CX strategy. He has supported brands to adopt a value-driven and customer-centric culture.