Live Webinar
Is your commerce platform falling short of providing a personalized shopping experience, resulting in dissatisfied customers and revenue loss? With data serving as the cornerstone, numerous businesses grapple with challenges that impede their ability to convert visitors into customers. Your customer experience (CX) could be on the line if your ERP isn't seamlessly integrated with your e-commerce store. Imagine having real-time critical data for online sales readily available, just like the latest transactions flowing seamlessly through logistics and delivery channels. If you're intrigued by the possibilities that process integration can unlock, join us for an informative webinar.
Learn how Nsight enabled a leading alloy wheel and performance tire manufacturing company in the US to harness the advantages of Adobe Commerce by seamlessly integrating it with its ERP system. The client was looking for a dynamic, interconnected IT landscape to propel their e-commerce growth. Nsight CX experts redesigned its existing Commerce Platform (B2B) to provide an intuitive user customer experience through the integration of Adobe Commerce with ERP. The result? Business growth soared, ushering in an exceptional customer experience for the client. Our experts leveraged the capabilities of Adobe Commerce alongside ERP, ensuring uniform data distribution across all purchasing channels.
In an upcoming webinar on September 28, 2023, at 9 AM PDT, our CX specialists are ready to share their insights. They'll guide you in crafting a connected and agile IT environment that can enhance the success of your commerce business. This integration is vital in providing a smooth CX, efficiently handling order tracking, inventory updates, product search, and fast delivery.
Webinar Agenda
Delve into CX challenges by exploring the success story of a prominent alloy wheel and performance tire manufacturing company in the USA.
Explore how Nsight's expert assistance facilitated the company's transition to a resilient B2B e-commerce solution by seamlessly integrating existing SAP ERP with Adobe Commerce and third-party systems.
Learn how Nsight employed best practices to drive revenue growth optimization by developing Inbound and Outbound Integration jobs for critical components like Products, Orders, Invoices, and Credits.
Discover the process of seamlessly integrating Adobe Commerce with ERP using MuleSoft, while also integrating payment gateway systems.
Learn how a customized solution designed by Nsight experts helped the company achieve flawless data synchronization to enhance shopping experiences and accelerated multichannel sales.
Key Takeaways
Cultivate agile omnichannel commerce capabilities that enable sales and delivery from anywhere, and comprehensive support for diverse digital business models.
Learn how to optimize outcomes through intelligent experiences, streamlined processes, and valuable insights from the integrated system.
Discover effective approaches to customize features and functions according to business needs.
Unlock innovative approaches to boost system adoption, elevate usability, and amplify accessibility with Adobe Commerce.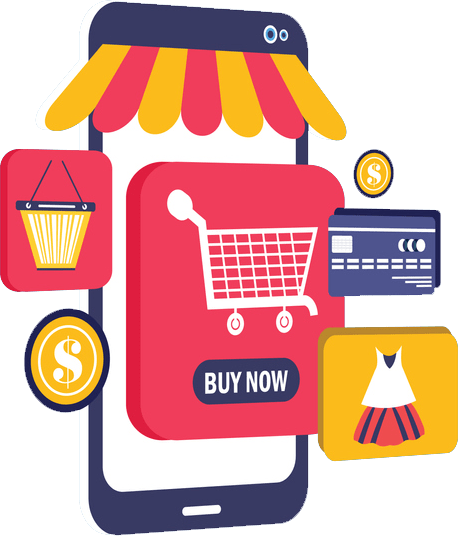 In the upcoming webinar, our experts will delve into the intricacies of e-Commerce challenges and discuss the solution that successfully revamped the commerce platform of a renowned tire manufacturing company in the US. CX specialists will also delve into how Adobe Commerce significantly enhanced customer experiences by enabling effortless portal access, streamlined product searches, shopping capabilities, cart creation, and order placement.
A look at the benefits of the integrated systems





Our Speakers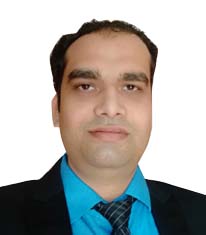 Sudhakar Jha
Architect, Enterprise Solutions
---
Sudhakar Jha has over a decade of experience and expertise in helping clients across multiple industries to adopt emerging technologies including CX. He is an experienced solution leader driving multiple ERP implementation projects across various industries. Sudhakar is a technology specialist who combines his innovative mindset to enable enterprises to leverage cutting-edge technologies.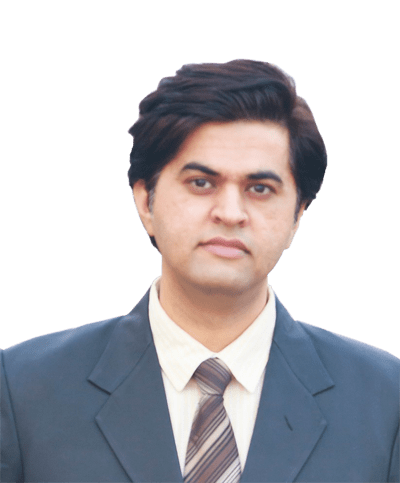 Jai Pal Charan
Director, Marketing and CX
---
Jai is a data-driven, results-oriented, and tech-savvy B2B Marketing & Business Strategy Leader with a proven track record of over a decade of building brands, accelerating growth, and leading digital transformation. He has managed digital transformation projects across domains, constantly focusing on building a transformational CX strategy. He has supported brands to adopt a value-driven and customer-centric culture.
Join us for the upcoming webinar to unlock the keys to elevating your CX and boosting conversions. Don't miss out on the opportunity to learn firsthand about transforming your commerce platform for success.
Embrace the journey to conquer your e-Commerce challenges today.