Digital Transformation became more than a jargon after COVID-19. Enterprises around the globe had to advance their plans to adopt digital technologies. For industries that assumed they could delay digital transformation, the pandemic made it the only way to survive and grow in a world that changed drastically and unpredictably.
Digital Transformation especially became more relevant as it makes businesses more resilient and flexible to change, and it helps build new business models driven by technology accelerators. Digital platforms enable hyper-personalization and digital conversations with technologies like cloud, mobility, Big Data, and automation.
Every digital transformation translates into an overhaul of processes, workflow, and systems within an enterprise. Once an enterprise starts to transform, it integrates digital technologies into its business operations. Emerging technologies like the Internet of Things (IoT), Artificial Intelligence (AI), and Machine Learning (ML) are helping connect the dots to customer needs and data-driven decision-making.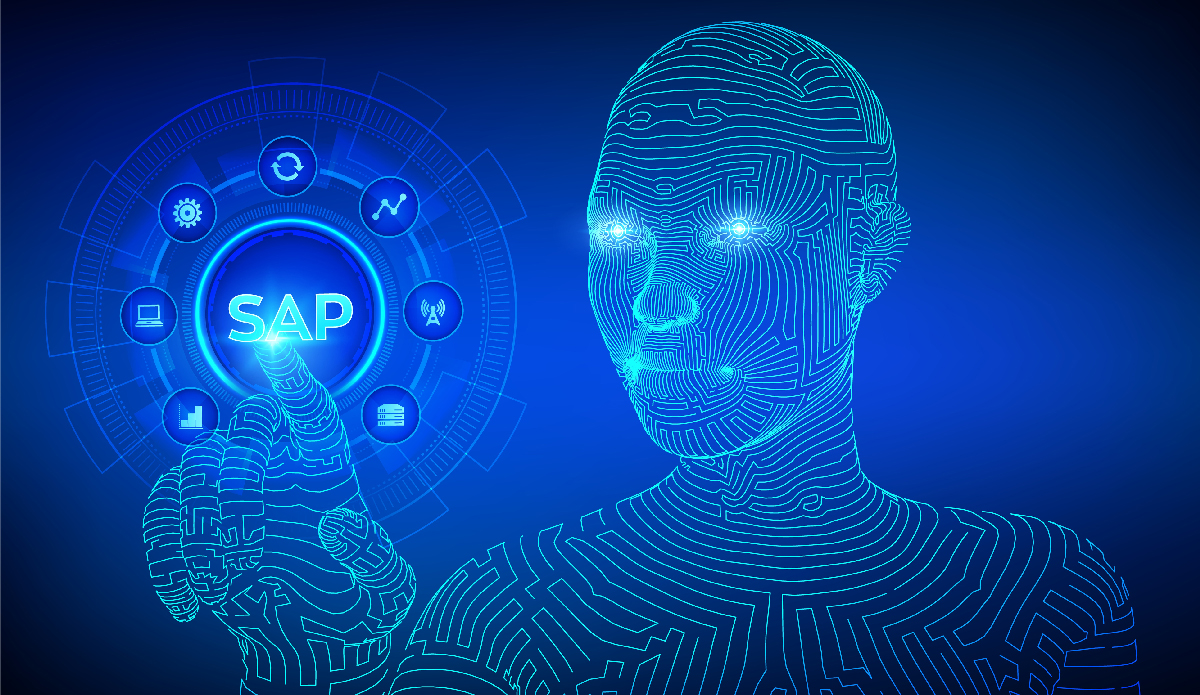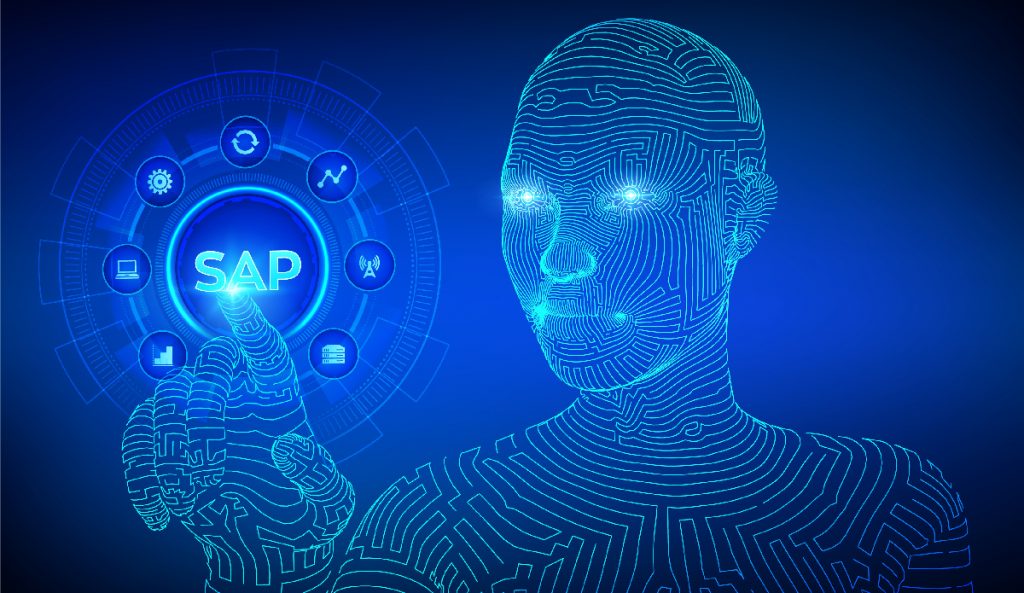 Key Take-Aways
Digital Transformation refers to identifying an opportunity within the business to deliver value to customers with technology.
SAP S/4HANA is a critical Digital Transformation engine as it improves business processes and enhances productivity.
Adopt SAP S/4HANA to become agile, resilient, and future-ready.
What are the top considerations before you start your SAP S/4HANA migration journey?
Nsight is a preferred SAP S/4HANA migration partner as we help enterprises achieve their transformation vision.
How does SAP S/4HANA relate to Digital Transformation?
Digital Transformation refers to identifying an opportunity within the business to deliver value to customers with technology.
One such technology is SAP S/4HANA. And if you've heard about SAP S/4HANA, you probably know that the successor of SAP ECC is an intelligent ERP suite based on a digital core. Once an enterprise decides to upgrade to SAP S/4HANA, it is not just a simple upgrade, but a business transformation. SAP S/4HANA migration enables management of mission-critical applications on a streamlined infrastructure with a single OS and database, and offers an impressive user interface.
To understand what SAP S/4HANA is and what it offers (which its predecessors failed to provide – I'll elaborate a bit more here.
Launched on February 5th, 2015, SAP introduced the new ERP as the most significant ERP update in the last two decades. The 4 in the SAP S/4HANA refers to it being a fourth-generation business suite. With SAP S/4HANA, SAP made a colossal leap to enable a digital experience for clients.
Some of the features that make SAP S/4HANA one of the most sought-after ERPs are – in-memory database, real-time data analytics (for faster decision making), an unbelievable speed, and cost savings for an enterprise. Known to optimize the supply chain, finance, and procurement functions, the ERP is empowered with an intuitive and straightforward UX that none of its competitors offers.
To learn everything about SAP S/4HANA and understand its modules and deployment options, visit the page from SAP Learning.
SAP S/4HANA is a critical Digital Transformation engine as it improves business processes and enhances productivity. It is not a one-size-fits-all solution but requires a dynamic approach and a deep understanding of the technology to prepare your business for the future.
Are you an SAP customer?
If you are already an SAP ECC customer, the time to migrate to SAP S/4HANA is now. If you wait for longer, the cost of indecision, technical debt, and market laggardness will adversely impact your growth. You will have to opt for a rushed-up migration later.
If you are an Oracle ERP user or Microsoft Dynamics user, adopting SAP S/4HANA will give you enhanced module coverage and flexibility in program development and customization. These in-memory platform features provide you with speed, performance, and real-time visibility.
In one of the blogs published earlier, we covered the topic 'Why SAP S/4HANA is more important now than ever.' You can learn about the results you can expect from an SAP S/4HANA migration.
Why is it important to migrate to SAP S/4HANA now, and why can't one delay the adoption?
I will elaborate more on the reason you need to consider SAP S/4HANA sooner rather than later. While SAP's 2027 deadline of ending support to legacy software may seem some time away, you should not wait to migrate to SAP S/4HANA for reasons such as:
01
You do not want to delay Digital Transformation.
02
You do not want to keep investing in a legacy ERP solution.
03
You want to grow your business and gain a competitive edge.
04
You want to build an ability to make data-driven decisions based on real-time analytics.
05
You want to become more agile, resilient, and future-ready.
If you plan to expand your business, it is best to transition to SAP S/4HANA as the system will grow and adjust as per your increasing requirements. You can experience faster response times and gain access to several functionalities and features.
Investment in the future rather than the past
If you continue to invest in legacy ERP systems; it will add more complexity to future migration with the increased need for customization, integration, and development. SAP is constantly adding new features to SAP S/4HANA so you can
leverage a unique user experience with advanced features.
Unlock the innovations that SAP S/4HANA offers
Any upgrade or migration must provide a substantial business value, and SAP S/4HANA is not different. Enterprises achieve technical innovations with this ERP. SAP S/4HANA is driving cloud adoption and enables enterprises to leverage forward-looking technologies like Artificial Intelligence (AI), Robotic Process Automation (RPA), Machine Learning (ML), Internet of Things (IoT), and other such technologies.
Improve performance
The ERP Suite allows real-time planning, reporting, and analytics based on live data. It empowers users with the ability to forecast better and provides insight-driven decision-making capability.
Offer a unique and engaging user experience
SAP Fiori enables the user interface in SAP S/4HANA. It has an intuitive, user-friendly, easy-to-use interface, a massive advantage over SAP's traditional ERP solutions.
Reduce Total Cost of Ownership (TCO)
At the outset, the investment in SAP S4/HANA might seem huge. But considering, that SAP S/4HANA migration bolsters next-level analytical and transactional capabilities for an enterprise and fast tracks its Digital Transformation journey, it eventually helps reduce the total cost of ownership.
Don't miss our on-demand webinar to learn more about the futuristic ERP – SAP S/4HANA.
How can one start the SAP S/4HANA migration?
SAP S/4HANA is the key to a digitally-driven era. You know that SAP S/4HANA migration helps you automate business processes, improve customer service, lower operating costs, and increase revenue. Your deployment approach will differ if you opt for a greenfield approach (a new implementation of SAP S/4HANA) or a brownfield approach (migration from an existing system with a change to the most-critical business elements).
Don't miss our detailed blog that extensively covers the different migration approaches.
What are some of the top considerations before you start the migration?
Find the right strategic partner
You need an experienced strategic partner who has experience. The right mix of SAP-certified professionals can help you achieve the goals you expect from the SAP S/4HANA transition. Ensure that your partner is ready for demo, training, and regular communication.
Resource allocation
Ensures that there are a clear set of responsibilities for your implementation team. The steering committee, Subject Matter Experts (SMEs), the core team, and the functional team can ensure that the partner delivers as expected.
Create a roadmap
To understand the gaps between the current processes and future business processes. Once the enterprise has a high-level view, it is easier to identify milestones during the transition. Early process mapping helps align with the new ERP features (or determine that needing customization).
Develop a Centre of Excellence (CoE)
If you have a dedicated CoE, they can focus on strengthening the future capabilities of the enterprise. The SAP S/4HANA CoE can maximize the technology's true potential across the enterprise and identify new areas for improvement.
How Can Nsight help with the SAP S/4HANA Migration Journey?
Nsight has SAP S/4HANA best practices to fast-track innovation and develops new SAP solutions. Some of our implementations include on-premises, private cloud, and public cloud. The focus, with every project, is to build the client's ability to make data-driven decisions, improve agility, process efficiency, and market agility.
Nsight also understands that one of the most critical components of SAP S/4HANA transformation is the workforce. Therefore, we emphasize workforce involvement and engagement throughout the SAP S/4HANA transformation process.
Nsight is a preferred SAP S/4HANA migration partner as we help enterprises achieve their transformation vision.
Start your digital transformation planning with SAP S/4HANA migration.
Conclusion
For any enterprise, transformation to SAP S/4HANA translates to a change. Any change challenges the comfort zone. Leadership must proactively act to normalize this change and prepare the workforce to achieve a successful SAP S/4HANA migration.
If you wait, thinking that there's still time to adopt the new ERP suite, it might leave you with little time towards the end. If you wish to achieve your vision from the transformation and maximize the value from SAP S/4HANA, it is essential not to wait too long to get started.
Unlock the possibility of leveraging the latest technologies – something that forward-looking enterprises understand as the true potential of SAP S/4HANA migration. Enterprises, even non-SAP customers, are considering SAP S/4HANA to achieve the next-level business processes and become digitally empowered.
About the Author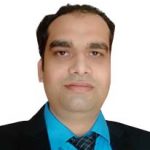 Sudhakar has over a decade of experience and expertise helping clients across multiple industries to adopt emerging technologies. He is a technology specialist who combines his innovative mindset to enable enterprises to leverage cutting-edge technologies like SAP S/4HANA. Sudhakar is an experienced solution leader and certified in multiple SAP technologies, including SAP S/4HANA.