Do you need a modern ERP system to offer you a competitive edge in your business? Even as SAP legacy system ERP (known as ECC), or its older versions, has formed the basis of the functioning of most organizations for a long time now, there is no way that you can ignore the power of new technologies such as machine learning, web-based & user-friendly GUI(Fiori), Artificial intelligence (AI), and predictive analytics.
Today's users seek simplicity and flexibility in business processes and practices. To match their expectations, companies are opting for digital transformation as an opportunity to make a broader impact on business decision-making.
SAP launched the most innovative enterprise platform SAP S/4HANA, in 2015. Considered a massive transformation from the SAP ECC platform till now, the platform has proved to be a game changer. Many companies have already transformed their operations with the power of SAP S/4Hana.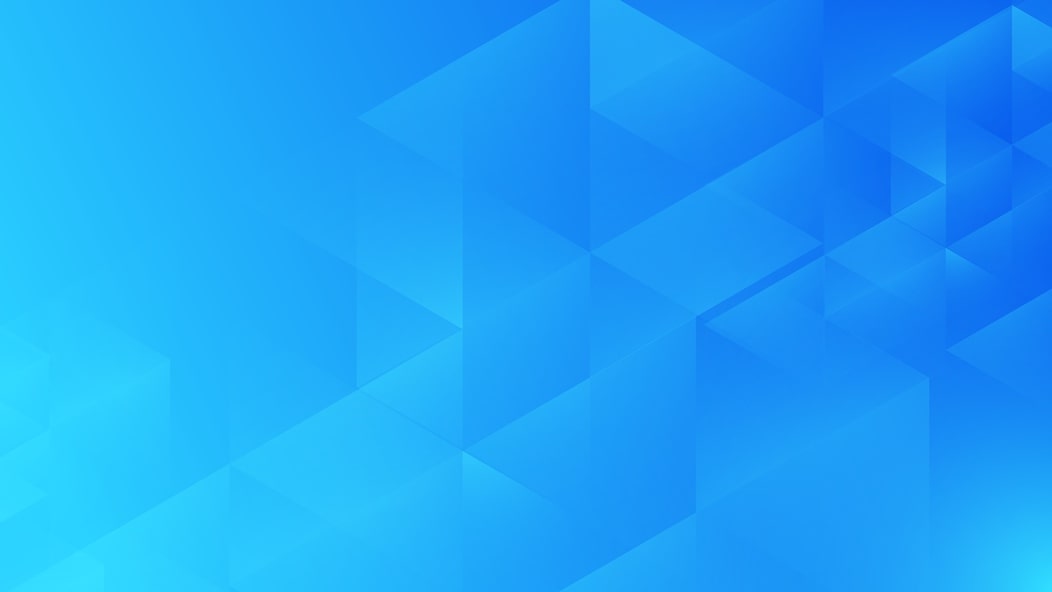 Here's what you will discover in this blog:
Firstly, you should know the reasons to upgrade to S/4HANA. One of the biggest reasons to upgrade is the SAP support for ECC will end by 2027 under a standard contract. The infrastructure provided by SAP S/4HANA can give you a foot in the door of the SAP intelligent enterprise.
Should you wait for the Deadline or make a Switch to SAP S/4HANA?
Companies procrastinating the decision to move to the new ERP platform should make up their minds soon because if you keep it for the last minute, the transition may be messier.
It's logical to embrace and integrate the intelligent enterprise model today to ensure success in the market. Also, remember that investment in one of the booming technologies will help you compete in the modern, consumer-driven digital economy. It makes little sense to wait for the end of support and then make a switch.
Most businesses during the merger and acquisition activity saw the urgency to shift to S/4 HANA. SAP S/4HANA implementation also means committing time and resources to the transition, which is why the decision calls for a clear-eyed view of the entire process.
For better system performance and overall improvement in effectiveness, the earlier a customer switches to HANA, the better it is for them.
What is SAP S/4HANA?
SAP S/4HANA is the next-generation intelligent ERP suite known for simplification and automation. Organizations can easily streamline their business processes to create a faster and more reliable digital core to support the company, employees, and customers.
With traditional systems, data was placed in storage and accessed upon request. That takes time. The latest offering is entirely based upon HANA in-memory database that helps execute transactions and evaluate your business data in real-time and gain meaningful insights.
Benefits of SAP S/4 HANA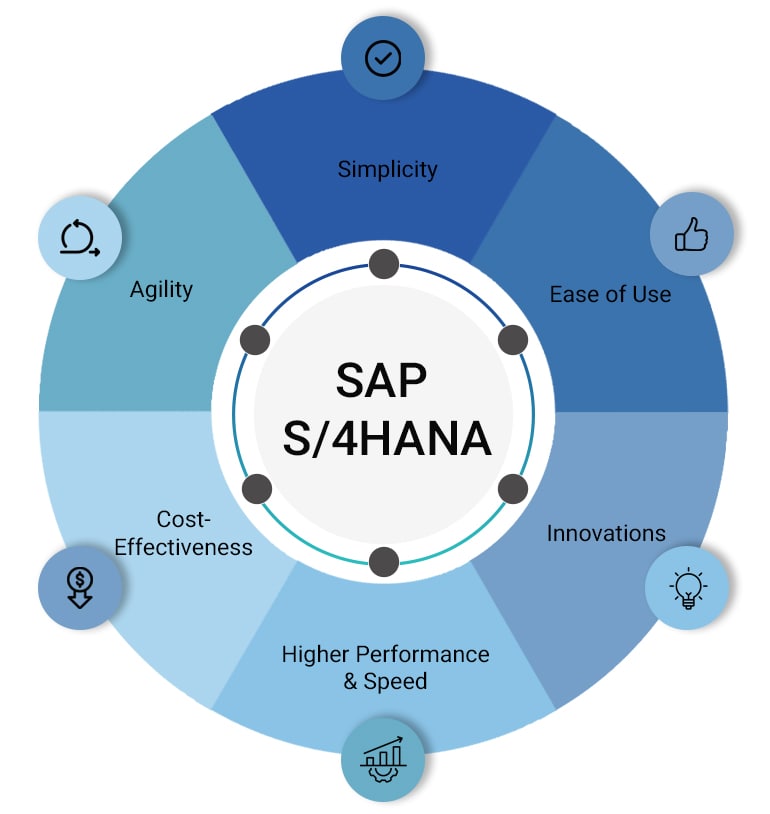 User Friendly: Through Fiori Apps, businesses get a completely innovative user experience making it easier to access Overview Pages, Work Lists, and List Reports. SAP Fiori's UI is designed to be highly intuitive, responsive, personalized, and straightforward. It also allows users to ask questions and access required details, regardless of device or deployment.
Cost Effectiveness: Shifting to S/4HANA is considered a strategic move considering cost efficiency. The platform can bring together all the analytical and transactional capabilities of various systems in one location, which helps in better decision-making.
Innovation: As SAP S/4HANA has set the stage for future innovation, it has become even more necessary for businesses to integrate with the new platform. The application is in demand for its speed, context, and data accessibility. Unlike SAP ECC, HANA offers functionalities integrated into a single solution. Apart from the embedded machine learning and AI system, the SAP S/4HANA structure has the capability to provide faster and better predictive outcomes than usual.
Higher Performance and Speed: S/4HANA augments performance by letting you plan, execute, and generate reports and analytics based on live data. It also helps in triggering period closing and providing improved predictions. Most importantly, it also enables companies to offer better service for customer-centric applications.
Simplification: SAP S/4HANA's core architecture principles rely on the principle of one, which means simplification of features and functionality, to reduce redundancy. In SAP S/4HANA, this is achieved by deprecating redundant frameworks, UIs, data models, and other elements from SAP ERP, besides eliminating non-required components to enable simplified deployment.
Thinking of Challenges?
Having listed the multiple benefits of S/4HANA, the decision to upgrade to the new ERP remains complex. It is because every organization will have to arrive at a decision based on their calculation for balancing the need for modern technologies against the cost of ERP investment in line with the changing business priorities. Also, identifying the strategic benefits the transition may offer is exceptionally critical.
Complex legacy architecture, a high degree of customization, and unclean master data have merged as the top three challenges to move to SAP S/4HANA, according to a recent survey.
Another challenge businesses confront during phase zero is to understand whether the platform has the company's required functions. This means closely analyzing the features of the S/4HANA modules that are in sync with the business needs, including procurement, supply chain management, accounting, etc., and then mapping the specific actions and workflows of the existing ERP to S/4HANA.
The Way Forward
Since 2018, the suite has achieved a high level of product maturity with a library of best practices. That means businesses can easily depend on the SAP ecosystem, starting from SAP support and SAP Partners, who are highly trained in how to help customers.
As the SAP-based practices continued to evolve and improve in all these years, there are solutions for various industries that have given way to best practices, including baseline configuration, standard business processes, and so on.
Businesses may not have to start from scratch but start with a pre-configured best solution. Such best practices also reduce the scope of mistakes and increase the probability of project success.
How to Upgrade to SAP S/4 HANA
Start with Assessment: It begins with technical analysis and system checks, where the member of the expert team will visit to check the existing platform, database, and operating system. The analysis will help devise the next steps to offer the right plan suited to your business needs.
Companies may also seek functional assessment where the expert team member will discuss how the shift to SAP S/4HANA may improve the business.
Need to Explore: Once the assessment is complete, the next step is to map your business processes and priorities. This will help you determine injured points and may also discuss the custom development requirement. The process also helps businesses understand the fundamental features of SAP S/4HANA.
Conversion Process: The conversion will begin with the preparation stage and continue with the migration phase till introducing SAP Fiori. After the fundamentals remain intact, you will get acquainted with the new features and domains.
Decide Approach: It is also vital for businesses to select a partner specializing in SAP transformation projects to get the most value out of the project.
The partner may provide mix-and-match approaches that will allow you to select which parts of Brownfield and Greenfield can be leveraged in your S/4HANA upgrade.
Nsight, a gold partner of SAP, can support your upgrade to S/4HANA today. To get a complete grip, schedule an exclusive meeting with one of our specialists to address your data migration needs.
About the Author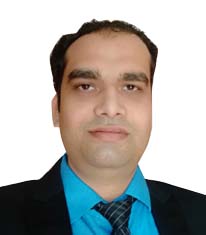 Sudhakar Jha has over a decade of experience and expertise in helping clients across multiple industries to adopt emerging technologies. He is a certified specialist who combines his innovative mindset to enable enterprises to leverage cutting-edge technologies like Robotic Process Automation (RPA). Sudhakar is a Customer Experience (CX) professional with vast design thinking experience.