A vast number of clients often have a dilemma about the migration approach while adopting SAP S/4HANA. They are unsure if they should choose the greenfield strategy (starting from scratch or vanilla instance) or brownfield strategy (retaining a few aspects from their current ERP).
Unclear about the SAP S/4HANA implementation in your organization? Our SAP S/4HANA experts are helping our clients to choose the right strategy after analyzing their technology landscape. Read on for a detailed explanation of each of the implementation strategies.
Before you take the SAP S/4HANA plunge, migration approach is a crucial decision. So, let me list the facts first:
Each organization is at a different readiness stage – for example, some may like to start with a clean slate.
Some may want to retain operations of their existing business processes.
Hence, this is where it gets critical to understand the available options:
Greenfield (implementing a new system)
Brownfield (also called system conversion)
Hybrid migration approach (which is a combination of greenfield and brownfield approaches)
As per an SAP Insider report, most organizations opt for brownfield migration since it is the least disruptive and preserves their current system and configurations. The report also reveals that most organizations are still undecided when they want to adopt SAP S/4HANA.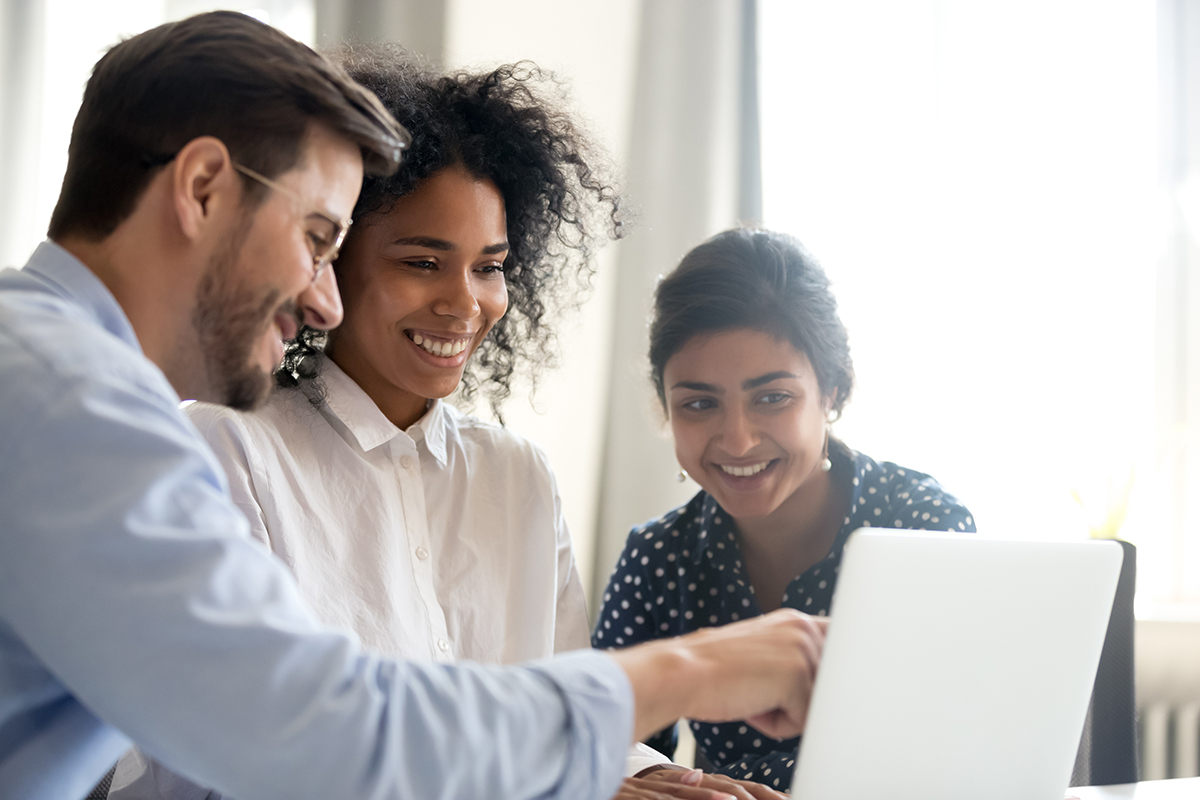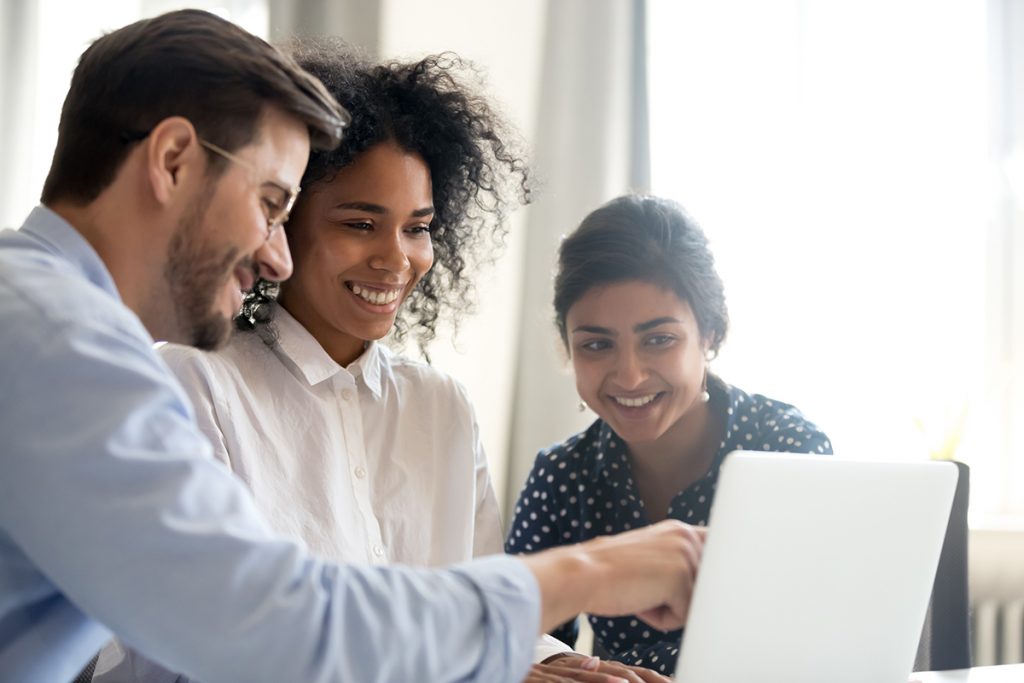 Key Take-Aways
How important is it to adopt SAP S/4HANA soon?
Overview of Greenfield Implementation, Brownfield Migration Approach, and Hybrid Migration Approach.
What is Landscape Transformation?
How can Nsight help you decide the best SAP S/4HANA implementation strategy?
Should one transition to SAP S/4HANA?
If you are still uncertain about adopting SAP S/4HANA, let me break disturbing news – you are losing precious time and opportunity cost.
The indecision cost will make you lose a competitive edge, add a technology burden, and push you back in the digital transformation race. If you think that the SAP deadline is still far away, you will become one of the many who will get a hurried and inadequately resourced SAP S/4HANA migration.
If you need more details on how SAP S/4HANA transition can help your enterprise become digitally empowered, read our recent blog titled Switch To A Digital Future With SAP S/4HANA.
If you have already decided to start the transition, here are some considerations to kick-off a successful SAP S/4HANA implementation. For example, you need a solid business case for migration, a resource allocation plan, and the best-suited migration approach.
Don't miss our on-demand webinar to learn more about the futuristic ERP – SAP S/4HANA.
What are the SAP S/4HANA Implementation Strategies?
Greenfield Implementation
The greenfield implementation develops a new system with new ready-to-use industry-specific processes and configurations based on the user stories concept. It involves complete process re-engineering and simplification of the existing business model.
Organizations that opt for a greenfield approach can leverage the total value of a new system. This approach enables lower Total Cost of Ownership (TCO) and faster adoption of SAP S/4HANA. The greenfield approach, which can be in the cloud or on-premises, helps users leverage the pre-built SAP processes available faster to business users.
However, the greenfield approach is time-consuming as all creations occur from the scratch. It offers a newly implemented system with a better chance to unleash the full potential SAP S/4HANA with a clean ERP. The greenfield approach helps to standardize best practices and eliminate all challenges in the current system.
The success of the greenfield implementation depends on the time and commitment of the business leaders and the choice of implementation partner. There is a greater need for the new configuration to support the organization's strategic direction. This approach impacts business processes and business operations.
The greenfield approach helps leverage SAP S/4HANA and all the innovations that it has to offer. With the greenfield approach, change management is imperative for a seamless transition to the new ERP suite.
The Greenfield Implementation Checklist helps you decide if it is the right approach for your organization.
Are you planning to move from a non-SAP ERP system to SAP S/4HANA?
Is your organization growing from local to global, and the current processes do not support the growth?
Are your business processes geared to support your future growth plan?
Do you wish to reduce your IT complexity and lower high operating costs?
Is there a high level of the customized backend that complicates syncing of processes and routines?
If the answer to most of the questions from the above list is a yes, you need to consider the greenfield migration approach.
Brownfield Migration Approach
With the Brownfield migration approach (also called system conversion), you choose to continue some components of the existing legacy system.
Organizations adopt SAP S/4HANA without disrupting their existing business processes. The approach is best suited for organizations that are not prepared to let go of their customized enhancements.
Compared to the greenfield approach, brownfield minimizes delays and disruption to the existing business operations. This approach helps with faster implementation and helps reevaluate existing process flows and customizations.
On the downside, the brownfield migration approach does not give ample opportunity to explore the new functionalities of SAP S/4HANA. In some cases, the inherited processes, and data inadequacies the selected system undergoes a transition. Therefore, the brownfield migration approach could be a mere technical upgrade that causes fewer standardizations between the systems.
In case of the brownfield migration approach, there are preparation and realization phases. The implementation partner will perform system requirements and planning, compatibility check, and custom code migration during the preparation phase. The focus is a system installation, data consistency check, and tests to ensure complete data migration in the realization phase.
The Brownfield Implementation Checklist helps you decide if it is the right approach for your organization.
Do you want to retain your prior ERP investment?
Can your business afford delays and disruption during the migration process?
Are you looking to consolidate of SAP system and other third-party systems (and wish to harmonize business processes)?
Do you want to optimize your project management practices based on user experience?
Do you wish to reevaluate your process flows and customizations for complexity?
If the answer to most of the questions from the above list is a yes, you need to consider the brownfield migration approach.
Hybrid Migration Approach
Combine greenfield and brownfield – and you get the hybrid migration strategy. After taking a dump of the client's existing system, they start their migration to SAP S/4HANA. However, the data dump and configuration must be loaded again.
The hybrid migration approach is favored as it is flexible to make core changes in the organization. The business has the least disruption and reduced risks as the new system run parallel to the old one. This approach, however, needs specialized tools to extract configuration and move it to the new system SAP S/4HANA. This migration approach is best suited for organizations seeking SAP S/4HANA with other business transformations like cloud migration as global roll-out and upgrades are more accessible. I recommend this migration approach if you plan to use new functionalities after migration. It allows the migration of custom functionality in the new system.
Landscape Transformation
With landscape transformation (derived from the brownfield approach), you can selectively migrate part of the business processes to SAP S/4HANA. To maximize the returns, select the critical business processes that are mission-critical, profitable, and have a high impact.
The landscape approach consists of two stages – in the first stage includes creating a master system. We employ the second stage when the SAP ERP system (with updated configurations and process specifications) uses other methods. This approach is helpful for organizations with multiple SAP ERP systems; it also is an advisable approach for non-SAP users.
SAP Activate Methodology
Irrespective of the implementation strategy, SAP recommends SAP Activate Methodology for new implementations, upgrades, and migrations.
The methodology follows six steps–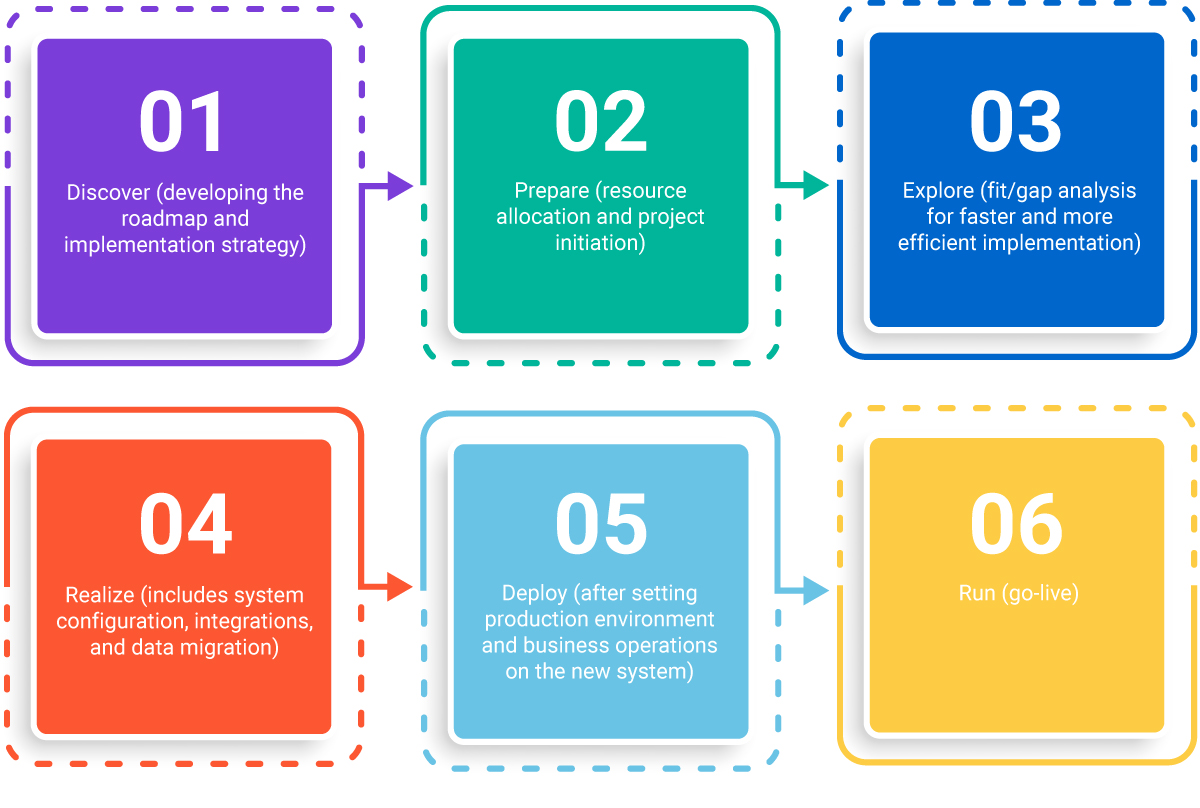 How can Nsight help you achieve a successful SAP S/4HANA migration?
At Nsight, we have a large pool of experienced SAP S/4HANA certified consultants with experience in different industries. They have helped several clients to successfully bridge operational gaps and maximize the value from SAP S/4HANA. We have a customer-focused delivery model, flexible tools, and comprehensive processes to ensure that clients benefit from the right decisions.
We have SAP S/4HANA Center of Excellence (CoE) to ensure that we deliver a transformation that boosts their revenue and growth with each engagement. Our team helps clients to assess the best migration approach to achieve a successful SAP S/4HANA migration.
Ready to Migrate to
SAP S/4HANA?
Conclusion
Choosing the right SAP S/4HANA migration approach helps decision-makers consider technical and functional aspects, user readiness, and business functions. There is no single answer if the greenfield, brownfield, or hybrid migration approach is a better choice for your organization.
However, selecting the most suitable SAP S/4HANA implementation strategy is extremely important to minimize the risks and obstacles during SAP S/4 HANA migration.
About the Author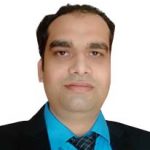 Sudhakar has over a decade of experience and expertise helping clients across multiple industries to adopt emerging technologies. He is a technology specialist who combines his innovative mindset to enable enterprises to leverage cutting-edge technologies like SAP S/4HANA. Sudhakar is an experienced solution leader and certified in multiple SAP technologies, including SAP S/4HANA.