Live Webinar
Our on-demand webinar will help you understand the SAP S/4HANA Extended Warehouse Management (EWM) capabilities that are designed to holistically manage high-volume and complex warehouse operations and improve supply chain logistics with warehouse and distribution processes.
Join our webinar by registering and discover how to future-proof your supply chain operations to ensure continued growth. The webinar will also discuss how SAP EWM embedded with S/4HANA helps the internal analytical engine of S/4HANA to perform better and get more in-depth and detailed analytics of real-time warehouse operations.
Webinar Agenda
Business issues and challenges of warehouse management
Working mechanism, key features, & benefits of SAP S/4HANA EWM
SAP S/4HANA EWM capabilities and implementation process
Various deployment options available to kick start your journey with SAP EWM
Live Demo of SAP S/4HANA EWM
Case studies of SAP S/4HANA EWM implementation
Gain flexibility and resilience to manage supply chain risks and volatility by taking control of warehouse operations with SAP S/4HANA EWM
Is your traditional warehouse operation unable to address complex challenges, such as capacity constraints, demand variability, and compliance requirements? It's time to turn to SAP S/4HANA EWM, a modern warehouse management solution, to drive higher productivity of your warehouse processes and resources.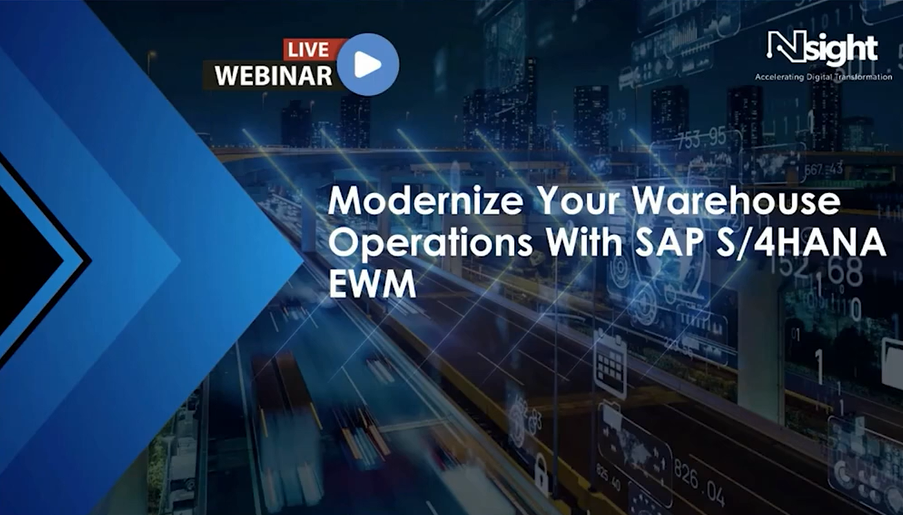 Organizations often struggle with high inventory variations, including batch management, serial numbers, and handling units. All these challenges can be addressed through SAP S/4HANA EWM which automates and streamlines all logistics and supply chain processes, mitigating risks and ensuring efficient management.
Nsight experts will help you to understand the various deployment options available for SAP S/4HANA EWM to give flexibility, automation, and visibility to your warehouse processes. The application covers various aspects of warehouse and distribution management, including multichannel fulfillment and distribution, inventory management and control, cross-docking, labor management, and billing for companies of various sizes and industries.
Key Takeaways
By attending this webinar, you will…
Learn how to digitatize warehouse processes through SAP S/4HANA EWM to manage a high volume of goods and run agile operations.
Know how to optimize inventory tracking, cross-docking, distribution operations, omnichannel order fulfillment, and more – all in real-time
Understand how SAP EWM as an embedded application in SAP S/4HANA can simplify IT landscape while enabling speed and performance.
Discover benefits of SAP S/4HANA EWM functions over SAP WM
Dive into SAP S/4HANA EWM features and implementation processes for faster fulfillment while optimizing resources and mitigating problems efficiently.
Best practices for SAP S/4HANA EWM
Benefits of SAP S/4HANA EWM






Our Speakers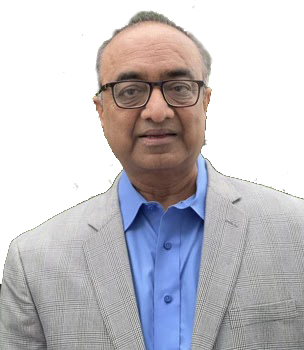 Prakash Shah
Senior Vice-President, Project Delivery
---
Prakash Shah has three decades of experience in various roles helping organizations navigate the shift to digital technologies. Shah has worked with large enterprises managing an extensive portfolio of accounts in various industries including manufacturing, pharma, hi-tech, financials, wholesale, and retail.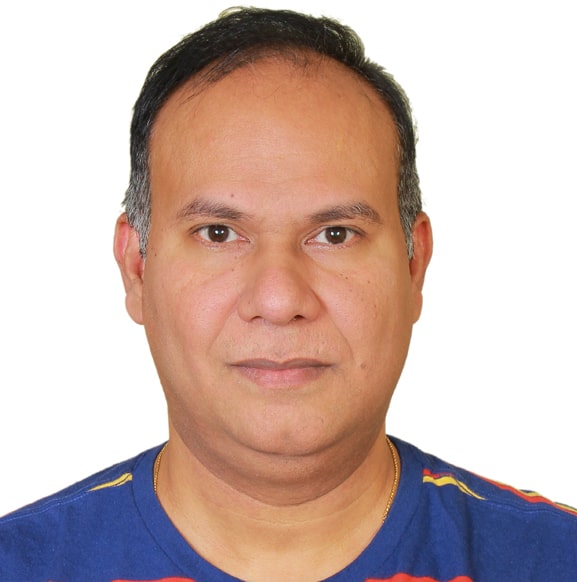 Sunil Varanasi
Manager, SAP Consulting
---
Sunil Varanasi is an SAP specialist with over 20 years of experience in implementing projects across the supply chain management domain. With expertise in SAP Consulting, Sunil helps customers by understanding their current business process, identifying process management issues & pain points, and providing solutions with SAP processes.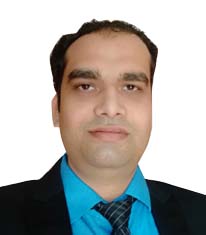 Sudhakar Jha
Senior Manager, Enterprise Solutions & Center of Excellence
---
Sudhakar Jha has over a decade of experience and expertise in helping clients across multiple industries to adopt emerging technologies. Sudhakar is an experienced solution leader and certified in multiple SAP technologies, including SAP S/4HANA.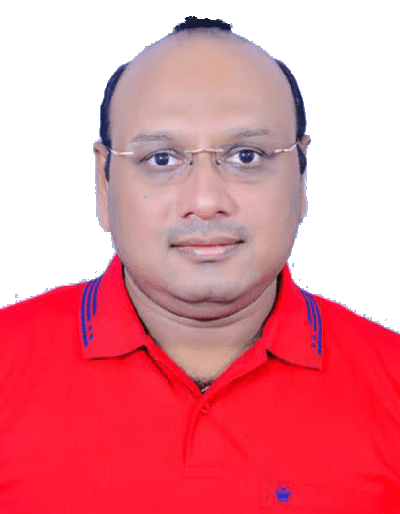 Sunil Patra
SAP Solutions Architect
---
Sunil Patra is an experienced SAP professional who executed digital transformation for clients and managed projects involving SAP and legacy system. In his role, he managed large-scale delivery assignments in various platforms and technologies.
Make the most of your warehouse and distribution processes with SAP S/4HANA EWM
Related Resources